The Rabbi has no Robes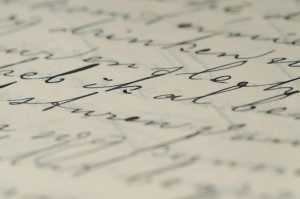 Earlier this year, I wrote about how easy it now is to become a Reform or Conservative Rabbi, with the advent of $8000 online ordination. An enterprising woman from Detroit has managed to take things to the next level, serving as a Rabbi at a prominent Reform temple having "never trained as a rabbi," much less receiving ordination.
But here's the kicker: it took the congregation years to recognize that their "rabbi" had no training. She had become a "rabbinic associate" in 2008 and was expected to begin her studies, which she stated that she had completed last year — an ordination ceremony was held at the temple in May 2012. And they only found out because their board president contacted the institution she claimed to have attended in order to arrange for a second ordination ceremony there at the school — at which point he learned she had never even enrolled.
Perhaps it's a nitpicking side point, but contrary to what the board president said to the press, the institution whose distance-learning course she was to take is not, in fact, affiliated with the Reform movement at all. ALEPH is the "Alliance for Jewish Renewal," founded and led by Zalman Schachter-Shalomi, who, after "a transformational encounter with the late Lubavitcher Rebbe," developed a "new paradigm" for Judaism that he called "Psycho-Halachah" — which, being predictably devoid of anything Judaism has called "Halachah," serves as its own punchline.
Is it really any wonder that the congregants never figured out she'd never taken a class?