Meet the New Chief Rabbi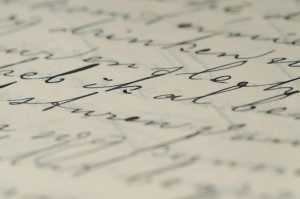 by Steven Pruzansky
[Editor's note: I came across a short "insider" bio of Rabbi David Lau, who was elected earlier today as the next Ashkenazi Chief Rabbi. Rabbi Pruzansky wrote it two weeks ago, but it became more important today.]
"…The primary alternative candidate now is Rav David Lau, Chief Rabbi of Modiin, with whom I have developed a very warm relationship over the last few years. Son of a former Chief Rabbi, Rav Yisrael Meir Lau, whose life story should be read by and inspire all Jews, Rav David should nonetheless not be perceived as a legacy candidate, driven to higher rabbinic office by the effects of nepotism. He is an exceptional human being – warm, friendly, engaging, personable and dedicated to Torah and Klal Yisrael. By the standards of the Israeli rabbinate, he is unique. I have personally witnessed Rav Lau walk miles on Shabbat morning to participate in the smachot taking place in a variety of kehillot, only because as the city's rabbi he deems it appropriate. (Few, if any other chiefs, do the same – Rav Shlomo Riskin in Efrat being the exception, but an exception that proves the rule.) That approach, more typical of the American rabbinate, is sorely lacking in Israel. Rav Lau brings that to Modiin, which is why so many will be disappointed if he is elected, because they do not wish to lose him – the greatest testimony to a Rav's effectiveness.

Rav Lau is an excellent orator and teacher of Torah. But this is unique: every Thursday night at 11:00 PM, Rav Lau gives a shiur at a different home in one neighborhood of Modiin, only because people asked for it and he is happy to do it. (I have attended several times myself and even filled in once when Rav Lau was away.) Between 15-20 men come every week, late at night (the class ends around midnight), and Rav Lau enters, banters with good humor, takes a topic in halacha or from the sedra and teaches Torah. There is no money, no fanfare, no entourage, no need for the national media to take note of it; just a Rav teaching Torah to eager students, laymen all. He is treasured by religious and secular alike, and his scholarship is apparent from his sefer on halacha (a compendium of different topics) called "Maskil L'David. "

The politics are less interesting to me. I am confident Rav Lau will be mekadesh Shem shamayim and strengthen the honor of Torah in his new position, for both religious and secular. I wish him hatzlacha!
Rabbi Steven Pruzansky is the Rav of Cong. Bnai Yeshurun, Teaneck NJ and a former attorney.