Answers to Questions and Questionable Answers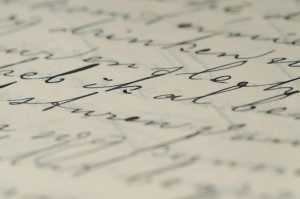 Mishpacha provided the American Torah world an enormous service in its special "sharing the burden" issue. A half dozen articles offered background, statistics, depth and context to perhaps the most difficult times that our Israeli brethren have faced in a half-century. Chazal require us to take active steps to feel the pain of other Jews. I would think that taking the time to read the issue should be mandated in partial fulfillment of that requirement.
Still, some of the answers raised other questions. It should be worthwhile to at least ask them, either to fill in the gaps, or because we must recognize that we have an obligation to understand the pain of less observant Jews, who also feel like aggrieved parties. I will ask some of those questions, not because I have settled on an opposing position, but because I am still searching for greater clarity.
Jonathan Rosenblum's piece was one of the shortest, but the single most valuable one to me, because it offered a compact summary of the problem, one that I will share with others outside our community. (Full disclosure: He's a good friend, and I usually value his opinions over my own.) It was non-hysterical, balanced, and full of recognition that, in his words, "we must address the human needs that are not being met." (Aside: I completely disagree with his criticism in a different piece of the RCA for inviting MK Dov Lipman. I may or may not put some of that disagreement in print. Some of the impetus has disappeared, now that the RCA has invited Jonathan to present the other side of the issue at their upcoming convention.)
Rabbi Avraham Edelstein, the talented director of Ner LeElef, consciously brings the perspective of a mekarev to the world of political discourse. He reminds us of what we forget too often: it is not about being right, but about communicating effectively. Arguments that cannot be heard by the other side are simply not valuable. He opines that we cannot convince secular Jews that Torah study protects them, but we can get them to appreciate values of the charedi community that overlap with theirs. This can only happen, however, where there are relationships between people, where people talk to each other and genuinely want to understand the other. I am not sure I grasp how to implement a nationwide dialogue in time to defuse the crisis at hand. Minimally, however, he offers one of the most practical bits of advice in the issue: don't walk smugly away without genuinely understanding the other side. It is in that vein that I continue this essay.
Rabbi Grylak asks "Am I Paranoid?" in rejecting the draft of yeshiva students. He wants us to conclude that he is not, based on ample evidence that many look to the draft not as a source of military manpower, but of liberating charedim from the shackles of primitivism. He quotes the proper extremists. I am not sure whether this is the best message with which to leave the reader. He is correct, to be sure, about many. (Even among those we might ask whether they resent being reminded of a religion they have abandoned, or whether they really fear the economic consequences of a larger and larger part of the Jewish demographic that does not seem to participate in the fuller life of the nation.) But is this attitude the source of the seventeen seats that Yesh Atid garnered in the last election? Aren't there other, different concerns, primarily ones of equity and a backlash against what they see as decades of contempt for them by charedim? Aren't some of the examples of over-the-top language used by charedi critics attributable to hyperbolic expression? Are we the only ones allowed to use hyperbole when some in our midst speak of sonei Torah, ovdei avodah zarah, and compare government figures to Lavan, Korach – and worse? It is understandable for us to use exaggerated invective, but not for others? I think Rabbi Grylak gave readers too facile a way out.
During our frequent Klal Perspectives strategy calls, I frequently disagree with Rabbi Ahron Lopiansky. But I thoroughly enjoy listening to him disagree with me, because his sensitivity and yiras Shomayim swamps that of the rest of us! His contribution to the Mishpacha issue does not disappoint – but I am left with questions. He makes the case quite well that the army poses an inordinate threat to an impressionable young person, particularly when it is designed to be an instrument of social cohesion. But this begs the question of whether Tzahal must be a spiritual sakanah. Could the army design programs of service that do not pose a threat? A later article shows the dramatic failures of the IDF in some cases – but successes in others. It cobbles together horrible statistics about religious failure among religious Zionist recruits – yet all of us know people who more than weathered the storm, and emerged stronger for it, while living lives of tremendous kiddush Hashem while serving in Israel's military. Could it be that what is needed is enough will – and enough guarantees? Should broken promises in the past prove that no guarantees will ever be adequate – or is that not the way we lead our lives in so many other areas where we structure agreements through legal language, when it is really important enough for us?
Rabbi Lopiansky writes that quite aside from the negative impact of army service, "the robbing of our youths' formative years as a ben Torah would be a price that we could not pay." Agreed. But how do we ask other, reluctant Israelis to pay a different price so that we don't have to pay ours? Who gave us that right? Similarly, he writes that the imposition of the core curriculum, including instruction in "citizenship [which] can mean whatever they want it to mean…is a perfectly reasonable request from their end, but totally unacceptable to us." But if it is reasonable to them, how do we tell them that they must be the ones to pay for our unreasonable (to them) system of education?
Binyamin Rose does an incredible job marshaling context and statistics in addressing five different economic issues relating to government spending on charedim and their low rate of participation in the work force (relative to the rest of the country). He shows how government spending on charedi schools is already a fraction of what it is for the rest of the population. He shows that the entire basket of social services (child support, income supplements, etc.) for charedim amounts to only 1% of the State's budget. He and others show how devastating cutbacks will be for the charedi population – all for a very small gain. (Some of his figures are necessarily based on extrapolation and guesswork, where no figures are available. In some cases, they skirt on the unbelievable. Based on data from the spending of college students in the US and Canada, Rose believes that foreign students studying a year in Israel spend $30,000 a piece. If my kids did that, I'd cancel their credit cards.)
Yet, I am not sure whether his reasoning is entirely convincing. It does not own up to the fact that all parts of Israeli society are getting hit by draconian cutbacks, not just charedim. When, after years of reckless spending, some belt tightening takes place, is it not reasonable to pursue any and all ways of saving a few million shekels? I don't see in his article the projections of what will happen in just a few years, as the charedi community becomes a proportionally greater part of the educational system and of the potential workforce. Isn't that what Yesh Atid voters really fear? And are his stats inclusive enough? Can you calculate the "cost" to other citizens just by considering the grants, without considering infrastructure, collecting the garbage, providing medical care? Here in California, we are used to proponents and opponents of immigration reform massaging the data to prove that illegal immigrants either provide a wonderful stimulus for the economy – or sap it of its strength. I wish I had the perfect formula, but something tells me that Binyamin Rose has not given us all we need to know.
When all is said and done, I cannot say that I have a much better grasp of the totality of the issue. I still need to understand how the positions of the charedi community in Israel can satisfy the legitimate concerns of other Israelis. I do know that my attitude has changed drastically in the last two weeks. When the coalition agreement was announced, I wrote a response that neither embraced nor demonized it. It could have been worse; it showed much wisdom in ensuring that the gains of the last years would not be erased. The Peri Committee's decision to criminalize non-compliance wiped out any tolerance I had for the original agreement. It has set the clock back a decade, and strengthened the position of the most extreme rejectionists in Israel, who can triumphaly announce, "We told you so! They are out to stamp out Torah as we know it." I don't believe that the Israeli electorate is monolithic. Not even the anti-charedi sentiment all comes from the same place. It may not be too late for sanity to be reintroduced into the equation. Perhaps, through tefilah and through making our voices heard through proper channels (not street demonstrations in Lower Manhattan organized by those who wish to see the destruction of the Jewish State), there may still be room for change.
For decades, Israel's government has resisted all attempts to impose a solution on the Israel/Palestine problem. Such an intractable problem, we have told the world, can only be solved by negotiations between the parties themselves. I am having a hard time understanding why the kulturkampf between charedim and the rest of the country is any different, and amenable to an imposed settlement. Here, too, it would seem, negotiation should be the way to go – not show of force.