Jerusalem, City of Unity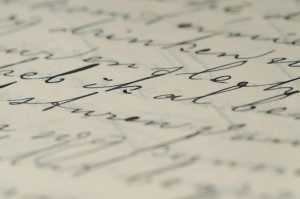 by Moshe Hauer
This week the Jewish world will celebrate the 46th anniversary of the liberation and reunification of Jerusalem in the Six Day War. This miraculous event restored unity to the city that symbolizes Jewish unity, described by the Psalmist as "the city that is united together" (Psalm 122). In fact, King David only established Jerusalem as Israel's capital after mending the divisions within the Jewish People and gaining their unified support (Samuel II, chapter 5). As such, and with keen awareness of all that continues to divide our People – especially in Yerushalayim – I would like to share three quotes from Rav Avraham Yitzchak haKohein Kook, first Chief Rabbi of Palestine. The quotes present a concept and a strategy of Jewish unity.
The Concept
The quote below comes from Rav Kook's "Ayn Ayoh" commentary to the Aggadaic passages in TB Berachos (64a), and is also found in his "Siddur Olat Riyah" (quote translated by Chanan Morrison). It presents a concept of peace and unity that clearly guided Rav Kook's communal thinking and activities.
"Rabbi Elazar said in the name of Rabbi Haninah: Torah scholars increase peace in the world. As it says, "All of Your children are students of God; great is the peace of Your children" (Isaiah 54:13). Read this not as "banayich" — 'Your children' — but rather "bonayich" — 'Your builders'." (Berachot 64a)
Considering the vast number of disagreements and differences of opinion among Torah scholars, Rabbi Haninah's statement seems, well, counterintuitive. Do scholars really increase peace in the world? And why did Rabbi Haninah insist that they are 'builders'? What does this tell us about scholars and peace?
People mistakenly believe that peace in the world means that everyone will share common viewpoints and think the same way. So when they see scholars disagreeing about an issue, this appears to be the exact opposite of peace.

True peace, however, comes precisely through the proliferation of divergent views. When all of the various angles and sides of an issue are exposed, and we are able to clarify how each one has its place — that is true peace. The Hebrew word 'Shalom' means both 'peace' and 'completeness.' We will only attain complete knowledge when we are able to accommodate all views — even those that appear contradictory – as partial perceptions of the whole truth. Like an interlocking puzzle, together they present a complete picture.

For this reason, Rabbi Haninah emphasized that scholars are like builders. A building is erected from all sides, using a variety of materials and skills. So too, the whole truth is constructed from diverse views, opinions and methods of analysis.
This concept of constructive peace underlies the value Rav Kook placed on the secular efforts to build the State, and inspired his readiness to build upon those efforts. While others could not see themselves partnering with secular Zionists in any way, Rav Kook saw them as providing a critical aspect of the national rebuilding that is to be worked with, in the way of true Torah scholars:
When the world of the faithful and the true critiques the Zionist movement, it is not a negating critique, meaning that it does not consider the movement without positive value, that it is something absolutely negative. Rather it is a constructive critique, proposing that Zionism must be raised even higher, must be dramatically elevated,
because in its current form only a small part of true Jewish life is visible within it, and even less of the holy force that ought to be present in an endeavor as critical as this that truly represents the nation as a whole, together with all the generations past and with its ultimate destiny.
This force in its truest form will not be found in the secular cultural world, when it alone is engaged in the work of nation building. For this purpose diplomatic and literary skills – as well as other gifts of modernity and of humanity – are insufficient even in their most polished forms. They are however wonderful things and serve us well as means to an end, and utilized properly they will serve as excellent tools for the movement to restore the Jewish soul of the nation in its fullest expression…. (Letters, no. 888)
The Strategy
Finally, this concept of unity was the basis for Rav Kook's strategy for constructively building the Jewish future, expressed most clearly in this letter to a colleague, a leader in the Mizrachi movement.
My dear friend,
I will rely on the words of our holy sages who say, "Any love which does not include rebuke is not love." And therefore, because of our close friendship, I find myself obligated to come to you with this rebuke.
It has come to my attention that in a speech which you gave … you spoke very negatively about the holy institution Shaarei Torah and you disparaged its Torah scholars and its students. I literally trembled when I heard this, and if not for the fact that I heard it from someone who is completely trustworthy, I would never have believed such a thing about someone as great as yourself.

My friend, this is not the way – to tear down with your hands our holy institutions, our treasure houses of life. It is possible [as you have suggested] that our times require us to create schools that teach secular subjects, so that our generation will be drawn to attend them, provided of course that they are imbued with the spirit of the Torah. However, how terrible it would be if because of this we would attack our existing institutions – our living and enduring holy treasure houses. I myself have on more than one occasion assessed the students of Shaarei Torah and I will testify that [it will help us] establish a generation of G-d fearing Torah scholars, filled with a love of Torah and fear of Heaven…. And this is specifically because this holy institution has followed the paths laid by the Torah giants of previous generations. … Only through the ancient Beit HaMedrash and those who study there can Torah and light come to Bnei Yisrael. …
Please strengthen yourself in the following idea, that we must only build up and never tear down, to add and never to take away.

I know that you will accept these words with love and good-will, even though they are words of rebuke. And I beg you to be careful in the future from speaking in any way against our holy institutions which are as the sun to us, treasure houses of Torah and fear of heaven, to raise for us holy sheep to give light, … and to see clearly that Torah may come from them in the future.

And if you have any suggestions of any kind, please… (Letters, #570)
How productive it would be if we could adopt this concept of peace, with each "camp" recognizing the substantive contribution of the other and trying to build upon it without devaluing the other or tearing it down. Then we could truly enhance peace in our world.
Rabbi Moshe Hauer is spiritual leader of Bnai Jacob Shaarei Zion Congregation in Baltimore, Maryland, and a member of the Editorial Board of Klal Perspectives.