The Rabbi's Daughter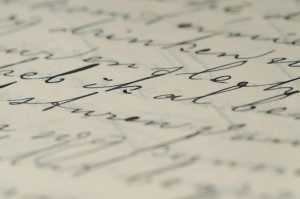 I cried watching this film.
Not just because it is about three daughters who choose to break with the chinuch they received from their parents, from the ways of the Torah. Not just because of the additional irony and tragedy that each one is the daughter of a major figure in the Israeli dati Leumi world. [Warning to potential viewers. The daughters dress at times like dropouts, not like their mothers.]
I cried because so much pain was visible and palpable, because it slides off the celluloid so easily that the viewer is left with no choice but to hold on to it.
It is a disturbing film, for all the questions it raises without answering them. How did it all come to pass? How widespread is the problem? Can it end differently? What possessed the parents to allow their pain and shame to become part of the public domain? Did they do it as a concession to their daughters, or did they hope for an even greater good? Could parents in the haredi world (where dropouts are no less prevalent) bare their souls the same way?
Many things did become clear. The parents were not bad parents, nor were the daughters bad daughters. There was no lack of love on either side. The commitment of the fathers was manifest; they were not shallow figures, deceiving the public. The adulation of the public was well-deserved.
Confusion and denial abounded. Parents were not fully in touch with how far off their daughters had drifted. The daughters showed more tentativeness about their thinking than firm resolve. Their husbands and boyfriends showed at times more understanding of the women's unresolved doubts than the women themselves.
In this relatively short piece, the film as a medium displays its power to the skeptic. All of us are familiar with the phenomenon of off-the-derech kids. Yet more is conveyed by a wrinkled brow, a pause in midsentence, a facial expression changing from confidence to worry than in a page of prose.
Some scenes and lines are revelatory. The bond restored by the introduction of a grandchild. The challenge by a father: "So if you want to talk, when will you be ready to do so not on camera?" Or "You want us to accept you for whom you are. Can you accept us for who we are?" Or one woman's reminder that she was the only one of eight children not faithful to the beliefs of her family, and that it was G-d Himself Who gives us free will.
And perhaps the most important line of all, the one that cuts to the chase of so much of the off-the-derech phenomenon. "So it isn't really about rabbis – it's about parents."
Watching this will be doubly painful by the film's end, because many of us will be forced to confront our own inadequacies.