Non-Orthodox Responses to the Siyum Daf Yomi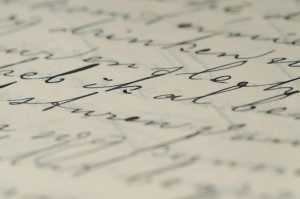 By the morning after the Siyum I had already traded messages with Rabbi Avi Shafran. I was intrigued by the participation of non-Orthodox Jews in the study of the Daf. Would those who committed themselves to long hours poring over Shas find themselves gradually committing as well to halachah? Would we witness a realization of the words of Chazal (Eichah Rabbah): הלואי אותי עזבו ותורתי שמרו מתוך שהיו מתעסקין בה המאור שבה היה מחזירן למוטב, that the brilliant illumination of Torah would win them over? Or would we come to more fully understand the gemara's (Berachos 17A) excoriating of those who approach Torah for the wrong reasons: וכל העושה שלא לשמה נוח לו שלא נברא? I asked Avi to keep his eyes and ears open, and forward appropriate pieces to me. He quickly obliged, and has kept up a steady flow of articles.
So which Chazal would typify the response of those outside the Big Tent of traditional observance? The former, optimistic approach or the latter, more damning one?
As we would expect, both maamarei Chazal were adequately represented in the responses.
Those responses showed enormous variety. Some were classic sour grapes. ("Rabbi Steven Wernick, CEO of the United Synagogue of Conservative Judaism, says the pace of Daf Yomi is overly focused on getting through the Talmud rather than studying it deeply. 'The question is how much depth does one really get into with a Daf Yomi kind of approach,' Wernick said. 'It's breadth over depth. The Conservative approach to Jewish study tends to be more depth-oriented.'" Let's have that one again? When Conservative Jews don't study Talmud, they study it more deeply than the Orthodox?)
A variation on this theme was the protest – heard in several articles – that "Stupid, It's Not About the Orthodox Anymore," especially in regard to making Talmud study more egalitarian. ("New York native XX, who now lives in Jerusalem…got into the Daf Yomi while studying at Jerusalem's Conservative yeshiva six years ago. She soon began writing limericks about each page of Gemarah…and posting them on her blog. 'My interest in learning has nothing to do with halachah,' [she] said. 'For me, what's exciting is that the debates were not resolved. You have everybody's opinion; they're all fighting with each other. It's just a thrilling intellectual experience." This last sentence offers new insight into Rashi's defining שלא לשמה as על מנת לקנטר.
In truth, while people can debate the merits of this phenomenon, it was really within the Orthodox world that women were participating without the histrionics. Attending the LA Siyum were a few women who had quietly plowed through Shas on their own, keeping their achievement quiet and discreet, and deciding against turning it into a feminist thing. In Israel, a group of frum women made a siyum, having studied as a group for the cycle and led by a woman magedes shiur. Our readers may hotly contest whether this is good public policy or not, but the women, unless I am mistaken, should be saluted for two things: their investment of time, and their keeping it a matter of their personal quest to study more Torah, not an imposition of a new feminist agenda upon a benighted community. [For a treatment of women's increased connection with serious learning as we draw closer to the time of Moshiach, see Devorah Heshelis' The Moon's Lost Light, and its impressive haskamos especially pages 60-72.])
The shallowness of these responses is deceiving. Behind it, perhaps, lies something positive: the recognition of Jews estranged from their true patrimony that the Torah belongs to them, too, and they are offended by being considered outliers to a celebration of its majesty. We have witnessed a manifestation of the gemara that anyone who studies Torah in the presence of an am ha'aretz is as if he violated his betrothed in his presence.
The shallow responses were not the modal ones. They were outnumbered by pieces that expressed wistful admiration for the investment of so many hours of study by those who committed to learning the Daf, and of a community that not only embraced study, but celebrated it. In some cases, the authors were moved by the spirit of MetLife to commit to the next cycle themselves. The literary critic of Tablet Magazine,(a magazine not noted for its zealous defense of tradition, Jewish or otherwise) announced that he would begin the cycle without any background or assistance and blog once a week about his reactions. (While some frum commenters skewered him for his reach exceeding his grasp, many more wisely offered him encouragement, hoping that he would somehow encounter the right resources along the way.)
One moving testimonial told of the hashgachah (he treated it that way!) shown to a Los Angeles filmmker. His grandmother passed away (although he didn't realize it at the time) on the day of the siyum two cycles ago, propelling him to explore his Yiddishkeit. He resolved to study Talmud years later, walking into a seforim store and asking for Volume One, only to discover that it was the first day of the 12th cycle. He attended MetLife as a mesayem (with the help of Rabbi Mechie Blau, who served as MC at the Los Angeles event, and to whose neighborhood he "happened" to move), convincing several friends to begin the latest cycle, and is now doing a documentary about learning the Daf.
The saddest treatment was offered by Dr Arnie Eisen, Chancellor of the Jewish Theological Seminary of America (Conservative) in the Wall Street Journal. After expressing some mostly respectful admiration for the Daf learners – including a nod to the New York population survey that recently showed the disengagement of the non-Orthodox population from learning and ritual and the explosive growth of the Orthodox – he shared his hope that the experience could be modified for the non-Orthodox. The seeds planted by R. Meir Shapiro, he writes, should be a "project worthy of commitment from all of us."
Amen. We have to part ways, however, when we examine his vision:
What learning could galvanize non-Orthodox Jewish minds, stir our hearts, nourish our souls? How can we include the voices of all those who want to engage in Jewish study, women and men?

I propose a different page for Jewish learning, one that is open to the larger world and bears the impact of modern thinking. It would cleave faithfully to texts, rituals, history and faith while being informed by art, music, drama, poetry, politics and law.

Imagine if every Jew who wished to do so could awake to a platform of daily Jewish text not limited to Talmud—and to Jewish media not limited to text. Daily reading of Torah or psalms would be juxtaposed with their echoes in the headlines of the day; a passage from Job would be accompanied by clips from the Coen brothers' film, "A Serious Man"; the poetry of Isaiah could be explored side by side with that of the late Israeli poet Yehuda Amichai.
As the gemara writes in a different context, מי מעכב על ידך?" What prevents Dr. Eisen (who is an academic thinker of formidable power) from translating his vision into immediate reality? There are far more Jews nominally connected to the Conservative movement than Orthodox Jews. Why, then, is there no Conservative Artscroll?
One reason is that the commitment, alas, is simply not available. It is a pipe dream, just like widespread adherence to Conservative halachic standards was, and remains a pipe dream. ("There are no Conservative Jews, only Conservative rabbis," wrote someone cited in Marshal Sklare's sociological consideration of Conservative practice many decades ago.)
More important, however, is why the vision is fundamentally flawed. He has drawn the arrow in the wrong direction. People who are drawn to Torah sense that there is something different, elevated about it. Orthodox or not, those who completed the cycle didn't need or want the Coen brothers to make Talmud relevant. The entire point of genuine Torah is that it informs our involvement with the world, not the other way around. It is, as it were, the application of the Mind of G-d to the human condition. To be sure, we bring our human experiences to every page, but we try to refine them there by following a different lodestar. We are eager to park some of those experiences at the door and be transported to a higher place – even those (or especially those) among us who are quite familiar with Coen and Amichai. We may even appreciate both of them – but they are not Divine, and Torah is.
We hope and pray that Dr. Eisen will also appreciate this distinction some day. When he and his followers do, we will be waiting to welcome them to sit and study Hashem's Torah together.