Nothing Too Challenging For Torah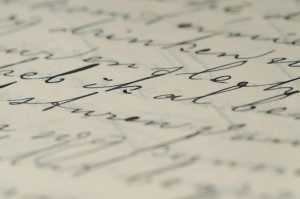 Larger than life challenges to Torah values can be met in two different ways. We can prudently retreat, placing the sanctity of what is most important to us ahead of all other needs and feelings. Alternatively, we can face these challenges with confidence and certainty that nothing can compete with Torah, that it can and will triumph over every meretricious substitute.
Neither approach is more correct than the other. Different times, different communities, different challenges may require one approach, rather than the other. Discretion can be the better part of Torah valor at times – or it can be a sign of insecurity and retreat. Two people facing the same kind of challenge may individually opt for the opposite approaches; each one's intentions can be le-shem Shomayim. Arguing about which one is "the" Torah approach is shallow and silly. We likely have representatives of both approaches among our readers.
I will confess to having chosen the latter one at a relatively early age. It has had its rewards and its failures. To this day, my final message to the seniors I teach in a modern Orthodox school is that whatever new ideas, concepts and challenges they face, remember that you had some teachers who looked you straight in the eye, and said, "Torah will bow to no challenge. There is nothing out there that holds a candle to it."
Seeing this approach triumph at times is therefore a great thrill. Today was one of those days. One of the greatest challenges to modern Orthodox kids (the ones who think, rather than party when they get to the Ivy's) is biblical criticism. Rumor has it that James Kugel's course on it at Harvard did more damage to emunah than beer bongs.
Millions of readers of hundreds of papers around the world read an AP story today about an Israeli algorithm that can identify the author of written works. Developed by a team lead by Prof. Moshe Koppel of Bar-Ilan, this authorship attribution software (a branch of artificial intelligence) has previously been successfully applied to non-Biblical applications. It has helped determine authorship of a work of the Ben Ish Chai. It can determine whether an author is male of female.
In a paper delivered last week at an academic conference, Koppel's group showed how their program could cull the so-called P fragments from the rest of Chumash. The programs results match those of a laborious manual approach around 90% of the time. It can do in minutes what takes teams of scholars years.
Why should we care? We don't subscribe to the documentary hypothesis, do we? Most of the minority of our community who have even heard of it try sweeping it under the carpet, or dismiss it with something ineffective like "Wellhausen was an anti-Semite; ergo, all biblical criticism is stupid." For that matter, why is Moshe Koppel involved in this project? Read on:
What the algorithm won't answer, say the researchers who created it, is the question of whether the Bible is human or divine. Three of the four scholars, including Koppel, are religious Jews who subscribe in some form to the belief that the Torah was dictated to Moses in its entirety by a single author: God.

For academic scholars, the existence of different stylistic threads in the Bible indicates human authorship.
But the research team says in their paper they aren't addressing "how or why such distinct threads exist."

"Those for whom it is a matter of faith that the Pentateuch is not a composition of multiple writers can view the distinction investigated here as that of multiple styles," they said.

In other words, there's no reason why God could not write a book in different voices.

"No amount of research is going to resolve that issue," said Koppel.
In the space of a few lines, Moshe Koppel told the world three things. He told them that frum Jews still believe that the Torah was given by HKBH, even though that makes them part of a very small part of the world's population. (Even devout Christians see the Bible as "Divinely inspired," rather than authored. He told them that, as a frum Jew, he has a way of looking at what seems to be evidence of multiple authorship, and interpreting it in an entirely different way, perfectly consistent with traditional belief.
Subliminally, he also communicated the supreme confidence of the committed Jew not to hide from or deny hard evidence of something that seems to conflict with traditional modes of thought. One way or another, this very bright Jew has enough emunah to confront any truth without fear that his relationship with Hashem or His Torah will be disturbed.
This was a rich and elegant kiddush Hashem.
[Kudos to Rabbi Ephraim Buchwald of NJOP for pointing out the story]
[For a fuller explanation in Dr Koppel's own words, see the July 11 entry of the Seforim blog]