Trembling Before Rashi – Redux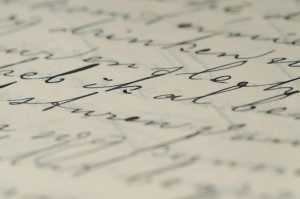 By Shaul Gold
[Editors' note: We received a large volume of comments, which were held up in the queue until Rabbi Gold could pen a response to their general drift. We have still not determined why so many of our readers assumed that "trembling before Rashi" is somehow the equivalent of granting Rashi veto power over interpreting pesukim. Rabbi Gold wrote nothing of the sort. Clearly, many rishonim disagree with many other rishonim; many disagree with Rashi. Rabbi Gold commented upon the tendency of many (and I have heard this myself many times – YA) to be dismissive of Rashi as hopelessly stuck in a primitive, literalist mode that is beneath enlightened moderns, chas v'shalom. Rabbi Gold argued that whether accepting his pshat (from which we always have something to learn, or preferring another, Rashi (as well as other Rishonim, but especially Rashi considering the centrality of his work on Chumash in the life of so much parshanut that followed) must always be approached with reverence. We will let Rabbi Gold explain in his own words.]
I would like to address some of the comments that Purim prevented me from addressing. I was, and yet remain, confused as to where I differ from many of the comments that I have read. I note that some comments seemed to focus on a sentence or phrase separate from its context. That can lead to other interesting discussions but may just mask the main focus of the post. I will try to recap and I hope that the message that I tried to impart will not get lost this time around.
Rav Nochum's shiur was a powerful one, one that made a student think, and think hard. He had a keen sense of the p'shat tava, and taught his talmidim how to parse a Rashi, Tosfos, Rosh, Rashba, etc., and arrive at a clear understanding of the sugya. The lessons were road maps, not ends unto themselves. I described a specific incident, in a single shiur, to stress how even our greatest contemporary authorities, our great original thinkers, stood in awe and with Yir'as HaKovod for their Rabbeim. That yir'as HaKovod was essential to their Torah and to their lives. They learned from their Rabbeim because they understood "Im domeh Rabcho…".
As to comparing my description to shiurim by other Maggidei Shiur, I sincerely hope that my previous post did not turn him into a caricature. I am sure that Rav Schwartzman and Rav Schorr, outside of the 4 ells of the shiur room, referred to their Rabbeim only with the utmost yir'as hakovod. Styles of shiur do, and should, differ; yir'as hakovod should not.
There are many talmidim that will, unfortunately, never experience rischa d'oraissa. There are plenty of reasons for that but none that are germane to the discussion at hand. I note that we are in agreement that all Talmidim need to revere Rashi, all Rishonim and many of the Achronim. I'm not sure where we part ways.
(Parenthetically, the story about the Sha'agas Aryeh is one I remember from my childhood. Alas, I am no Sha'agas Aryeh, although I don't believe that his scharfkeit extended beyond the rischa d'oraissa.)
I did not come to represent a specific derech, but rather a general idea, central to approaching the study of Torah.
It seems that my deliberate phrasing of the statement, "We need to teach our children reverence for Rashi, Ramban, et al, and to teach them (and ourselves) that we are not the final arbiters of the truth, and that we need to submit our understanding to their superior ken and wisdom," left room for misinterpretation. Allow me to try to rectify that.
We all understand that there are different types of disciplines and that each discipline works within its own framework. As such, the approach to a Rashi on Chumash must be different than to one on Gemoro, etc. Those that codified the halacha, used an approach that would not be appropriate for dissecting a sugya, learning a Midrash or understanding TaNaCH.
Amoraim do not argue on Tannaim. It would be fair to say that, to some degree, all Amoraim (ok, ok, not the Amoraim that were considered Tanna hu u'palig) submitted to the Tannaim. This did not stifle Torah nor did it end all creativity among the Amoraim.
The same can be said for the Rabonnon Savurai, the Geonim, the Rishonim, et al. Rashi never argued on Rava and Abbaye or on Shmayeh and Avtalyon. He clarified their opinions and gave us a tool for understanding them better. Yet, is there anyone that questions Rashi's creativity and clarity?
I don't believe that Rav Schwartzman ever argued personally on the Ramban or Rashi, nor did he, or any of our renowned Rabbeim, side with one rishon over another. At least none of my Rabbeim, like Rav Gifter , R' Boruch Sorotskin or Rav Shmuel Berenbaum ever did. They elaborated on the machlokos and illuminated the sugya, and none of them ever stifled creativity or reduced our learning to mere parroting of others' tomes. In fact, Rav Gifter actively dissuaded his talmidim from studying any of the later Acharonim until they had independently mastered the sugya.
The discussion that prompted my piece referred to a discussion of Rashis and Midroshim that were labeled, in the discussion, "fantastical" and whether such Rashis should be taught to children. That discussion does not belong here, at least not in this framework. Briefly, though, what engendered my piece was the intimation in that discussion that Rashi was a medieval commentary who lived with the superstitions of the time and that the "enlightened" moderns know better than him in certain areas. Ergo, a Rashi that doesn't fit in with "our" understanding of things, whether scientifically, philosophically or socially should be elided or amended with contemporary understandings. That type of thinking can only occur if Rashi is nothing more than a medieval document and not a part of our living Mesorah.
It is a fundamental axiom that Rashi was on a higher plane than we are, both scholastically and spiritually. We must submit to Rashi, we must to Ramban, Rosh, Mordchai, et al, just as they submitted to the Amoraim and Tannaim that preceded them. If we aren't trembling before Rashi and his ba'alei pelugta, if we can see ourselves as judges of their acuity, as equals or, rachmana litzlan, as their betters in some ways, then we have detached ourselves from Torah and Yir'ah. Such type of pedagogy is no longer in the realm of Torah, Kedushah and Mesorah. It is now merely Bible studies and its instructors merely purveyors of a scholastic discipline rising no more than Bertrand Russell's triangle as chairman of a department of ethics.
A talmid learns from his Rebbe the verbalized ideas that he imparts, but he absorbs the unstated lessons even more. The Rebbe that lives with reverence imparts reverence and so, unfortunately, in the reverse.
R' Nochum trembled before Rashi because he esteemed Rashi, he lived and breathed Rashi, he internalized and transmitted the fire that was in Rashi – and in all the Rishonim and Acharonim. His talmidim imbibed both the lomdus and the unstated nuances, nuances that he saw in R' Boruch Ber's reverence for his Rebbe, that he saw in his Rebbe, and so on. Without that crucial component, without the yir'as hakovod and the yir'as haromemu, without the concept of im rishonim k'mal'achim – Torah minayin?