The Super Bowl Maariv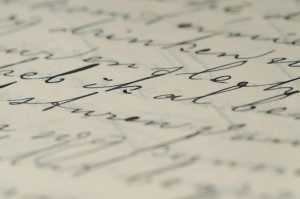 On the morning of the recent Super Bowl football game, a shul in New Jersey sent out this e-mail to its membership:
There will be a minyan for Maariv at __________ Synagogue (name deliberately omitted) at ten minutes after the beginning of the Super Bowl halftime.
How should one react to this? One could be benevolent , in the spirit of the Berditchever Rebbe who, paraphrasing himself, might have said: "O L-rd, how wondrous is Thy people. Even in the midst of the Super Bowl, they think of Thee!"
Or one could be severe and paraphrase Isaiah 1:12: "Mi bikesh zos miyedchem — who asks this of you, saith the Lo-d, to trample on My holy ground and daven with trivialities in your heart!"
Or one could simply laugh, in the spirit of Shakespeare's A Midsummer Night's Dream: "L-rd, what fools these mortals be."
This is one multiple choice where one could choose all three and still not be entirely wrong.
To be benevolent: This is a praiseworthy attempt to assure a minyan for Maariv. The membership is watching the football game (together with 111 million other people) and unless an accommodation is made, there will be no minyan. No one is asked to make the supreme sacrifice of missing part of the game for Maariv, so halftime is the best time — even though that might involve missing part of the halftime show. (But if one doesn't dawdle over Maariv , even that segment might be salvaged …)
The severe view: The Super Bowl Maariv subtly suggests that while davening is always primary, on this day the game is primary and the davening secondary. The shul is in effect saying: Sorry, G-d, you will have to wait for Your Maariv until they finish the first half of the game.
This stringent approach would point to an obvious misunderstanding of the nature of prayer. Prayer is not simply a matter of reciting the proper words; it is a conversation with our Creator. Such a conversation cannot be conducted with hurried, unintelligible mumblings, and certainly not with minds cluttered by images of forward passes, interceptions, downfield blocks, and sacking the quarterback. This is a far cry from the Talmudic chassidim harishonim who would spend an hour preparing for prayer , and an hour afterwards to descend from prayer's spiritual heights (Brachos 30b). And Shakespeare's elfish Puck might add: it is not evil to daven to G-d while minds are on the game, but only a foolish mortal would make claim to kavanah.
Super Bowl Maariv involves an even deeper issue. The perennial challenge of the Jew is to be a child of Avraham HaIvri — Ivri meaning "the other side" — while living within the world, on "this side." We live in two worlds but we are bidden to know that our essence — made up of our values and mitzvos — is on the "other side." We cannot give both worlds equal time and equal standing. As Megillah 6a says: "If Caesaria is up, Jerusalem is down, and vice versa …"
Sadly, for most contemporary Jews there is no two-world tension at all. Bereft of even elementary Jewish learning and commitment, they are not aware of the existence of "the other side." Jewish ignorance, intermarriage, even denial of one's Jewishness have been the tragic results. Reform and Conservative movements attempted to salvage parts of our heritage, but they tried too hard to accommodate "this side," and inevitably these movements became, sadly, ideologically bankrupt.
Even within Orthodoxy there is a divide as to how best to address the challenge, ranging from a) those who totally reject "this side" and strive for total isolation, to b) those who attempt valiantly to maintain the primacy of the "other side" while participating fully in "this side." These brave souls traverse a narrow ridge between the abyss of assimilation on the one hand and the mountain of total separation on the other. This is a noble effort, but it comes with a warning sign: "This side" is very attractive and enticing, and if one is not careful with his footing, ludicrous consequences await — such as davening Maariv with a minyan without sacrificing the Super Bowl.
The Berditchever might say: this is a commendable attempt to create a living synthesis. But someone pretending to be Isaiah might counter: such attempts can create modern observant Jews who are hybrids of two irreconcilable worlds, a fusion that becomes confusion.
Question: If you were rav of that shul, what would you do? Adjust Maariv time to assure a minyan, or refuse to change the time and thereby educate that davening is not subservient to football?
This article first appeared in Mishpacha.