Reflections of a Non-Talmid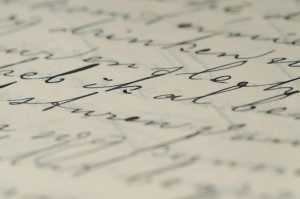 It was not the small number of personal interactions with Rav Aharon Lichtenstein zt"l that made the greatest impression upon me. To be sure, I could detect greatness, humility, lomdus. But I wasn't around them long enough for them to change who I was.
It was not even some of his remarkable writing – although I certainly gained from it. His piece arguing for the existence of a morality dwelling outside of Torah texts continues to be the platform of discussion of the subject, which ever side you are on. His long monograph comparing and contrasting arguments for and against secular study remains the seminal modern treatment of the subject. (Scrupulously fair, in my reading he does a better job explaining the latter than the former.) The honesty of a Tradition article a few years ago blew me away. It asks painful questions (and provides no answers) as to whether our romanticized views of marriage and intimacy are really consistent with Torah texts, or the product of our desire to be PC. Even more important to me was his response in a Jewish Action forum about reasons for belief. (Genius that he was, his honesty made him forego an opportunity to distill belief into a product that could be mass-produced and shared. Instead, he argued that belief came easy to him because he had spent time with three rabbeim – Rav Hutner, R Aron Soloviechik, and Rav Yosef Dov Soloveitchik – in whom Hashem's greatness itself shone through. He knew that his experience was not replicable – that none of his readers could aspire to the same experience, but he answered honestly nonetheless.)
Not being a talmid, I'm sure I missed hundreds of other examples, like the one that a reader sent yesterday:
And yet, fundamentally, relatively little has changed in regard to the halakhic tragedy of shevi'it. Awareness of the mizvah has been heightened; more and more observant Jews have been sensitized to it; and greater effort is expended in coping with the basic halakhic issues. Nevertheless, the essential reality remains. For most, shemittah exists, to the extent that it is experienced at all, more as a problem than as a value, as a mizvah that confronts us with the challenge to circumvent it more than with the impetus to implement it. To be sure, its impact upon producers – and I don't mean just neglected lawns – is more vivid than upon consumers; and of the latter, those who heed the view of R. Moshe di Trani (the Mabit), against that of the Bet Yosef, that the sanctity of shevi'it must be observed with regard to non-Jewish produce, are more affected than those who do not. And yet, the underlying fact is beyond challenge. Overwhelmingly, we have lost the vision, we have been left with an obstacle course – and that is hardly how we should strive to experience a halakhic lifestyle. Would we, for even a moment, countenance relating to our weekly Shabbat as we do to our septennial one?
To me, the greatest impact came through his addressing a disquieting concern by example. I was zocheh to observe real gadlus, and sometimes spend time in its company. The experience was transfiguring. Yet the frum world in which I live elevates bitul to a virtue. Sometimes it seems that the way we keep people on the straight and narrow depends on training them to despise everything else. Where would that leave someone who truly understood, relished and loved other kinds of knowledge? I have met talmidei chachamim who were well versed in other disciplines, but their interest in them seemed more on the order of knowing them so that they could better reject them.
Rav Aharon Lichtenstein didn't just know Milton and Spenser. He appreciated them. He delighted in them, and countless other authors. Despite this, his feet drew him always to the beis medrash, where he found learning to be his delight of delights, towering over any other endeavor. He was a masmid when he was young, and remained one his entire life. (Devotion to learning went hand in hand with devotion to teaching. A vignette contributed by a talmid, David Weinberg, is instructive: I remember being startled from my yeshiva bed at 4 am during the First Lebanon War by a hand that was shaking my shoulder. It was Rabbi Lichtenstein, making rounds of the dormitories to personally awaken his students for early Talmud class, so that he could fly-off to southern Lebanon just after 7 am prayers to visit his students on the battlefront. When the Rosh Yeshiva himself pulls you out of bed because he can't imagine cancelling a Talmud class, you don't dare roll-over and go back to sleep! And you learn a lesson or two in self-discipline, dedication, and comradeship.)
In short, Rav Aharon mechayev es ha-modernim.
Yehi zichro baruch.