Musings on the Passing of an Isha Gedolah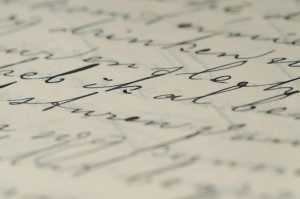 by Dovid Kornreich
I was waiting until the passing of her Sheloshim to see what the blogworld would have to say about Rebbetzin Batsheva Kanievsky's life and unique impact on the Chareidi world before I ventured to speak my mind. To my surprise, there was nothing on the web beyond the regular online Jewish news outlet coverage and obituary-type blogposts.
Well, perhaps it is too premature to evaluate the Rebbetzin's historical impact on Chareidi society so soon after her sudden passing, and perhaps it is inappropriate to first discuss sociology and not first express the depth of the loss of such a woman to us.
But in light of the raging blog-controversy over Open Orthodoxy's feminist agenda, it seems that a post on the subject is timely, relevant, and important.
It is too important to let the moment pass without taking the opportunity to highlight the deep contrast in the different Orthodox societies' responses to feminism — which the late Rebbetzin brought subtly into focus.
It is my hope that this seemingly aloof analysis of Rebbetzin Kanievsky's unique position in Jewish society will be a catalyst to further admiration of Chareidi society, dispel harmful myths, and contribute to making a Kiddush Hashem.
I'll begin with a phrase found in last week's Haftarah portion from Melochim 2 perek 4, describing the Isha Hashunamis as an "Isha Gedolah."
We're not used to describing a special Jewish women as an "Isha Gedolah" in the same sense that we describe a special Jewish man as a Gadol. But Rebbetzin Kanievsky's influence on Jewish women shared many facets with the impact of a modern-day male gadol.
My primary fact source for this analysis comes from the page-and-a-half tribute to Rebbetzin Kanievsky's memory, printed in the English Hamodia newspaper of October 27, 2011 on pages A18-A19.
The tribute contains some very striking paragraph titles. Alongside the more predictable "Loving Care" and "Tefillah and Shmiras Hamitzvos", we also have "Ahavas HaTorah", "A Mother, a Leader" and "Segulos and Mofsim".
To me, the title "leader"–even if juxtaposed to the title "mother"– is not one that you will find in many descriptions of gedolim's wives. I am hard pressed to think of another Orthodox woman in modern times billed as "a leader" other than Sarah Schenirer.
But a leader she was. After the article details the Rebbetzin's illustrious lineage and spouse, it goes on to state that:
Yet she was a great woman in her own right, and her brochos were known to be fulfilled. When her husband, Rav Chaim once felt ill, he travelled to his father-in-law Rav Elyashiv, in Yerushalayim to ask for a bracha. Rav Elyashiv was surprised: "Ask your wife, my daughter for a bracha–her brachos are worth more than mine!"
"The Rebbetzin would often relate stories of her grandfather, HaRav Aryeh Levin, zt"l, who showed her special affection. As a young child, she accompanied her grandfather when he went to visit the prisoners.
Women of all Jewish backgrounds and levels of observance flocked to her constantly for segulos, brochos, eitzos, and chizuk. Exactly as a male gadol serves the wider Jewish public. Her tiny kitchen was a "must visit" for American seminary classes in Israel and American female Chareidi tourists, not unlike geldolim's homes are for visiting American bochurim and male tourists.
I also noticed that there was a "kennes hisorrerus" organized to eulogize the Rebbetzin on her sheloshim, and more gatherings in her honor are being planned. This is something that is often done for men who have made a significant communal impact, and I have not seen one arranged in honor of any woman's memory inside Yerushalayim besides this.
But the point that needs to be made is that, like the anonymity of the "Shunamite woman" whose name is never mentioned in Tanach–even by those who are directly addressing her– Rebbetzin Kanievsky's picture is not being sold in any photo store in Geulah, nor is it hanging on anyone's wall in their living room. She was best known for her segula of davening for people while performing the uniquely feminine mitzvah of Hafroshas Challah.
So although she was a Great Jewish Personality, her great impact was felt exclusively among women, in her kitchen, doing women's mitzvos, and being devoted to her husband and his Torah as a model rebbetzin.
All this shows me that although the times perhaps demand that women be given more public consideration and prominence in Jewish life than they have in the past, there is an Isha Gedolah of the highest pedigree and impeccable credentials imaginable, who can serve as a role-model for how do to it right.
Rebbetzin Batsheva Kanievsky has shown us how Orthodox women can have a profound religious impact upon the greater Jewish world without compromising one iota on the values and attitudes of tznius and deference to Da'as Torah that the Chareidi world takes so much pride in.
Other Orthodox societies tend to navigate this path with an inherent tension, if not flat contradiction between tznius and women's publicity and spiritual influence. They seem to take the principled stand that she must to be able to address men and women in public as well as in private, in speeches, classes, eulogies, drashot, and various religious functions, or else she isn't going to be taken seriously.
They have much to learn from the late Rebbitzin indeed.
So yes, Virginia, times have changed. And Yiddishkeit does not ignore these changes indefinitely. But how one responds to these changes makes all the difference in the world.