Defining Modern Orthodoxy's Crossroads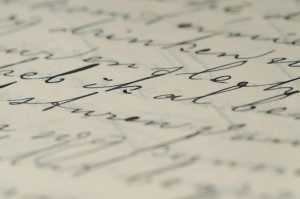 By Dovid Goldman
Rabbi Broyde's article is an important contribution to an important conversation. So far, however, it only strengthen's Rabbi Adlerstein's points, which were almost all completely sidestepped (when a response ignores all your important points and picks on one sidebar, you know you are on to something).
Here is Rabbi Adlerstein's main point: "The far left of Modern Orthodoxy seems to be intent on continuing an unrelenting drive to push the envelope and change the way people lead an Orthodox life… Rabbi Avi Weiss has unfortunately become the charismatic leader of what is now a movement."
He is not focused on a list of questionable halachos being proposed and how our community ought to view them. If that were the case, Rabbi Broyde's response might have been appropriate. But that misses the entire thrust of Rabbi Adlerstein's argument.
Characterizing the Far Left as a "movement" that seeks to "[change] the way people lead an Orthodox life" is a far more serious charge than complaining that they've crossed a few lines in the case of specific halachos. This charge suggests that the Far Left represents a foreign value system – not simply that they are introducing specific foreign ideas which we can quibble about. It posits that Orthodox Judaism is not a set of rules, with one community relying on "gedolim" to preserve them while another is more open to a process of reconsideration. Orthodox Judaism (which might better be called the derech haTorah) has a derech to it, with an end in mind towards which it strives. There is a way to learn, a way to reach psak, a way to lead a community, a way to raise a family, etc. – all seeking to develop shleimus, closeness to our Creator, an ideal version of ourselves and our communities. "Halacha" means the "way to go" along this derech, and to Orthodox – as opposed to Conservative – Jews, getting it wrong has real consequences, both in this world and in the next.
Undoubtedly, this derech is a wide path, with much room for different approaches. For more than half a century, however, it was almost universally recognized as including most of the right wing and most of the left wing of Orthodox Judaism. There were specific arguments about Torah Lishma (Rabbi Lamm's, which included secular studies vs. Rav Ahron Kotler's, which excluded them), the State of Israel and accommodations to modern life, such as dress and openness to culture. If you think about it, just about all the differences fit into these categories.
Today's Far Left is undermining the integrity of this derech haTorah, which they have rejected – not by their specific halachic proposals or conclusions, but by their approach to Torah knowledge and leadership. Their engagement with the modern world looks nothing at all like an outgrowth of Rabbi Lamm's Torah Lishma. It looks suspiciously like the Conservative Judaism of the last century. I would even say it looks almost exactly the same.
You define the Far Left as those who are "attempting to discard many aspects of minhag Yisrael" but that definition falls short.They are better defined as those attempting to insert the liberal values of the day into the Torah. Changing the text of berachos and discarding minhagim is only the natural (and entirely predicable) result of this endeavor.
It is one thing to be open to the best of the modern world; it is another to adopt its value system as muchzak (presumptive) and then fit as much of the Torah into it as possible.
To make matters worse, the YCT community consists almost entirely of young people who hardly spent much time in the beis medrash. Without the benefit of zikna (as in accumulation of wisdom and experience), they bring their youthful idealism to the task of reinventing Orthodox Judaism as they wish it to be, not of extending its age old principles to the modern world.
Rabbi Broyde – I ask that you please respond to this concern, which Rabbi Adlerstein raised several times in several ways. To summarize: On the whole, the "halachic approach" of the Far Left is for young, hardly learned people to start with a contemporary liberal value system and to seek out hashkafic and halachic sources – wherever they can dig them up – to justify them and frame them in a Jewish context. [I don't believe they all do this but, unfortunately, this is the dominant approach.]
I, for one, will maintain that any product of such an approach, even if it technically conforms to the halacha, and even if it is from the "beauty of Yefes", is a fundamental distortion of the Torah that is of no use to anyone; in fact, it is poisonous to the soul of the Jewish community.
Please reread Rabbi Adlerstein's article, and look for his focus on the integrity of the "mesorah." Please do not sidestep this overarching concern about the Far Left's integrity as teachers of this mesorah by focusing on how the rest of the community might evaluate their particular innovations. It is about them, their movement and their qualifications; it is about binyan ne'arim stira (the building of the young – i.e., inexperienced, immature – amounts to destruction). In a word, they are ne'arim who are foisting an immature and disrespectful approach to Torah on an often unsuspecting public. And the result is destruction.
[As a postscript, let me address two points specifically. You claim that Rabbi Adlerstein writes that "the real reason the "Far Left" has to be excluded from Orthodoxy is…" the fear that the chareidim will disengage from the Modern Orthodox community. This is completely off the mark. Rabbi Adlerstein made the point I just described throughout his article. At the end, he asked, "Why should the more traditional part of the community careabout issues completely off its radar?" He answered with that point – we care about our relationship with the Modern Orthodox world. This was merely a sidebar and had nothing to do with his primary argument. Please consider this in reevaluating his words.
Finally, here is my own central argument to your position: You depend heavily on the Noda B'Yehuda which you quote as saying, when a "minhag is an obstacle to serious religious growth, then if the minhag is not grounded in halacha, we ought to abandon the minhag in that particular case." You then conclude that "To really set limits on ourcommunity, we need to speak the language of halacha first and foremost." I have one question – what about speaking the language of "serious religious growth" first and foremost? That's the equation, right? No change to minhag unless it is an obstacle to "serious religious growth."
In my view, this is the greatest failing in your approach – you throw off religious growth as if it is nothing. Once you have that nebulous standard – merely "serious religious growth" – no minhag is safe. Is this not the grandest of all questions? Does this not set the highest of all standards? How are we to evaluate whether the community as a whole will net "serious religious growth" from these innovations? I would contend that disposing of these minhagim leads instead to serious religious unraveling – is this not the more essential conversationfor us to have than how to justify isolated halachic proposals?
Rabbi Dovid Goldman is the founder of Jewish Spirit Media, the voice of Kiruv organizations throughout the country, and is the managing editor of Klal Perspectives, a forum for discussion of challenges facing the Torah community.