There Must be a Reasonable Explanation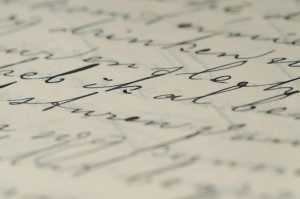 The Zionist Organization of America issued a press release last week noting some curious omissions from the Obama administration's communications. Candidate Obama omitted any Israeli city from an enumeration of cities victimized by terrorism in his much touted Berlin speech as a candidate in 2008. (Amman did make it so it cannot be that candidate Obama had placed an embargo on mention of the Middle East.) Perhaps he shrewdly estimated that his European audience would likely be more sympathetic to the perpetrators than the victims of terrorist attacks on Israeli civilians.
And recently, the administration's talking points on the upcoming tenth anniversary of 9/11 did not recall any Israeli city when praising the resilience of "individuals, families and communities… whether in New York or Nairobi, Bali or Belfast, Mumbai or Manila, or Lahore or London." I guess they could not think of another city whose name begins with the same first letter as Sderot or Jerusalem.
Something other than stylistic considerations, however, must explain President Obama's failure to mention Israel in remarks praising all those nations that contributed to relief efforts in the wake of the January 10, 2010 Haitian earthquake. Though Israel was the first nation on the scene setting up a field hospital and provided more aid than any other country besides the United States, it merited no citation in the President's list of contributing countries – "Brazil, Mexico, Canada, France, Columbia, and the Dominican Republic, among others."
A pattern, or just a coincidence?