Getting Ready For Elul: Soliciting Reader Input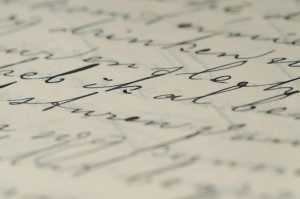 In the month-long run-up to the Yamim Nora'im, many people try taking themselves to a better place by studying some sefer that moves them. Sha'arei Teshuvah and Chovos ha-Levavos are perennial favorites. Some people can use them effectively year after year; others require an injection of novelty, and seek new titles. This is a solicitation of our readership to share ideas for making Elul more effective. Please weigh in with suggestions that can help.
Different people will respond, of course, to different styles. Some of the most popular works historically – Menoras ha-Me'or and Shevet Mussar, never really did it for me. I seem to require an approach that will work simultaneously on mo'ach as well as lev. Both Nesivos Shalom (by the Slonimer Rebbe zt"l) and Sifsei Chaim (by R. Chaim Friedlander zt"l, interpreter of and successor to Rav Dessler zt"l) have worked. In the latter case, I've gotten special enlightenment from his line by line expansions and explications of the Rosh Hashanah and Yom Kippur mussaf Amidah.
My initial plan will be to try Chovas ha-Talmidim by the Aish Kodesh. A few months ago I acquired a beautiful new translation edition, published by Feldheim. It includes a translation of the Sheloshah Ma'amarim, three shorter essays on basic elements of Chassidus and avodah that the Piaseczna Rebbe himself urged people to study together with his Chovas ha-Talmidim before tackling his other works. The layout is clean, clear and uncluttered, making it a joy to learn through a few pages late at night while fighting off the sleep that gradually overpowers the last cup of coffee.
I had been familiar with Chovas ha-Talmidim for many years, but always standing on the sidelines. I had recommended it on the strength of its reputation to several of my sons as they learned in yeshivos. I had never quite understood that it is a primer in avodas Hashem for anyone seeking to upgrade his ruchniyus. I hope that I am finally ready for it.
Other suggestions from readers will hopefully enhance the teshuvah efforts of all of our tzibbur.