The Decline of Particularism: Fatal Flaw For Jewish Survival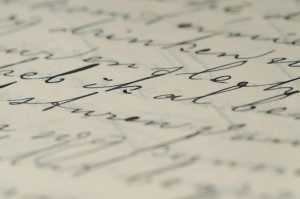 We should not sound triumphal in pointing to the fatal flaw in Daniel Gordis' important, powerful, and incisive article mourning the abandonment of Israel by young rabbinical students. His error is more excusable and understandable than our own paralysis in doing something about it.
Writing in Commentary, Gordis offers trenchant analysis of how a new generation of leaders has come to see Israel as an embarrassment and themselves as champions of fairness and balance, but not of Jewish survival. Orthodox readers that I know greeted the article with shock and deep concern – and justifiable pride in his concession that none of his findings apply to the Orthodox, except those on the far-left. (Many of our readers already struggle with the question of whether the Orthodox far left acts and thinks in a manner so different than the rest of us, that it may have already written itself out of the Big Tent of Orthodoxy. This article may provide some more clarity regarding that question.)
Gordis is always thoughtful and though-provoking – and an extremely effective writer. He often offers considerable hope where others cannot find any, but does not shift to Pollyanna mode in this piece. He tells of a Boston rabbinical school where students were encouraged on Yom Ha-Zikaron to remember the dead of both sides of the conflict, and to ask themselves for whom they grieve. He reports on the rabbi-to-be who chose Ramallah as the place to celebrate his birthday, and another who wanted to buy a talis – provided that it not be made in Israel.
Gordis carefully teases out the differences between his generation, in which support of Israel was widespread, to the present one, in which supporting Israel is considered offensive to many Jews. The older generation remembers Israel in its times of greatest vulnerability, and its miraculous endurance, earning accolades from many nations. Today's students first memories are of well-armed Israeli Goliaths facing down rock-throwing Palestinian Davids, as reported by hostile media. The older generation either remembers or can still conceive of a world without a Jewish State; the new one knows of nothing but the trickle-down benefits of such a state to Jewish pride and assertiveness that it paradoxically cannot even grasp what its loss would mean. The older generation knows of friends and enemies, and where to apply those labels; the present one is uncomfortable thinking that any group of people are our foes, preferring the political pablum of a worldview in which all people are inherently good and cooperative, if only their grievances are properly addressed.
The last, and most serious factor, is the erosion of Jewish particularism. Young Jews are embarrassed by the thought that Jews might have a special place in their hearts for other Jews, and might treat them with extra loyalty and concern. Young people have bought into the idea much or all of what ails the world stems from holding on to distinctions between people, based on outmoded, artificial markings of language, gender, religion and tribe. Consciously or otherwise, they have bought into the European post-colonial self-flagellation that tries to compensate for its bloody past by erasing all such distinctions. (The experiment seems to be a notable failure on many counts, not the least of which is the pushback against it evidenced in the rise of fascist groups in many areas where people were supposed to have taken down all borders, and joined hands singing a EU anthem in Esperanto.) They have accordingly rewritten their understanding of Judaism itself to reflect this univeralism. There is little, if any, room in it for a sense of automatic kinship with other Jews as fellow-travellers in a journey that stretches thousands of years in the past, and will last till the end of time. They simply refuse to allow for preferential action or affect for other Jews. (Elsewhere, people have written that Jewish charitable giving is not down as much as some believe. Rather, the share of Jewish philanthropic donation earmarked for Jewish, rather than general, causes continues to shrink – again, victimized by an antipathy towards particularism.)
All this is simply a reflection of the decreased role of "peoplehood" in Judaism. What we are witnessing is a Protestantization of American Jewish life. By and large, today's rabbinical students did not grow up in homes that were richly Jewish. More often than not, these students came to their Jewish commitments as a result of individual journeys on which they embarked. They sought meaning, and found it. They sought prayer, and learned it. Their Jewish experience is roughly analogous to a Protestant religious awakening. The Protestant religious experience is a deeply personal one, not a communal one. Worship in the Protestant tradition is about reaching for the divine, while in the Jewish tradition, it is no less about creating a bond with other Jews.
A Judaism without particularism is inauthentic. It just isn't in the historical or legal record:
To be sure, Jewish tradition is extraordinarily nuanced and generous when it comes to the question of how Jews are to treat non-Jews. But it is a simple matter of fact that Jews have always been taught to care, first and foremost, for other Jews.

"Why was Abram called a 'Hebrew'?" the Midrash asks, and replies: the word "ivri" (Hebrew) refers to the bank of a river. The Jews were from one bank of the Euphrates; the rest of the world was from the other. There is an "us" and a "them" in Judaism's worldview. It doesn't make "us" always correct, or "them" automatically wrong. But it actually does mean that Jewish authenticity requires caring about ourselves before we care about others, just as we are to care for our own parents and our own children first. As the Talmud notes in the tractate of Bava Metziah: If you lend money to any of My people that is poor: [if the choice lies between] my people and a heathen, 'My people' has preference; the poor or the rich—the 'poor' takes precedence; your poor [relatives] and the [general] poor of your town—your poor come first; the poor of your city and the poor of another town—the poor of your own town have prior rights.
Moreover, Gordis continues, a universalism that knows of no preferences and no distinctions is not workable and threatens Jewish survival:
What too many of these students do not understand is that the Jewish tradition makes a bold claim—the claim that we learn caring, and we learn love, from that which is closest to us. To love all of humanity equally is ultimately to love no one. To care about one's enemies as much as one cares about oneself is to be no one. There needs to be priority and specificity in devotion and loyalty. Without them, we can stand for nothing. And without instinctive loyalty to the Jewish people, Jewry itself cannot survive.
Gordis is spot-on in describing the problem, but comes up short in suggesting solutions. He offers none – other than noting the seriousness of the situation, as if people reading his analysis would see their errors and repent. That, however, is entirely unrealistic. Young Jews lack particularism not because they haven't been exposed to it and its place in Jewish history. They reject it because the intellectual and cultural milieu in which they live rejects and loathes all such narrow identification and concern. They have bought into an ethic well-expressed by Montesquieu: "I would be wrong if I preferred my children to the citizens of my town. I would be wrong if I preferred my fellow citizens of the town to the citizens of France, and I would be wrong if I preferred my fellow citizens of France to my fellow citizens of the universe."
Young Jews need more than education to restore a sense of peoplehood, loyalty and responsibility. They need cogent arguments for a Jewish mission and a Jewish message. Gordis cites the Medrash about Avraham standing alone on one side of the river. He does not pay sufficient attention to why Avraham found himself there, and how his passion for understanding G-d and connecting to Him is what makes Judaism a noble pursuit, rather than jingoistic provincialism. He does not provide young Jews with permission to be particularistic in a world that despises it.
To those who think about such things, a traditional Jewish approach does not reject universalism, but embraces it. After a long davening for ourselves as individuals and Jewish community, we leave shul on a note of universalism at the end of Alenu. We recognize that successful universalism will only rest on a unifying recognition of "Vehaya Hashem l'melech al kol ha-aretz." The particularism of Jewish practice is not an outgrowth of selfishness, but of a commitment to redeem the entire world, after it has been enriched by a message tenaciously clung to by this upstart people. There are no shortcuts to grasping this reality. It enters the bones of one who lives his or her life by the Will of G-d; without commitment to halacha, it can at best be one idea among many.
This presents us with more challenge than triumph, more responsibility than laurel-resting. If Gordis is right – and I have not met anyone who disputes his assessment – someone has to compensate for the erosion of support of Israel. In the past, we Orthodox could tell ourselves that we could not apply ourselves to all noble Jewish activities. We were too busy building communities, schools, shuls. There was no shortage of Jews willing to take on the social action projects and the political activism. With the shrinking allegiance of the non-Orthodox to Jewish concerns, we Orthodox can no longer avoid involving ourselves in areas we used to leave for others. The others can no longer sustain the effort themselves. If we think of ourselves as committed to Jewish peoplehood, we cannot sit on the sidelines as more and more areas of Jewish life are undersubscribed.
Gordis' article, in the final analysis, should be a clarion call to action, not a source of Orthodox triumphalism.