No Monopolies on Altruism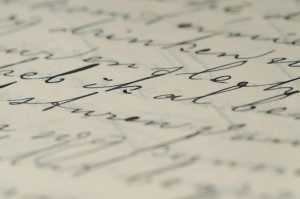 A response to my piece on Meyer Dagan was too thought-provoking to languish in a combox, so I am elevating it to full post status:
Dear Rabbi Adlerstein: I was very moved by your posting on Cross-Currents of Meir Dagan's final words to the cabinet and PM Netanyahu's comments in response. I did, however, feel a discordant note when you off handedly wrote: "Where will the State find such devotion in a new generation in which altruism is hardly one of its received values, at least outside the observant community?"

As my rebbi, Rav Lichtenstein, has often noted, we in the observant community have to be very careful about giving the impression that only "our community" is full of values and commitment, altruism, and sacrifice etc. There are tens of thousands of young Israeli boys and girls who give up of years of their lives in defense of their homeland serving every year in the IDF, including many hundreds who join elite units and are involved in other projects on behalf of the state, many out of a devotion and commitment that is on par with what one finds in the religious community. There are many young chiloni men and women involved in volunteer efforts in Israel,(volunteer clowns in children's hospitals, tutoring kids who need school work, serving in youth groups, going on educational shlichuyot to all kinds of distant Jewsih communities through the Jewish Agency etc.) that are doing great things and should be encouraged and celebrated. I do not think that this kind of off-handed comment is good for our own spiritual growth nor for our interaction with the non-observant.

Haleveai that mesirut nefesh, commitment, altruism were even more manifest in all communities and the materialism and individualism that has impacted us all (in varying degress) was less prevalent in current Israel and American Jewish society, but broad brush comments like this strike me as unhelpful.

Kol tuv,
bevirkat ha-Torah vehamitzvah,
Nati Helfgot
Rabbi Helfgot's comments can serve as a chatzi nechamah, but I fear that they do not answer my essential point.
B"H, there are many, many Israelis who sacrifice much for the benefit of the Jewish people. These treasures come from all points on the continuum of Torah belief and practice. I have written previously about some of the wonderful families in the employ of the Foreign Ministry that my family has been privileged to know during their stay in Los Angeles. They move from post to post every two years, giving up the rootedness (and the salaries) that their peers crave.
A poignant example of sacrifice is the high school student who rushed to volunteer during the Carmel fire – and paid with his life.
My point, however, was that voluntarism and altruism do not arise in a vacuum. They have to be taught. The State was founded in large part by the heroism of thousands who believed that building a Jewish state was a quest worth more than life itself. It has not been easy to communicate the values associated with such sacrifice to successive generations. As time goes on, too many Israelis buy into the ill-fated rebranding of Israel under Ehud Olmert as a "fun" place.
The Founding Fathers of Israel retired from public life without scandal and without amassing personal fortune. That ended, for the most part, with Leah Rabin and the studies in avarice and mendacity in high places who followed. Army service has dipped below the 50% mark, as more and more young people (not just haredim) opt out, not wanting to be the "freier." There are tens of thousands of Israelis giving Jews a bad name in India, and in the Israeli diaspora of the San Fernando Valley, California, where their children literally cannot read Hebrew, but an Israeli Mafia thrives. After the establishment of the State, talented Jews from around the globe responded to the call of moving there to help with the building of a Jewish society. Today, Israel is losing its best and brightest to emigration in a brain drain that worries the scientific community.
Rabbi Helfgot is more than correct in pointing to those who are eager to serve. The question is still the sustainability of a society that needs a steady supply of such people. As memories of the Holocaust recede, and Israeli textbooks extirpate both traditional Torah values and even secular pride in the miraculous events of the last decades, can Israel transmit the spirit of service to new generations of its young people? Many individuals will succeed in instilling values of selflessness and dedication to the community to their children, but will there be enough of them? Can their be a systemic continuation of living for the good of the many? The dati-leumi community has demonstrated that it can. What about the secular community?
Alas, I think we already have the answer.