Romanticizing Intolerance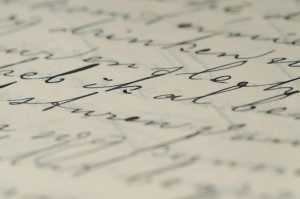 Many of you who are known to support Israel likely received the same link through a well-meaning friend's email, pointing to a YouTube that you had to see to believe. Finally, someone with the guts to speak the truth without being fettered by the PC police.
The link pointed to a fiery oration by an Austrian MK, Ewald Stadler, reacting to a complaint by the Turkish ambassador to Austria. Said ambassador upbraided the Austrians for failing to properly integrate the Turks of Austria.
Mr. Stadler, his rapid, staccato phrases delivered without pause, and accompanied by dramatic gestures, literally told the ambassador where to go. He asked the Austrian government to declare him persona non grata, and for the chief diplomatic to high-tail it back to Istanbul on the Orient Express.
With much sarcasm, he contrasted the complaint of the ambassador with the behavior of Turks in their own country. He pointed, for example, to the murder in June of a Turkish Archbishop by a 26 year-old Muslim who stabbed him eight times in the heart; when the cleric, still clinging to life ran outside for help, the assailant cut off his head, all the while yelling "Alahu Akbar."
Turks in Austria, claimed, Mr. Stadler to much applause, apparently from members of the opposition, are not treated the way archbishops are in Turkey.
He blamed Turkey for exporting their illiterates, who then became the wards of Austria, which was then berated for not integrating them efficiently enough – especially since their own leaders reject such integration and see it as an offense against their culture. Did Austria really need the kind of people who will bury alive a 16 year old girl for an alleged honor crime?
He criticizes those – meaning the ruling government coalition – who "romanticize tolerance," and puts them on notice (again to much applause) that not all Austrians approve of such nonsense.
So is Mr. Stadler the latest hero to be embraced by lovers of Israel?
Not so likely. Not if he is still associated with the folks to whom he used to be tied: the Society of St Pius X (SSPX). SSPX represents Traditionalist Catholics – the ones who are loyal to the Old Time Religion, before the Vatican started messing with the traditional liturgy (the Latin Mass) and popular theology (i.e. the innovations of Vatican II and Nostra Aetate, Rome's incredibly important peace treaty with the Jews). SSPX, you might recall, was very much in the news when the Pope moved to bring four renegade SSPX bishops back into the fold, only to discover that one of them was an unrepentant Holocaust denier.
For many years, SSPX hosted some of the most virulent anti-Semitism imaginable on their website. Public scrutiny apparently got them to move this material to a different site, accessible only by link. Last I tried, even the link was no longer working. The material has been saved, however, and researchers should have little trouble finding it. We can make do in the interim with the assessment of a Jesuit magazine (itself extremely hostile to Israel, in a manner that has been noted by friendly Catholics):
"The Mystery of the Jews," is still on their official American website, as of this morning (Saturday).

It includes these comments, which read less like a contemporary theological reflection on the Jewish faith and more like passages Mein Kampf. For the record, the article was written in 1997:

"It is public knowledge that the Jewish sector, relatively small compared to the Gentile sector which devotes itself to the creation of wealth, controls especially the financial power that is exercised through banks."

"Then these Jews, in the name of their Law, their Torah, and to serve the material interests of their nation and race, demanded the blood of Him who had been promised them as their blessing. They stirred up the Gentiles against Jesus. Using them to carry out their plans, they crucified the One who was to be raised up as a "sign of contradiction".
"Judaism is inimical to all nations in general, and in a special manner to Christian nations."

"Catholics are not to enter into commercial, social, nor political relations which are bound hypocritically to seek the ruin of Christendom. Jews must not live together with Christians because this is what their own Jewish laws ordain and also because their errors and material superiority have virulent consequences among other peoples."
The bottom line is that if you find anyone or any group unusually outspoken in their condemnation of another group – even a group you really don't like – think twice before warming up to them. Hate begets hate. Those prejudiced against one group of people rarely stop there. Bigots and haters are the most consistent practitioners of the "equal opportunity" ethic. They are free to hate everyone different from them. Even when their intolerance is not directed at everyone else, Jews usually manage to achieve pride of place on their hierarchy of the detested.
In the end, we are better served by supporting tolerance than intolerance.