A Note to Readers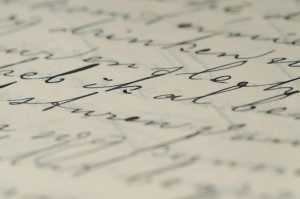 Dear Cross-Currents Reader,
In lieu of offering an essay this Friday, I'd like to take the opportunity now to let you know about some changes that will be taking place in the origin and distribution of my weekly offerings.
It has been 12 years since I began writing the weekly column that, in recent years, has been posted on Cross-Currents. It has been produced under the auspices of "Am Echad Resources" – a service of Am Echad, Agudath Israel's project to provide the larger Jewish world with Torah-informed material and current events commentary.
Unfortunately, budget cuts and attendant decisions at Agudath Israel have limited the scope of my duties for the organization. Although I remain Agudath Israel's media and public liaison and spokesperson, among the things I will no longer be doing on behalf of the Agudah will be my weekly column.
I will, however, still be producing it for a new publication, Ami Magazine, whose first issue is planned for November 24. Ami, a weekly that will offer a wide range of news, commentary and features for an observant Jewish readership, promises to be a good read for those across the breadth of the Orthodox spectrum and beyond. I have accepted an editorial role at the new venture and penning a weekly column in its pages will be part of my responsibilities.
Although I will continue to publish material in various venues that will reflect official Agudath Israel positions – and such writing will appear above my name and organizational title – my Ami columns will offer personal, not organizational, commentary, musings and occasional Torah thoughts.
Ami's chief editors have granted me permission to share the columns with Cross-Currents readers, which I am happy to do. The magazine will be published each Wednesday and I will share the previous week's column the following Monday. Thus, my first Ami column will be e-mailed on November 29. (Ami will publish its second issue on December 15, after which it will be published weekly.) I hope that you will consider subscribing to Ami, both to receive my column when it appears and to partake of the magazine's other worthy offerings. Subscription and other information is available at amimagazine.org or can be obtained by calling 718 534-8800.
Although I am not sharing a column this week, below are two items that might be of interest. One is a follow-up to last week's essay, a letter from someone who was moved by it to write the Forward; the second is a letter I wrote on behalf of Agudath Israel to the Wall St. Journal, responding to an opinion piece the paper ran last week entitled "Israel's Ultra-Orthodox Welfare Kings," which presented assertions that state-supported Torah study in the Jewish State is a "disaster," is "'diametrically opposed' to Jewish tradition" and has "harmed the quality of Jewish thought."
Best wishes,
AS
—————————————————–
To the Editor of The Forward,
I donated a kidney to someone I had not known at all. I am part of the Haredi community. I responded to an ad. Two other Haredim were ahead of me vying for the opportunity. I checked out the attitude of doctors, Rabbis and laymen, and I found – and continue to find – that the whole Haredi community supports and affirms such action with encouragement and with accolades.
Unfortunately, Dr. —– 's statement that, "the vast majority of gedolim … have refused to endorse halachic procedures to take organs from normal living people … to heal chronically ill patients", is either – and I'm sorry to be so blunt – a blatant lie, or else based on unresearched innuendo. It only serves to besmirch and denigrate the Haredi community en-mass. I know of Haredim who have given their kidneys to non-haredim and vice versa. Even Haredi Rabbis have donated kidneys!
I ask Dr. —– and those who read his letter, to re-evaluate their assessment of the Haredi community. I encourage you to look at www.kidneymitzvah.com for a more balanced view of the true story, from a Haredi herself. Maybe you, the reader, will end up also donating a kidney.
David Wiener
Spring Valley, N.Y.
—————————————————–
November 14, 2010
Editor, Wall St. Journal:
Leave aside the disturbing lacunae in "Israel's Ultra-Orthodox Welfare Kings" (Houses of Worship, Nov. 12) – like the facts that the wives of most of full-time Torah-students in Israel maintain paying jobs, or that studying Talmud and Jewish law is no less arduous or worthy than studying Greek literature or Roman law at Israeli universities, which are highly subsidized by Israeli tax dollars. One glaring misstatement of fact leaps from the page.
A full-time Torah study segment of the Jewish people is a "revolutionary idea" with "no precedent in pre-1948 history? The Talmud was written a good thousand-plus years before 1948 and it clearly refers to precisely such a population. In fact, it pointedly exempts its members in each city from paying taxes used to protect the locale. That is because, the Talmud explains, the devotion and study of the Torah-scholars is considered to provide Divine protection to their environs.
Many, of course, may deny the validity of such supernatural effects. But they might deign to allow Israeli voters their own opinions. And they might, further, ponder some rather unusual things about Israel's successes, military and otherwise, over the decades of its existence – many of which have elicited the word "miraculous" from observers not normally given to using the word.
Rabbi Avi Shafran
Director of Public Affairs
Agudath Israel of America