Can't Get No Traction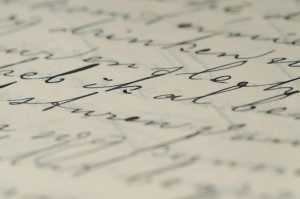 In my last post, I quoted the late director of the American Reform movement in Israel, David Forman, as stating that Reform's "inroads into Israeli society have been marginal at best." Back in 2005, the same gentleman estimated the number of dues-paying Reform Jews in Israel to be about 5,000, and, rest assured, there hasn't been a dramatic uptick since then. Indeed, Forman added that "while it is convenient for us to blame our unequal treatment by the government for our limited numbers . . . it is highly doubtful that if we were granted full rights tomorrow our membership would grow significantly." This, despite the millions that have been poured by American donors into building the biggest, most modern edifices for the heterodox movements and running the most sophisticated ad campaigns for religious pluralism that money can buy. So, why is that with all that, the heterodox have gained so little traction in Israel?
I believe I have at least one of the answers to that question, one that is well illustrated by the recent blowup over conversions. As much as religion and relations between the religious and secular communities are incendiary topics in Israel (although, it bears noting, not quite as much as they often appear to those of us on the outside looking in), Israelis of all stripes really do have bigger things to worry about.
Situated amongst numerous nations committed to its destruction, with implacable enemies armed to the teeth at their northern and southern borders, facing delegitimization and boycott the world over, and perhaps above all else, bracing for the looming Iranian nuclear threat, Israelis could be forgiven for placing their very survival ahead of whether to authorize the Kosel passion plays, replete with a "martyr" protagonist persecuted for something as innocuous, indeed noble, as wearing a talis. More: even when they do get around to deciding whether to permit women's services or heterodox conversions, Israelis will make those decisions, too, based on who really stands with them on issues of national security and basic survival.
People familiar with Israeli society know that one of the things its members detest most is being made a freier, which, roughly translated, means a naïve mark, a dupe. Agree with me or disagree honestly, they'll say, but don't ever try to take advantage of me.
Well then, when Reform and Conservative clergyfolk petition Knesset members and cabinet officers not to alienate the great masses of Diaspora Jews who are deeply committed to both their religion and to Israel, by passing legislation that doesn't actually affect them at all, but hurts their fe-e-e-lings because of what it implies about that staunch commitment of theirs, one can well imagine what those Israeli officials are thinking to themselves.
Smiling graciously all the while at their American heterodox petitioners, they know full well that barely 15% of American Jews have ever visited Israel even once (although perhaps that percentage has risen somewhat since the offers of free ten-day trips began), that in America "I'm Reform" simply means "I'm not religious," "I'm very Reform" means "I'm really, really secular" and "I'm Conservative" means I receive Social Security, and that the true number of Jews who know what their movement's religious theology is and actually live in a way that makes them distinguishable from their gentile neighbors is miniscule.
And when, the next day, those heterodox clergy are to be found alongside their colleagues in Rabbis for Human Rights, together with Israeli Arab traitors and far-left professors protesting and obstructing the IDF in Arab villages and at the security wall, those Israeli officials are sure to be taking mental notes about their heterodox "friends" and their concerns
Some Israelis may not read English that well, but they certainly keep abreast of developments that concern their embattled little country. They know it when the Reform movement issues a press release expressing its sadness over the loss of life on the Turkish terror flotilla or siding with the Obama administration in making some Ramat Shlomo apartments the linchpin of Middle East peace; they know heterodox clergy fill the ranks of J Street, Brit Tzedek v'Shalom, New Israel Fund and other subversive groups that seek to love Israel so dearly — to death, in fact; and they know that large majorities of non-Orthodox Jews, and the Democratic party to which they remain tenaciously wedded, approve of the very same Obama policies towards Israel that 95% of Israelis, from right to left, reject. Israelis know, and when the time comes, they remember.
And, finally, when the American heterodox show their true colors by implicitly or explicitly linking their support for Israel to progress on pluralism, well, the freier index in the average Israeli's mind must go off the charts. When United Synagogue head Steven Wernick grouses that "you can't ask me to go to the Hill, to the White House, and be an advocate for Israel against delegitimization from our enemies and then tell me in the same homeland that I'm advocating for that I don't matter . . .," Israelis are listening, and aren't likely amused.
We'll put aside the fact that just about the only American heterodox clergy who've been to the White House to talk about Israel were summoned there for photo-ops, sitting mutely like so many lap dogs as they're lectured on how "unbreakable" the American-Israeli relationship is – which this administration ought to know, considering how hard they've tried to break it. The more basic problem is that Wernick views his advocacy for Israel as a quid pro quo, a business arrangement in which he's "asked to advocate" to protect the lives of millions of fellow Jews in exchange for making him feel he "matters." Sorry, but that's called conditional love; it doesn't work in parenting and it doesn't work to win the sympathies of Israelis living in the shadow of the Teheran madmen.
With apologies for even mentioning Rav Aharon Kotler, zatzal, in the same context as the aforementioned religious functionary, when the Lakewood Rosh Yeshiva was once challenged by a secular Jewish official as to why he was expending so much effort to save a group of assimilated Jews trapped in Nazi Europe, his face reddened as he replied that he would go to the Pope himself if it would help to save the fingernail of another Jew. But that's not Wernick's way: he needs to be "asked," have his ego stroked and have his demands from afar capitulated to by Israeli policymakers.
The only thing that could possibly be more egregious would be if heterodox leaders were to take active steps to endanger Israel over its perceived slight to their movements. Lo and behold, that's precisely what they've done by inciting – there is no other word for it – numerous members of Congress to inject themselves into the conversion controversy, thereby undermining Israel's moral standing at the very moment it is under sustained assault everywhere else in the world.
Nor is this something new for these movements. A 1997 Forward article quoted Reform activist Ammiel Hirsch as stating on Israeli radio that his movement had asked members of Congress to intervene on its behalf in the conversion controversy then roiling the Knesset. Hirsch claimed, at first, to have been misquoted, but when confronted with the transcript of his remarks, conceded having made them, adding that "no American citizen should be ashamed to be politically active." Rabbi Moshe Sherer, z"l, put it best back then: "It is absolutely astounding that a movement representing itself as an exemplar of democracy and freedom should so flagrantly be attempting to undermine the democratic system of a foreign country." The heterodox movements did the same in 2005, when they succeeded in having a section on the denial of non-Orthodox religious rights in the U.S. State Department's annual report on the status of human rights in Israel.
In the final analysis, for all the tensions and conflict that may exist between different camps, Israelis across the spectrum know who it is that feel a shared destiny with them and act upon that feeling by living in the Land, visiting the Land, supporting the Land and never, ever doing anything to harm it, and they decide their loyalties accordingly.
On a deeper level, Israelis may also intuit that movements that for all their protestations of love and support for Israel, regard the Torah and the Divine grant of a Holy Land that it contains, as a fairy tale; that do not yearn and pray for a real-life, rather than allegorical, Messianic era replete with an in-gathering of the exiles and a restoration of the Temple and its service; and that, in keeping with current academic fashion, doubt or deny the historicity of much of Jewish history and our nation's ties to the Land in a way that, frankly, makes them hard to distinguish from the Muslim clerics who deny the same – these are not the Jews upon whom Israelis want to rely as the wolves circle about and the noose tightens. Israelis want in their corner those Jews who know clearly why they love and support Israel, and are circumspect about those whose love and support for Israel is emotionally conflicted and intellectually confused.
To conclude, something that Amnon Rubinstein, former Meretz member of Knesset and Education Minister, wrote in the Jerusalem Post in 2008, albeit in a different context, is worth reading:
Shortly after I began teaching at Columbia, I was taken aback to hear that Ahmedinijad had been invited to speak on campus. [T]hree kipot-wearing students . . . worked day and night to distribute posters and pamphlets [and] organized a demonstration in front of the hall . . . all without any outside help. . . . I spoke at the demonstration, where I discovered that almost all the participants present were local Orthodox Jewish students. The number of secular Israeli students could be counted on the fingers of one hand – with fingers to spare.
Inside the hall sat an Israeli student who applauded Ahmedinijad. . . . Later, I encountered other Israeli academicians at Columbia who added more fuel to the fire of hatred against Israel – all belonged to what is known as the radical left.
When the semester ended, my wife and I were invited to a Shabbat meal on Friday night prepared by the organizers of the demonstration. I am a professed and impassioned secular Jew. My Judaism is national and cultural. I believe that my approach is in no way inferior to the Orthodox or haredi one. . . . But if I had to choose between the kipa-wearing Jews at Columbia and the representatives of what is known in Israel as the radical left — I know where my heart is.
That is the entire story.