Top Ten Quotes About Madoff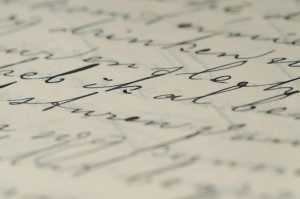 Well, not quite ten. So we'll start closer to the top. What follows are some comments from around the Jewish world that struck me as particularly powerful and telling. They are presented with very little or no comment. They are all in the hameivin yavin category.
Number 4 Quote
Pinchas Landau, writing in the Jerusalem Post (December 19), writes a devastating analysis of the seriousness of the scandal. He may get the reason for Orthodox culpability wrong (see the next quote for a more accurate depiction of Orthodox wrongdoing), but he does not mince words about the extent of the damage. His analysis is reminiscent of the words of R. Shamshon Raphael Hirsch regarding the 4-5 fold penalty for stealing sheep or cattle, owing to the damage inflicted on an entire economic enterprise (i.e. animals that graze without protection) that relies on community honesty to survive.
What is abundantly clear is that Bernie Madoff is a mass-murderer. We will never know the names of the people who are going to die because of him, but he has killed numerous would-be recipients of medical care, welfare support and just plain money to pay the bills with, from the host of charities and charitable people he has wiped out; killed them as sure as if he took a gun and shot them through the heart. The bullets have been fired and will hit their anonymous targets. Some will die, others "merely" suffer from sickness, pain, poverty and the rest – all due to Madoff…

Yet it goes much further than responsibility for misery and mass-murder. Madoff committed a crime against humanity, in the most fundamental sense of that overworked and abused term. Typically, in the context of the entire financial crisis, it is the gentiles who have identified this central issue, quicker and more clearly than the Jews, including – perhaps especially – the Orthodox rules-observant but mostly morally blind "religious" Jews.

See, for example, an article by David Callaway on the MarketWatch financial site called (www.marketwatch.com/ news/story/bernie-madoff). He put his finger on the reason why this is a crime perpetrated against every human being, of whatever race, creed or nationality: "Death of faith far more damaging than credit crisis" was his subhead, effectively summarizing what he had to say. Many people and organizations have lost money, but everyone, include people clean of any direct or indirect exposure to the scandal, feels stained and, yes, poorer as human beings, on discovering that a person could systematically lie to, cheat and rob his friends, neighbors, business and social partners and acquaintances, coreligionists, and just plain folks – in that order! – all the while maintaining a facade of bonhomie, "genius" and even integrity…

The financial system that grew up over 30 years has evaporated in the space of 18 months, taking with it not just the phoney money it spawned, but a far more basic requirement for economic activity, indeed for human existence: faith in people and the implicit assumption that what they say and do rests on a minimal moral base, in which doing deliberate harm to other people is unconscionable.
Number 3 Quote
Rabbi Shaul Robinson used his Shabbos morning derashah last week to focus on the lessons that the rest of us can learn – those who are neither money managers nor sitting on seven, eight, nine or ten figures of "discretionary" capital to invest. His honesty is astounding. I hope it will be infectious and take hold in communities to the right of Lincoln Square Synagogue. Although he addresses the Modern Orthodox community, much of what he says is relevant in altered form to people much further to the right.
Because lets be honest: If this scandal had affected the Chasidic community, if it was a Charedi Jew what would we have said ? Look at those people, what are there values, look at how much better than them we are.

But it didn't. it wasn't a Chasidic Jew from Brooklyn, it was Yeshiva University trustee from Manhattan. It was one of us. At least as near as makes no difference. – and so we must ask the same question – What's wrong with us?

And here is a sobering fact – it is we, the modern orthodox Jewish community that has been the most affected by these events. Over a billion dollars of money held by modern orthodox institutions, or by modern orthodox philanthropists has disappeared! [YA – It has since been argued that this number is far too low. Members of the Fifth Avenue Synagogue alone lost some two billion.] Has gone up in smoke…. No, the answer is that we have misused our wealth. We have seen our wealth as everything. We have judged ourselves and others by how much we have, how wealthy we are.

There is absolutely nothing wrong in working hard and making a living, indeed in becoming rich. But we have forgotten that there is more to life than wealth. And that the true worth of a human being is not what they are. And that when we try and keep up with the wealthy rather than living our own lives is when disaster strikes…Worse, we have said koche viotzem yadi asu et hachayil hazeh– our strength, our power has got us this. We have stopped believing that Hashem runs the world. We have thought that our wealth buys us security, immunity. The truth is it buys us nothing, because as Tanach and Chazal remind us over and over again it can be taken from us in an instant – and isn't that the truth.

Worse we have begun to construct a model of the successful Jew, started to build a type of orthodox Judaism that requires at the very least affluence but ideally serious wealth to fully be part of…We have communicated to a generation of kids that to be a doctor a lawyer, a professional, to say nothing of a teacher, a social worker, is to be a loser.

We have constructed in our minds a value system that says wealth is the most important thing.
Number 2 Quote
Maharal of Prague did not lose any money in this scandal. But, not surprisingly, he did scoop the rest of us regarding the nature of wealth. In free translation, here is a money quote from the second perek of Nesiv Ha-osher. [Thanks to my dear friend Rav Shaya Karlinsky, Rosh Yeshiva of Yeshiva Darche Noam for pointing out the passage.]
When is it so [that a blessing of either wisdom, strength, or wealth is the equivalent of all blessings]? – only when it is a gift from Heaven, and by force of the Torah. The strength and wealth that are of human manufacture are naught….By Torah is meant the protocol with which Hashem ordered the world, assigning wisdom to this person, strength to that, and wealth to another. Whatever accords with the order ordained by G-d has staying power. Whatever is outside of the Divinely dictated order, however, is an essential departure from the way things were meant to be, and has no permanence. This includes Man's acquisition of these blessings through his own devices, and not as a result of Hashem conferring them upon him…Moreover, when a person achieves them not through the Divinely imposed order of the way things were meant to be, they are the equivalent of an extra appendage. Anything more [i.e. an allusion to the laws of treifos, where an extra organ part is the equivalent of a missing organ part] is the same as something missing.
And now, the Number One quote on the Madoff scandal is from…
Rav Chaim Kanievsky, shlit"a. Actually, it predates the entire episode. I cannot vouch for the authenticity of the story, but paraphrasing Rabbi Wein, if it hasn't happened yet, it should have.
The story is that a rich person came to him for guidance/ a berachah/ solace after taking a major hit in the growing recession. "Rebbe – I lost a hundred million dollars!" He got no sympathy, but an icy stare. R. Chaim Kanievsky broke the silence. "There are people here with no food on the table, no parnasah, no way to pay the rent. Just what were you doing with a hundred million dollars before you lost it?"