Something For Everyone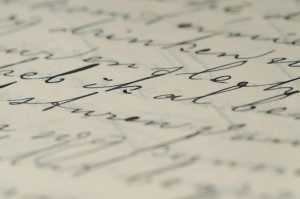 The ongoing debate on Cross-Currents is such a collection of apples and oranges, that we could start a whole blessed fruit store. Everyone is talking right past everyone else. [Disclaimer: I am personally friendly with each and every one of the antagonists in this debate. At least I was, till I published this.]
Rabbi Landesman stands criticized for accepting the media version of the Emanuel story. Maybe he did. Maybe. But the thrust of his essay did not stand or fall on what actually happened in Emanuel. It was that racism is rampant in the Torah community. I find it hard to believe that anyone could deny that.
(I am appalled that some have taken to argue that this is not so terrible, because we are no worse than others. I cannot find the composure to even address so shallow a defense. If something is wrong, we have to ferret it out of our lives no matter who else is guilty of the same. To me, this is elementary. I am likewise appalled by the argument that rejecting Sephardim is about maintaining standards, not about racism. Do people not recognize that racism, fundamentally, is about treating people not as individuals, but according to presupposed characteristics of their group, class or ethnicity? Sometimes, those characteristics do show up in the larger group. That is irrelevant. Treating the individual in front of you on the basis of those characteristics, rather than treating him as an individual, is exactly what racism is about. How many racists can you point to who say, "I have no reason to hate Blafoojas. I just enjoy hating them." Inevitably, the argument is, "We have to keep those Blafoojas away, because they: will dilute American culture; contribute disproportionate numbers of gang members; are lazy ingrates; are too rich; are too poor; are all Commies; are all Fascists; have bad breath, etc." I have heard too many stories, from people whose trustworthiness is certain to me, of children denied admission to frum schools in Israel because they were from families of Ba'alei teshuvah, suffered from various disabilities, had parents who were American, etc. In none of these cases did the school determine the particulars of the home. The argument for rejection was that the other parents assume that if the child came from a particular group, then he or she will likely convey dreaded deficiencies to the other children. I call that racism. For the record, I believe that the attitudes perpetuated by such prejudicial treatment are far worse than the subtle deficiencies that the schools are trying to avoid.)
Rabbi Menken stands accused of denying real cracks in the edifice of haredi Judaism. This is patently not true. He may at times try to explain them away (in manners that I sometimes agree with and sometimes do not), but he does not deny them. In this latest exchange, he rightly takes people to task for assuming the worst – without being in possession of the facts. Neither is he – which he readily admits, but that does not dilute his point. Too many of us instantly believe the worst, even when the news comes from the most suspect of sources and perspectives. The fact that he can construct a different way of understanding the events in Emanuel is a telling point, even if it will turn out not to be accurate. The point is that we should not be so quick to accept explanations when alternatives are available. We should defer conclusions until we can sort out the evidence. His more important charge – that there is real bias against haredim in the Israeli press and in the actions of the Supreme Court – is entirely valid and valuable.
So far, the way I see it, both Rabbis Landesman and Menken are correct, despite the mounting irritation in some of the exchange.
A few lines in the various attacks and counterattacks demand comment, however.
"We are not viewed with antipathy because of our failures; we are viewed with antipathy because of our successes." Rabbi Menken is undoubtedly correct. (It might be a good time to reread Noah Efron's Real Jews, published about eight years ago. It catalogued all the reasons that secular Israeli hated haredim. Nonetheless, the author – who did not let on that he was Orthodox himself – concluded that it all didn't add up. The antipathy towards haredim was out of proportion to the evils imputed to them.)
I think that Rabbi Landesman's point, however, deals not with antipathy, but deep-seated malaise in other circles, completely within the Torah camp. His essay resonated not only with the usual haredi-haters, but with many card-carrying haredim, who are disappointed, deflated or worse over problems that don't go away. It would be a major mistake to write off the cynical critics as haters of authentic Torah. To the contrary, I continuously meet up with people living haredi lives (American style), sending their kids to haredi institutions, and having benefited from the best haredi chinuch themselves, who nonetheless are bitter and crushed. Their love for Torah continues unabated. They are disappointed because of that love, not despite it. Knowing what Torah is supposed to do for people and communities, having spent time in the presence of gadlus when they were younger, they resent more than anything else the blemishes and stains on the reputation of HKBH and His Torah. Every chilul Hashem is a blemish; recurring ones are larger blemishes. The largest are the ones that are not accidental, but foreseeable and institutionalized in The System. If anyone will deny such institutionalized failures, including here and there the cover-up of abuse and a tolerance for some kinds of enonomic crimes, I will declare myself on Rabbi Landesman's side.
Regarding abuse, Rabbi Menken writes: "Well, you'd have to ask a therapist, but the empirical evidence is that it remains blessedly rare." I would love to see the empirical evidence. I do not believe it exists. As far as therapists, I actually did ask a number of frum therapists who deal with abuse, and their response was that they believe the incidence to be roughly equivalent to the general community.
Then there is that unfortunate choice of words in Rabbi Landesman's essay about "numerous apologists." It was unfortunate, because it left room for people to think they were directed against two of the most prolific professional apologists for haredim, both of whom are senior contributors to Cross-Currents, and both of whom are frequently and sometimes courageously critical of our community. I confirmed with Rabbi Landesman that he did not have Rabbis Rosenblum and Shafran in mind. I had no doubt about whom he meant. Nor do I have any doubt that there are indeed numerous apologists who refuse to admit to serious deficiencies in the community – at least not when the charge is made by people outside of it. If I had a dollar for everyone like that within ten blocks of my house, I would give up my job and go back to kollel.
One statement of Rabbi Menken's I find unnecessarily pessimistic. "If we actually imagine that the antipathy of the secular media is genuinely our fault, then hopelessness is the result. We will only work to dismantle Judaism." Au contraire. Torah is emes; it will survive our ponderings. Many people, however, will not survive triumphalism and denial. The press' rejection of anything to do with Torah Judaism is contemptible. But sheker ein lah raglayim/ falsehood has no leg to stand on. If something is not shown up to be false, it must have a bit of truth to sustain it. There is often what to complain about, if not to the point of antipathy. I am tired of listening to the despair of people hurt by entrenched problems in the way we treat parnassah, shidduchim, chinuch. I am tired of listening to the pain of parents whose kids went off because the life style was unnecessarily restrictive or narrow. I am tired of hearing from ba'alei teshuvah who feel betrayed, and in some cases have walked out. They were "sold" on Yiddishkeit with descriptions of a community of personal happiness, marital bliss, and intellectual openness – only to discover that some exaggeration had been involved. I am tired of hearing from young marrieds at the end of their kollel careers who now realize that they have no skills and no reasonable chance bederech hateva to support their families.
If we discuss these things, we will be working b'ezras Hashem, to secure Torah for the future, not to dismantle it. And despite the edge in some of the voices on this blog in the past week, I am proud to be part of a forum that does allow for the airing of divergent views, within a Torah framework, and even criticism from the outside.
I personally believe that showing such diversity is the beginning of any solution, rather than part of the problem.