Stairway To Peoplehood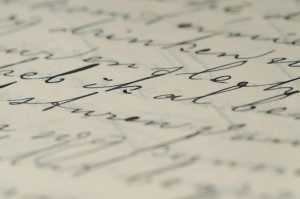 The Torah-portions publicly read in synagogues around the world over recent weeks have presented the life-narrative of the Jewish forefather Jacob (and that of his son Joseph, subsumed within it). Soon the portion will recount Jacob's death. Or his something.
For the Talmudic sage Rabbi Yochanan (Tractate Ta'anit, 5b) asserted that Jacob never really died, an assertion that moved others present to call attention to the Torah's words and ask "Was it then for naught that the eulogizers eulogized him, the embalmers embalmed him and the gravediggers buried him?"
Seemingly unperturbed, Rabbi Yochanan responded by invoking a verse in Jeremiah, 30: "And you, fear not, my servant Jacob, says G-d, and tremble not, Israel. For behold I am your savior from afar and [that of] your descendants from their land of captivity." The verse, explained Rabbi Yochanan, juxtaposes Jacob with his descendants. And so, the sage concluded, "just as those descendants are alive, so, too, must he be."
Rabbi Yochanan's proof seems as unconvincing as his contention is bewildering. And yet, there are in fact a number of indications in Jewish tradition that Jacob's death was not his demise, his embalming and burial notwithstanding. For one thing, the Torah does not actually say that Jacob died, at least not with the usual word for death (vayamat), but rather uses an unusual and somewhat vague one instead (vayig'va).
What is more, the concept that Jewish tradition associates with the third of the forefathers (Abraham is associated with chessed, or kindness; and Isaac with din, or justice) is emet, or "truth". Maimonides, albeit in a different context (Hilchot Yesodei HaTorah 1:3-4), explains emet as meaning, in essence, "permanence". One might even, perhaps, perceive the idea in the very word itself, as a contraction of ei (in Aramaic, "not") and the word meit, or "dead". Thus again, Jacob seems associated with transcending death.
The most obvious approach to Jacob's "deathlessness" may well be the most meaningful.
Whereas Abraham and Sarah, and Isaac and Rivka, bore children who proved unworthy of being parts of the Jewish people, only Jacob (with the matriarchs Rachel, Leah, Bilha and Zilpah) merited seeing all of his offspring become the progenitors of the nation.
Which fact is reflected in the new name given Jacob –Israel – the name of the Jewish nation qua nation.
Thus, in a very real way, Jacob never really died; he metamorphosed, rather, into Israel, into the Jewish people. Jacob the individual may have passed on, and was duly eulogized and buried. But the new identity he assumed before his death – his transmutation into Israel – lives on in his descendants.
The approach is well borne out by Rabbi Yochanan's exegesis. For the proof that Jacob remains alive lies in an implied comparison between the man and his progeny. It is thus much more than a comparison; it is an identification. Jacob is the Jewish people; and that is why he is deathless.
That Jacob would sire the first entirely Jewish family was heralded in his famous dream. There too, as in Jeremiah, Jacob is juxtaposed with his descendants. "To you shall I give [the Holy Land], and to your children." And: "All the families of the earth will be blessed through you, and through your children."
And then there is the stone on which he rested his head that night, and that he made a monument to the revelation he received. According to the Midrash, it had originally been many stones, which fused into one, a likely metaphor for the unity of family he would achieve, which had eluded the earlier Jewish forefathers. Rashi even comments elsewhere (Genesis, 49:24) that the Hebrew word for "stone" (even) itself is a contraction of the words for "father" (av) and "son" (ben).
Beginning with Jacob, simply being born into the Jewish people assures Jewish status. Sincere converts, of course, can always join the Jewish people, but from Jacob's time on, Jewishness is bestowed by genealogy (and at least once the Torah is given, matrilineally).
Which might make our forefather's dream-imagery particularly poignant, providing a tantalizing hint to Jacob's specialness as the father of exclusively "Israel" progeny. For he dreamed of a connection between heaven and earth – in the form of a sulam, or "ladder".
"Sulam" occurs only this once in the Torah, and its etymology is unclear. But an Arabic cognate of the word, according to linguists, refers to steps ascending a mountain. The easiest way to ascend a mountain is a spiral path. That fact, and the possibly related Aramaic word "mesalsel" – to twist into curls – might lead one to imagine Jacob's ladder as something akin to a spiral staircase.
It might be overreaching to even think the thought, but it's intriguing: Would not such a structure – a double helix – in Jacob's dream be fitting?
© 2009 AM ECHAD RESOURCES

[Rabbi Shafran is director of public affairs for Agudath Israel of America.]

All Am Echad Resources essays are offered without charge for personal use and sharing, and for publication with permission, provided the above copyright notice is appended.