An Interesting Exchange About Obama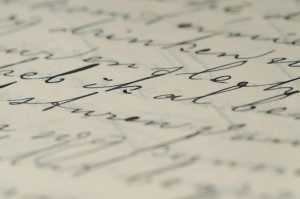 by Rabbi Elchonon Oberstein
Last year I wrote about Obama on Cross-Currents . I recently received an email from a friend, who wants me to publicly repudiate everything I wrote and admit that I was wrong. I am not as scared as some that Obama is selling Israel down the river. I do think he is pressuring Israel more strongly than Bush Jr. ,but so did other Presidents and Israel is still around. I share this with the lively experts of Cross- Currents. On matters such as these, we truly live up to the phrase in the Hagada "Kulanu chachamim,Kulanu nevonim…" (We are all wise, we are all insightful) What do you think?
---
Dear Rabbi,
Another day, another indication that your Messiah's "strong support" of Israel isn't quite what you were hoping for. To be quite honest, I find your silence on this matter quite disturbing and wholly inappropriate. You predicted last year that Obama would be a strong supporter of Israel. You had nothing, absolutely nothing to base it on and no evidence to back it up; now that the opposite seems clearer and clearer every day, all you can say is, "The jury is still out".
It's not right, it's not intellectually honest and I'm sorry to say, it's a little arrogant. A heartfelt apology is in order.
---
My response:
Since you asked, I will answer, but I make no claim to correctness. There have been numerous American governments which have opposed settler activity. The Bush — Baker administration was very vigorous in its efforts and Israel is still around and has built many more settlements. The previous Israeli government was for a two state solution. It is not anti-Israel for the US to have the same position as Kadima and Labor.
In reality, there is no possibility of a two state solution at this time, because the Arabs are too inept. They could have had a state a long time ago if they knew how to play the game, but they can't say the right words and be on good behavior long enough. I do not see that changing, as it is part of their mentality.
There are crucial issues that require more cooperation between the US and the rest of the world, and it is in Israel's interests that the US have better relationships with countries that surround Israel.
Sometimes, one says something but doesn't actually do it and that has been true of all sides in this saga for many years. As one Israeli politician said, " I know I promised, but I didn't promise to keep my promise" (Levi Eshkol).
So, don't sit Shiva for Israel. There is a lot going on under the radar and the security relationship has never been stronger. Israel is most probably sharing information and trading with Saudi Arabia and other Arab countries and a lot of what you hear if for the Arab Street. Israel is very strong and feared by its neighbors. It is not on the verge of destruction.
I find the loyalty of some of my colleagues to the Rush Limbaugh wing of the Republican Party ironic. We have to do what is in our long term interests. Being opposed to everything the President does and constantly looking for enemies is a sign of our insecurity and doesn't help us influence policy.
Netanyahu will work out something where he says something but doesn't do it and everybody will know that and not care. Meanwhile, we need a good President to save our country in this time of great peril on all sides, and I certainly hope that Obama is a good President, for the sake of humanity.
The main point is that the One Above runs the world.
P.S. There has been much parsing of the President's lengthy speech in Cairo. If we had written it, we would not have said it exactly that way. He chose to emphasize the truth of the Holocaust in a region where denial is wide spread. He tried to move away from rehashing conflicting claims and move on to a new beginning. I do not think that there is anything sinister in the omission of Israel's historic claim to Eretz Yisrael or his comparison of black slavery to Palestinian suffering. Keep in mind that every word was sifted and weighed by his advisors. I am not aware of all of the calculations involved.
Is Obama bad for Israel? The people who opposed him from day one certainly think so. I think that he is trying to capitalize on his tremendous charisma and world wide support to move along a process that, in his mind and by his own statements, it is not in the long term interests of Israel or of the civilized world to allow this to fester forever.
The simple truth is that the parameters of the final settlement are well known by all parties. The majority of the Israeli people would gladly agree to these parameters if they believed that it would result in real peace. What has held this up for many years is not Israeli willingness to make" painful concessions," but the inability of the Arabs to get their act together. What leads anyone to believe that the Arabs are able to change?
In the meantime, the United States of America is Israel's one true friend among the nations of the world and President Obama has clearly enunciated his strong commitment that compromises must be"two-sided".
This week's shooting at the U.S. Holocaust Memorial Museum demonstrates that Holocaust Denial is a pernicious pestilence. It makes it even more meaningful that our President stood before the Arab world and denounced those who would deny the Shoah. His words at Buchenwald were from the heart and deeply moving. This is a good man and he is our friend.
Rabbi Elchonon Oberstein lives in Baltimore and admits to being a Democrat. The only native of Montgomery, Alabama to ever become a rabbi, he admires such Presidents as Harry Truman and Lyndon Johnson.
Comments to this contribution are shared with those to "Unpleasantly Right" by Rabbi Yaakov Menken, providing an opposing perspective.