Incident at Durban II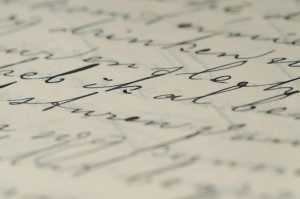 You won't read about this in conventional media.
My dear colleague, Rabbi Abraham Cooper, was one of three senior officials of the Simon Wiesenthal Center to attend last week's "Durban II" United Nations conference on racism in Geneva. Once again, an event many years in the making, and that could have addressed the real needs of millions of people suffering and dying around the globe, was sabotaged by hatred of Israel. Any chance to get groups from all over the world to work together was torpedoed by Ahmadinejad's tirade against the United States, Israel, and Jews. The conference never recovered from the circus on its first day. Delegates decamped a few days later hailing the accomplishment of a single document that spoke of the rights of individuals. The number of people subject to torture in North Korea, beheading in Iran and Saudi Arabia, terrorism in Southeast Asia, and programmed starvation in Africa has not, however, declined since last week. This itself is a human tragedy.
While it lasted, NGO's tried to salvage the opportunity, with so many representatives of governments and civil society gathered in one location. At one meeting, the Wiesenthal Center joined with two (non-Jewish) groups to focus on racism in Iran. The entourage that had accompanied Ahmadinejad numbered about 130; thirty of them decided to attend the session.
One of them, a diplomat permanently assigned to Geneva, sat politely with the rest, but was quick to rise in the Q&A. "Why are you picking on Iran?" It was certainly a legitimate question, that could have been answered in many ways. Rabbi Cooper went for one that was short and devastating. "How about starting with the Baha'i?" pointing to the Muslim splinter group that suffers from enormous persecution.
The diplomat responded. "The Baha'i are known spies for the Zionist entity!" Rabbi Cooper moved in for the kill. "Do you mean to tell us that Israel has three hundred thousand spies operating in your country?" The diplomat left – not apparently as a sign of disrespect, but to get orders from highers-up, because he did return later.
This may have left his colleagues who stayed behind without an apparent group leader, which may have made the next episode possible. Dr Charles Small of the Yale Initiative for the Study of Anti-Semitism proposed that, with a short period remaining of Holocaust Remembrance Day, people rise to observe a minute of silence. The victims of mankind's worst example of genocide should be remembered.
Everyone rose – including the thirty Iranians. Perhaps they were simply blindsided by the request, and followed the lead of everyone else. Perhaps, not having other instructions, they believed that failing to rise was more problematic for them than coming to their feet and joining everyone else in attendance.
So the entire session, including the delegates of the Islamic Republic of Iran, memorialized the kedoshim of the Shoah. Everyone, that is, with the exception of one gentleman who refused to rise, and sat through the brief ceremony. He had a beard, and wore a black hat, and long black clothes. He spoke Yiddish, not Farsi. His hatred of Zionism/ Israel had led him this far – to refuse to acknowledge with the others the gravity of the Holocaust.
You won't read about this in conventional media – and it doesn't belong there. For a smaller group of readers, the incident adds another twinge of pain to a painful week. Perhaps it also helps remind us of the dangers of getting so caught up in our own ideas and defending them, that they can redefine our view of everyone and everything, perverting the ideas that should be safeguarded as most dear. Rarely is any evil we observe limited to the egregious evildoers. Most of us, psychologists tell us, have tendencies towards things we wouldn't want to think about. We have just learned how to carefully suppress, channel, or control them. The tendency towards extremism is likely one of those evils that exists in many of us. Neturei Karta is just one example of what happens when it gets out of hand.