Some questions in search of answers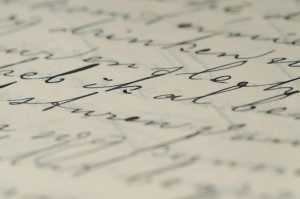 As I write, it is two days before the Israeli elections. Prior to previous elections, my Har Nof neighborhood has always been festooned with election posters hanging from balconies. I have not seen a single one this time. Nor have I received the usual call from the "Gimmel" campaign headquarters asking me how I think my neighbors will vote, and whom should be reminded to go to the polls. The only campaign literature to reach my mailbox was that of right-wing National Union party. In short, the apathy among both chareidi voters and activists is almost total.
Virtually every election poll shows United Torah Judaism declining from 6 seats to 5, despite the tens of thousands of potential chareidi voters who have reached the voting age since the last elections. Though polls have consistently underestimated the number of seats for United Torah Judaism in the past, there are indications this year that the polls might be on target. (By the time this piece appears, we will know for sure.) Last week's Mishpacha quoted United Torah Judaism activists as expressing the hope that the natural population growth will overcome the abstention or vote for other parties of "those who are disappointed." That itself suggests that the concerns go beyond the dismal polls.
And even if UTJ manages to hold onto six seats, this should hardly be cause for celebration. The chareidi community in the past has always been characterized by much higher rates of voter turnout than the secular public. And it is a community that is rapidly growing. Mayors in the chareidi towns like Beitar and Kiryat Sefer have to provide fifty or more new classrooms a year, just to keep up with the exploding population. In those circumstances, one would expect UTJ to add a seat every electoral cycle, certainly every two.
The question that begs to be asked is: Why is the opposite happening? Certainly it cannot be that the situation of the chareidi public is so rosy that it has no need to concern itself with strong chareidi representation in the Knesset. Just the opposite. Rarely has the future held so many perils in store. Nor can it be that some other party is perceived as equally capable of representing the interests of the chareidi public or Torah institutions. No major party is making promises to the chareidi public, and both Kadima and Yisrael Beiteinu are making plenty of menacing sounds.
Elections are a feedback mechanism, just like the free market. Consumers express their dissatisfaction with a particular product by purchasing other brands or refraining from purchasing at all. And similarly with voters, they either vote for another party or stay at home. And then it is left to those who are trying to sell a particular brand, whether rice cakes or a political party, to figure out why there has been a drop-off in sales.
Producers attempt to create brand identification among consumers. Most chareidi voters, it would seem, feel little identification with United Torah Judaism. Voting Gimmel is something that they are expected to do every few years or so, but in between elections they have nothing to do with the political party. No one asks them for their opinions? No one takes polls of their major concerns? They do not participate in primaries to determine whom they think would best represent them in the Knesset or local municipalities.
Rotation agreements, which the late Rabbi Avraham Ravitz, once referred to as "naval sh'lo be'reshus haTorah," convey the message that competence and expertise do not matter. How well a particular mayor or representative serves his constituents is irrelevant, and those constituents' interests are of no concern. The party is the province of a few askanim, and the rest of the chareidi public is consigned to the role of voters. And no more.
It was not always thus with Agudath Israel. Agudath Israel was founded as a movement, not just a political party, and it still is in America. There Agudath Israel sponsors conventions and dinners, which draw hundreds of participants, runs conferences, supports legislative lobbying operations in many states with large Jewish populations, and provides many opportunities for baalebatim to get involved in Klal activities.
That was once the case in Israel too. The early Zeirei Agudath Israel, for instance, was a movement calling upon the energies of hundreds of activists. Those activists built youth villages, sponsored drop-in centers for religious soldiers, absorbed new immigrants. It was, in short, much more than a political party.
There is a second problem with coming to voters every two or three years and telling them that it is their duty as chareidim to vote for United Torah Judaism. And that is: They are receiving an opposite message much of the time — a message that "You are not really chareidim. Atem lo mi'shelanu." If children from English-speaking homes, for instance, cannot get their children into Bais Yaakov seminaries in one Jerusalem neighborhood, or the children of Chevron graduates are considered too "modern" in some other city, can we really be surprised if they are not eager to do their duty.
In recent years, we have witnessed the creation in a number of localities of splinter parties of those who identify themselves as chareidim. And in most of these cases, the major impetus for the creation of the new party was a sense of being rejected or treated as second class members of the community.
But one concern stands out above all others in connection to the declining fortunes of United Torah Judaism. No principle is more central to chareidi education than that of fealty to gedolei Torah. Loyalty to the gedolim remains as strong as ever today. That means, however, that if calls issued in the name of the gedolim are no longer as effective as in the past, then it must be that there is a perception among many that major decisions concerning the elections – e.g., whether to run as one party or two, who should be on the list – were not made in the way that the chareidi public has been educated to expect – i.e., with the gedolim sitting together and various askanim present only to the extent that they were needed to provide relevant information.
Hopefully, that perception, to the extent it exists, is completely wrong, but the fact that it exists at all, threatens much more than the success or failure of UTJ in these elections.
Rabbi Uri Maklev said last week that the issues facing the chareidi public are of such import that we cannot afford to waste one Knesset in acts of revenge for past wrongs. About that he is surely right. But if there is nevertheless an appreciable decline in UTJ's strength in the Knesset, we cannot afford to waste the clear message that it is time to figure out why and correct what must be corrected.
This article appeared in the Yated Ne'eman on Wednesday, 12 February, 2009