Pictures From the Home Front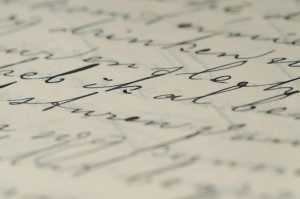 Unless you are living under a rock, you realize by now that we are at war. It is not they who are at war – a much beloved they to be sure – but we. In the new asymmetrical warfare, all Jews are targets. Whatever your political leanings, whatever your take on how this came about, it is incontrovertible that in recent years tens of millions (if not hundreds) have been taught, urged, cajoled to believe that their religion demands the eradication of Jews, and that any partial success in meeting that goal will be instantly rewarded by the richness of Heaven.
Here are two unrelated images and vignettes from the home front, nine thousand miles from Gaza, but a front nonetheless in the latest hot-ammunition battle to destroy the Jewish people.
The Consulate
I always feel guilty in times of war for not being closer, for not being in uniform myself. Half to assuage those feelings of guilt, I try to involve myself in the war that is actually fought here – the important battle for public opinion and support. While I have a visceral distaste for all meetings, especially large ones, I felt that I had to respond to the email calling on all rabbis to come to an emergency gathering at the Consulate. I expected to find myself in a room full of non-Orthodox rabbis, together with a single handful of some of the more public-minded Orthodox pulpit rabbis.
It didn't turn out that way. When Yaakov Dayan, the Consul General, walked into the room, he faced about fifty people. Of those, about 44 were visibly haredi. Beards, black suits, black hats. Yeshivish, Persians, Chabad. All varieties. (Well, almost all.) OK, the absence of the non-Orthodox could be explained. The Reform rabbis were in Palm Springs, at some sort of convention. I still don't know where the Conservative ones were; perhaps they also had some sort of gathering out of the city. This is the time for such gatherings in Southern California.
At least I hope that there was a good reason. In recent years, it has become clearer that the diminished ardor of American non-Orthodox Jews for the Jewish State has tied the hands of even ardently pro-Israel rabbis, who don't wish to ruffle the feathers of the JStreet and Americans for Peace Now types, who are cool to shows of enthusiastic support for a government they cannot believe in.
In times of war, even those in the Orthodox world who are cool to Israel's government on theological grounds tend to rally around the cause, if not the flag. If my memory serves me correctly, even in previous wars it would have been unlikely to get a large mincha minyan together after an official consular briefing. Perhaps many in our community have begun to realize that the loyalists to the cause of a Jewish state have suffered greatly through attrition, and that we are going to have to take up much more of the slack. (My personal position is far less hesitant about full cooperation and active support of the government. We are no longer in a pitched battle with Secular Zionism for the hearts and minds of our young people. We should move on, and find a modus vivendi that allows us to use all our talents and resources – in addition to our all-important contribution of spiritual gifts like davening and learning – in the ongoing battle for our Land. More on that some other time.)
I initially felt bad for Yaaky, facing a very different audience than he expected, but he quickly sensed the power of the meeting. He was looking for an army of contributors to the PR war, and realized that it was within reach. Indeed, after listening to his pitch, the audience contributed practical suggestions. When R. Avrohom Union, the yoshev rosh of the RCC offered that one email from the Rabbinical Council of California (RCC) puts material in the hands of scores of rabbis and through them to hundreds and hundreds of active congregants, Yaaky could sense that he was looking at a new mother lode of potential activists. We spoke about some of the smaller fronts where the effort so far was inadequate or uncoordinated – monitoring and responding to popular blogs, talk shows, and the smaller newspapers that are read by more Americans than the large ones. We talked about every rabbi finding one or two mispallelim who have the urge and the talent to write and speak up, and asking them to identify a few more like them. If every shul within the RCC orbit found four or five people, we would have a huge group. We spoke of getting a smaller group of people together for a meeting that would inventory the media that needed attention, so that people could be assigned in a systematic way that would leave all important places covered.
If we won't do this work, it is not so clear to me than anyone else will. On the Palestinian side, it is abundantly clear that they have all bases covered.
Chairman Mao Aids the Effort
Not by choice, of course.
I sit sometimes on the RCC's geirus beis din. Even outside of that role, my own brand of kiruv activity puts me in contact with some interesting people, including quite a few non-Jews who express an interest in converting. I do a pretty good job, I think, in the initial phase of trying to talk them out of it. I don't treat it as some ceremonial service, but talk up a good case for becoming a righteous gentile.
On the way back from the Consulate, I wound up on the phone with a woman who has been a frequent Shabbos guest. She arrived from China only a very few years ago. Until about two years ago, she had never heard of G-d. She had spend decades providing herself with the skills, and positioning herself with the ability to get out of China and make it to the US.
Once here, she somehow met some Jewish women in Manhattan, who decided to teach her about Judaism. They urged her to visit a synagogue, and gave her the address of Temple Emmanuel, a high temple of classic Reform. Armed with the address, she set out by foot, and found herself in front of a religious-looking building which she entered, and where she was received warmly.
She had walked into the wrong building. In the Orthodox shul she entered, she was given some home hospitality, and quickly directed to a kiruv minyan. After months there, business took her to California where she was referred to me. Besides some Shabbos visits to my home, we had some long conversations. Driving back from the Consulate, my head filled with the precariousness of Jewish survival, I couldn't resist resuming a past conversation, in what I proudly thought was an underhanded manner.
I asked her what she thought about the war, and she responded that it was hard to figure out why so many people would deny Israel the right to defend herself. Triumphantly, I launched into a monologue about the ubiquitous and inexplicable nature of hatred of Jews. I pointed out to her that what she was witnessing would make her an object of disgust to hundreds of millions of people, and more recently, a moving target to some shahid-wanabe. If there ever was a time in history not to become Jewish, now was that time.
In my mind, I was fulfilling the Gemara's instruction to speak to the conversion candidate about the calamitous state of the Jewish people. She, however, was reading my mind. She figured on the reason I had asked; she asked if she could take a few minutes to give a long response to a question I had asked her months before. She obviously liked the life-style of the observant Jew. You can't become Jewish out of convenience, I had argued. You have to be convinced that its principles and beliefs are true. How could she assure herself that she understood Judaism and believed in it, not just liked its furnishing life with meaning and purpose? Perhaps she told herself that she also believed, simply because it was now more convenient.
She now was ready to give her answer.
"When I was a child, the Great Cultural Revolution took over the country. My father had owned a small business before the Communist Revolution, but that ended with the introduction of communism. The Great Cultural Revolution had a voracious appetite for victims. My father was accused of being a capitalist, of acting illegally. The charges were completely false. Like so many others, he was stood on a stage in front of hundreds of people. He was accused. He was mocked. He was beaten. All they wanted was his admission, and a declaration of contrition.
"He wouldn't do it. It would have been much easier, much more convenient. He said that it was against his principles to admit to something he did not do.
"So you see, I was taught to stand by principles, whether convenient or not. If Judaism is true – and I now know that it is – I will stand by it, even if the rest of the world wants to kill me for it."
Maybe I'll go easier on her in the future.