FULL DISCLOSURE: Reflections on Barack Obama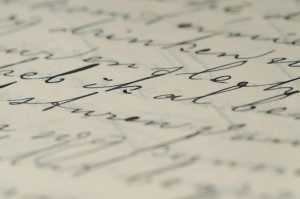 Guest column by Chava Willig Levy
Full disclosure: I believe that God guides history. The improbable, meteoric rise of Barack Obama offers a case in point.
The facts are common knowledge: In 2000, Obama was a virtual unknown. He had to scrape together the airfare to attend that year's Democratic National Convention, to which he had not been invited. Three months later, he was trounced in his run for an Illinois congressional seat. But in 2004, not yet a United States senator, he was the Democratic National Convention's keynote speaker, an honor usually reserved for political icons; he became an overnight sensation. Just two years after he became Illinois's junior senator, he announced his candidacy for president of the United States.
But here are some less well-known facts:
• Obama's 2004 victory might never have occurred were it not for an unprecedented financing loophole. Because his opponent in the Democratic primary had financed his campaign with over $28 million of his own money, Obama was permitted to accept as much as $12,000 from each donor, or six times the limit at that time.
• Obama's opponents for that coveted Senate seat evaporated at every turn like morning dew. As a 2004 New York Times editorial put it:
It's been looking a little too easy lately for Barack Obama, the Democrat running for United States Senate in Illinois against whom? Let's see. It's a little complicated. The race has been a little like the football scene in a Marx Brothers movie, with the candidate sprinting past a squad of defenders who look mean and beefy but end up slipping, sliding, colliding and falling all over themselves.
Even Obama acknowledges his "spooky good fortune."
It certainly looks as if God is guiding Mr. Obama straight to the White House. But if God is guiding his history, and ours, aren't we mere spectators forced to watch passively — some might say helplessly — as it unfolds? Several of my coreligionists think so, fatalistically pointing to the fact that the secular date of Obama's breakthrough keynote address at the 2004 Democratic National Convention — July 27 — coincided with Tisha B'Av, a fast day commemorating the many seismic tragedies that have befallen the Jewish people.
I can understand their prediction of impending doom. Reasons abound:
• Barack Obama or, as New York Times columnist David Brooks has called him, "Fast Eddie Obama":
He speaks so calmly and polysyllabically that people fail to appreciate the Machiavellian ambition inside. But he's been giving us an education, for anybody who cares to pay attention. Just try to imagine Mister Rogers playing the agent Ari in Entourage and it all falls into place.
• He has inveigled his way into the hearts of diametrically opposed constituents. According to New York Times reporters Jo Becker and Christopher Drew, here's how he did it:
He moved from his leftist Hyde Park base to more centrist circles; he forged early alliances with the good-government reform crowd only to be embraced later by the city's all-powerful Democratic bosses; he railed against pork-barrel politics but engaged in it when needed; and he empathized with the views of his Palestinian friends before adroitly courting the city's politically potent Jewish community.
His chameleon-like charisma reminds me of my favorite scene from Fiddler on the Roof. In it, Tevye and his friends are immersed in a debate. One villager expresses an opinion; Tevye, nodding, says, "He's right." "That's nonsense," another man retorts and refutes his friend's idea. Tevye, nodding, says, "He's right." "He's right and he's right?" interrupts a third man. "How can they both be right?" "You know," says Tevye, "you're also right!" Back in 1966, I laughed uproariously at this bizarre interchange. But Obama's run for the White House has given it an ominous overtone. For when a Broadway musical makes all characters — even those with opposite opinions — right, it is amusing. When a politician does the same thing, it's no laughing matter.
• He is admired by untold numbers of American Jews, as well as millions of people who call for the destruction of not only Israel but of world Jewry as well.
• He is guilty of politically motivated flip-flopping to woo Jewish voters. Hours after securing the Democratic nomination, when the cameras were rolling, when the reporters were taking notes, when influential Jews were listening with rapt attention, Obama addressed the American Israel Public Affairs Committee (AIPAC) annual policy conference and declared, to thunderous applause, "Now, let me be clear: Israel's security is sacrosanct. It is nonnegotiable… And Jerusalem will remain the capital of Israel, and it must remain undivided." Hours later, he issued a retraction, subsequently calling "undivided" a "poorly chosen" word.
• He favors talks — without preconditions — with Iran's president Mahmoud Ahmadinejad who, in the words of Washington Post columnist Charles Krauthammer, is a "Holocaust-denying, virulently anti-Semitic, aspiring genocidist," the Hitler of our era.
• Hours after visiting Sderot, hours after a Palestinian terrorist wreaked havoc outside the Jerusalem hotel where Obama would be staying, the senator spoke to an adoring throng in Berlin, proclaiming, "We must defeat terror…in Madrid and Amman; in London and Bali; in Washington and New York." To glaringly omit cities in the country that has suffered the greatest number of terrorist casualties per capita in the world is hypocrisy and political expediency of the lowest order.
Full disclosure: With pundits predicting a landslide victory for Obama, I feel pessimistic not infrequently — but never permanently. Here's why: God may guide history, but He does so without full disclosure. Part of what the Almighty hides from us is how we, in tandem with Him, can guide history too. The question isn't: What does God want? The question is: What does God want of us?
Esther, heroine of the holiday of Purim, guides us to our answer. We just need to examine a pivotal point in the book that bears her name.
In Chapter 4, things are looking pretty dismal for her fellow Jews. It looks as if the smooth-talking Haman, whose ambitions have been fulfilled at every turn, who has been blessed with "spooky good fortune," is destined to succeed. It looks as if God is guiding his history so that he will have his way. But Mordechai knows that, at this juncture, fatalism would be fatal. He beseeches Esther to intervene, to help halt history in its tracks. And when she demurs, Mordechai upbraids her (Esther 4:14): "Who knows whether it was for just such an opportunity as this that you attained your royal position?"
In the absence of full disclosure, Esther has to resist her temptation to follow protocol, to be politically correct. But she accedes to Mordechai's demand only after he agrees to accede to hers (Esther 4:16): "Go and gather all the Jews in Shushan, and fast on my behalf for the three days…My maidens and I will also fast."
We have no Esther today. But over 2,400 years after she left the world's stage, her example remains. We must emulate her two-pronged strategy: politics and prayer.
Full disclosure: Come Election Day, I will not be voting for Barack Obama, a man who sold out on full disclosure long ago. Furthermore, whatever the election's outcome, I will watch the White House vigilantly, lifting my pen and voice whenever necessary to help safeguard the welfare and security of Americans and Jews worldwide. And finally, I will remember that God rules the rulers. He is the King of all kings, and no one rises to or falls from power unless He wills it.
Chava Willig Levy is a New York-based writer, editor and lecturer who zips around in a motorized wheelchair and communicates about the quality and meaning of life. She can be reached via her web site: www.chavawilliglevy.com.