Supreme Court: "Blatant" Bias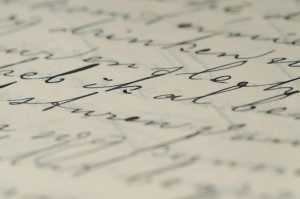 From Arutz-7: The Regavim Association has issued a report showing that the Supreme Court gives blatant preferential treatment to left-wing associations.
Regavim, The Association for the Preservation of State Lands, conducted a four-year review of lawsuits brought by various groups, and how those groups were treated in the "pre-ruling" stages, "when the legal merits of the various cases are not yet known."
The report shows the Chief Justice Dorit Beinisch, in particular, is biased towards the left wing.

The preferential treatment towards lawsuits brought by the left wing is manifest in the following areas: Rushed proceedings, Beinisch's participation on the judicial panel, the issuance of restraining orders against the State, intervention in government decisions, and especially the final rulings…

Regavim explains that its report concentrated on the procedural matters of a given suit, which take place before its merits are considered. "At this stage," the report's author, Betzalel Smutrich, explains, "the decisions reflect the judges' basic positions and biases, if any, towards the matter. This is why the tremendous differences between the right-wing and left-wing petitions, as we show in the report, cannot be attributed to scholarly legal hairsplitting."

"The facts described in the report clearly indicate a consistent and conscious policy that is based on political outlooks," Smutrich says, "and it is led unequivocally by Chief Justice Dorit Beinisch."…

"The public cannot be expected to place its trust in its judges under such circumstance," he concluded.
Given that the Supreme Court is largely self-selecting, and in its bias simply follows the model of judicial activism of previous Chief Justice Aharon Barak (rightly described during Elena Kagan's Senate confirmation hearings as the "Most liberal activist judge in the world"), Israel's "alternate government" by judicial fiat is unlikely to end any time soon.