Hekhsher Tzedek is Not the Way to Go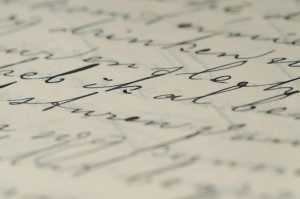 What does it take to get two very opinionated writers to drop their differences and collaborate on a hot topic?
A shared feeling that the topic is too important to go without comment. That is what led to a
recent op-ed in The Forward on Hekhsher Tzedek, the plan to introduce a second tier of hashgacha on food products that would assure compliance with ethical standards.
Rabbi Michael Broyde and I have written together before, more often than not on relatively innocuous issues of interest in the legal community. Our awareness that we come from somewhat different hashkafic universes and often hang out with some very different people has not diminished our friendship in the slightest. Neither has our frequent disagreeing on important matters. When we find that we do agree on more controversial topics, we sense that it might be important to broadcast far and wide that people from different points on the continuum of Orthodoxy nonetheless see some real danger ahead.
Anyone who took notice of our collaboration last week probably figured that out for him or herself. It was probably even easier to figure out after observing that we went head-to-head with Reform leader Rabbi Eric Yoffie, and that Agudah (completely independently) issued a press release on the same issue, making virtually identical points.
Many people, including some unpublished commenters to this blog, have asked what could be wrong with assuring higher ethical standards? Our position is that scrupulously obeying the law – Torah law, and the law of the land – is a good idea. Going beyond the letter of the law is also a good idea. Hekhsher Tzedek is not a good idea.
When Rabbi Broyde and I collaborate, we usually pen first drafts independently, and then merge the best points. In this case, each of us championed completely different arguments, and merging them together proved difficult. We may not have succeeded, so it is worthwhile relating what we were trying to do.
My main concern was the damage to kashrus that would result from people coming to believe that the details of the law were far less important than the ethical intent of the law. Traditional Jews have been told that too often in the past, by those who wished to wean them away from what they saw as excessive legalism. We were told that in centuries of Christian polemics; we were told that by 19th century Reform. Although Hekhsher Tzedek claimed that they were not going to replace the hechsher concerning legal compliance, I could never trust such a claim. Hekhsher Tzedek quickly gained the endorsement – and is now formally linked to – the Conservative movement. This is not a movement known for its compliance with the laws of kashrus. Even among the minority of members who would call themselves kosher-observant, you will not find many under the age of sixty for whom the details of Yoreh Deah (as opposed to more general rules, like avoiding pork) are real considerations. Some of their statements about the relative importance of the legal and the ethical give further reason to suspect that the Agriprocessor debacle affords the Conservative movement an opportunity to sell the public a kashrus newly manufactured in its image. In fact, Hekhsher Tzedek's webpages link to kashrus manuals and essays that are all of heterodox provenance.
Rabbi Broyde's central argument was that consternation in the community about alleged misconduct (to the best of my knowledge, we are still dealing only with allegations, not accepted facts) had to do with violations of the law, and nothing more. When people grimaced over the fact that kashrus, which in our mesorah is so heavily weighted with ethical considerations, was being linked with unethical behavior, they meant violations of the law of the land. They were disgusted that the source of their meat stood accused of employing child labor and tolerating practices that unnecessarily caused pain to animals. These are legal infractions. They were not chagrined that Rubashkin failed to come up with a profit-sharing plan for its laborers, or offer two months of paternity leave, or volunteer to pay for the college education of their workers. Such treatment would be laudatory, but complying with the law of the land in a generally just country – and nothing more – cannot be condemned.
Moving in the marketplace beyond the letter of the law in is not easy to demand. What level of compensation, of health-benefits, of vacation privileges should be agreed upon as "ethical?" Without such agreement, any standard is unsatisfying. What is compelling to one person is excessive to another, and insufficient to yet someone else. If the standard does not flow directly from Torah literature, then it is necessarily arbitrary. Both Rabbi Broyde and I (as well as anyone who spent a decent amount of time in a yeshiva) know that there is no accepted set of ethical expectations. If arbitrary standards are going to be used instead, we argue that rabbis are no better than anyone else in developing them, and at a definite disadvantage in enforcing them, having little investigative experience or authority.
Briefly, if the standard is a legal one, governmental agencies can do a better job enforcing them. If the standard is not a legal one – and does not flow from genuine Torah sources – then reasonable people will disagree, and rabbis have little to add.
Some would argue that there is nothing to lose by agreeing to have a group of well- meaning rabbis come up with some standard, even if arbitrary. This is a mistake. Whenever you go beyond the expectations of the law, there are complications. Sometimes, they are so onerous as to make the entire exercise counterproductive. It is easy to see, for example, that the wage and benefit package suggested by Hekhsher Tzedek will add significantly to the price per pound that consumers will have to pay for meat. It should also be easy to see that were meat prices to rise, someone would set up large scale production in Argentina, or even China, and not have to worry about American conceptions of minimum wages and benefits. The net result is that American workers would not get enhanced wage packages, but that they would lose their jobs altogether.
Interestingly, Hekhsher Tzedek seems very much aware that any ethical standards that do not flow from Torah sources will not find consensus in the community. The subtitle on its collection of sources is Al Pi Din – according to Jewish law. In other words, they try – admirably – to find the authority for any ethical standard within mainstream mekoros in gemara and poskim. They correctly identify key sugyos – issues of ta'arumos, lifnim mi-shuras ha-din, minhag ha-medinah. In each and every case, without fail, they completely misunderstand and/or misapply these concepts. It is painful for anyone with background in learning to read such a complete manhandling of texts. The arguments are as specious as the ones coming from the same movement that tried decades ago to argue that eating fish in a treif restaurant is permissible (stam keli of an akum is an eino ben yomo, reducing the issur to a derabban; since most Jews eat out, it proves that any ban on such activity is a gezerah she-ein ha-tzibur yecholim la'amud bah), as well as driving on Shabbos (since no one used fuel in an internal combustion engine at the time of the Mishkan, burning fuel for transportation is a melachah she-eina tzrichah legufah, making it a derabbanan; see above in re fish for the rest of the argument).
While looking for a higher standard seems praiseworthy and impossible to resist, closer inspection shows it to be a Trojan horse. And no hechsher can make horsemeat kosher.