Halacha Meets the Subprime Market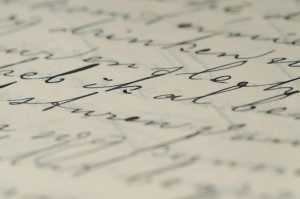 Being completely unschooled in the dismal science, I have nothing to say about the economic mess major parts of the very intertwined world finds itself in at the moment. In lieu of analysis, I offer a single anecdote, without comment. Readers can take from it what they wish.
A short few years ago, a young kollel-trained man had gotten some experience finding mortgages for prospective house buyers. Looking to improve his bottom line, he sent out feelers to various mortgage brokers. Each interview seemed to cover the same ground. A company representative explained the extremely liberal terms and the loose requirements for obtaining the loans they were offering. Moreover, each company threw in a similar pitch to the prospect, about how they could obtain a house with payments so affordable that he or she would still have money left for vacations, etc.
The young man was skeptical. How could the lender possibly afford such terms, and with such poor risks? Again, the answer was the same at each asking. The companies did not hold on to the mortgages, but quickly sold them to larger institutions that were free to change the interest rates. The trick was to convince people who thought (pretty much correctly) that they could not afford a house that the opposite was true. Once they took the bait, they would be locked in to escalating terms.
There was no deception involved. Borrowers were told that the rates could change. They were nonetheless enticed by the opening offer to get into something that would prove to be over their heads.
The young man was troubled. The pitch did not sound so kosher. So he found an opportunity to ask Rav Shmuel Kamenetsky shlit"a what he thought. Rav Shmuel said, "It's assur – forbidden!"
The young man thought that Rav Shmuel perhaps had not grasped all the elements, so he emphasized to him that the borrower was not deceived, that the lender explained that the original rate would likely change. Rav Shmuel, however, wouldn't budge. "You are giving him advice that is not in his interest. That is assur."
The young man thought that Rav Shmuel was perhaps instructing him in some ethical nicety, going beyond the minimum requirements of black-letter law. So he kept pushing. He told Rav Shmuel that he needn't worry about impacting members of the community. The mortgages were offered outside of the community, to strangers, where presumably it would suffice simply to obey the law.
Rav Shmuel held his ground. "It doesn't matter to whom you are offering the mortgages. You are giving them bad advice. It is assur."
The young man found a different line of work.