In Praise of Fiction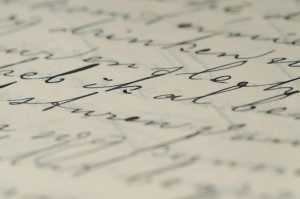 Last week I wrote about the strain of poverty on chareidi society. Don't feel bad if you forgot, I often can't remember what I wrote about a week ago. I only remember in this case because over Shabbos I happened to read A. Amitz's story in the same issue of Mishpacha on the identical theme: how perpetual financial pressures can lead to a draining obsession with money no less than the pursuit of riches.
The "hero" of her story drops dead shortly after the wedding of his third daughter from the pressure of revolving loans from one gemach to another. But, in a reprise of a grim joke I heard many years ago from a father in the process of marrying off his children, the fathers' death proves to be the solution to marrying off the remaining children – glossy pamphlets can now be printed for a fund for the orphans.
Amitz details shekel by shekel how even someone living without luxuries, and who has a decent job, finds himself falling inexorably into debt as the children grow. That struck me as far more powerful than my column.
Chareidi fiction has become one of the best venues for the discussion of pressing communal problems. (At risk of revealing all the family secrets, I confess that not only do I read many A. Amitz stories, I always turn first to anything written by Dov Haller, and for precisely the same reason.) Somehow the fact that the stories are in a fictional form, even if they are "true", makes them less threatening, less subject to the charge of washing dirty linen in public.
Good fiction offers many other benefits as well. Through good fiction, we learn that people are much more complex than we think – an inevitable mixture of positive and less positive traits. It also teaches us that there are a multiplicity of ways of viewing any event, of which our own is only one.
The ability to enter imaginatively into another's perspective helps us master the ability to judge others favorably, and to find the mitigating factors in behavior that initially arouses our negative judgment. Developing the quality of empathy, of being able to see matters from another's point of view, is one of the keys to successful living.
NOW I'D LIKE TO RETURN to the subject of poverty. As I wrote last weeks column, I could almost hear readers complaining: Why worry about poverty? Jews were much poorer in Europe.
For one thing, that earlier poverty provides little cause for nostalgia. The father of one of my closest friends was born after his parents lost twelve siblings in one epidemic. Fires regularly burned down much of the shtetl. In one particularly harsh winter, dozens of bochurim passed away of starvation or disease in the main Novordhok Yeshiva.
Nor should we imagine that extreme poverty did not take a spiritual toll. Formal chinuch ended for almost all boys before they even reached bar mitzvah age, and at that point they were apprenticed out to learn a trade or start working. Torah education was an unaffordable luxury for all but the very brightest or wealthiest.
An old Lithuanian rav interviewed for the biography of Rabbi Yaakov Kaminetsky could not stop talking about the hunger that was widespread in the inter-War period. When a bochur applied for admission to yeshiva, there was always a suspicion that he was really looking for a place where he might count on a few slices of bread. All those familiar with Eastern European Jewry between the wars attribute at least part of the widespread flight from religious observance to the prevailing poverty.
It is ialso mportant to remember that poverty is partly a social construct dependent on the general standards of the surrounding society. On the one hand, indoor plumbing means that even the poorest person in Israel lives a more dignified life than emperors of old. And anyone with heating and an air conditioner has more ability to control the heat around him than Louis XIV. But that does not make him feel like a king.
If society has determined that a hat like that worn by Chazon Ish for more than fifty years is unacceptable; or that a bar mitzvah celebration of a few pieces of fish after a weekday aliyah l'Torah will not do, even though that was the standard in Eastern Europe; or that a formal vort is de riguer, despite the fact that such "simchas" were unknown 25 years ago, then the absence of such things will be experienced as humiliating.
Bottom line, there is no comparing our society to that of Eastern Europe a hundred years ago. By the same token, one cannot cite the fact that the rate of defection of youth from affluent communities in America or from the national religious community in Israel may be higher than in the chareidi community, to disprove my point that widespread poverty is a contributing factor to chareidi drop-outs.
The "at risk" phenomena in these different communities bear little relationship to one another. Here is one quick proof. Chareidi kids who leave the fold tend to sink very fast, and bringing them back usually involves first returning them to the status of mentsch. A modern Orthodox young man who takes off his yarmulke as soon as he goes off to college, may otherwise not change in any discernible fashion, including his major life goals or his relationship to Hashem for that matter.
Of course, the necessary condition for our children following in the path of Torah u'mitzvos is that they feel a deep sense of connection to Hashem. And that is hard to nurture in a community in which great stress is placed on the pursuit of material opulence or in which children are raised to believe that there is no tension between secular culture and being a frum Jew.
The latter are not the challenges of Israeli chareidi society. Ours are different, and the impact of poverty described last week is certainly one of those.
This article appeared in the Mishpacha on September 3, 2008