Statues in Montreux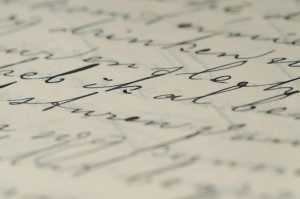 A few days ago, I visited Montreux, a small Swiss town by Lake Geneva. It is picturesque, temperate, and while there are plenty of tourist shops, parts of the town are pretty up-market. It was a lovely place to spend a few hours with the family before driving back into the mountains.
Two significant statues on the lake-front are popular with tourists, both of well-known men who lived good parts of their lives in or near Montreux. One is of Charlie Chaplin, the famous actor and film-director, the other is of Freddie Mercury, a leading pop-star of the 70s and 80s. If we can briefly ignore their private lives (the inscription on the statue of Mercury even mentions the 'discretion' of the locals), each of them brought much pleasure to millions of people. Presumably, the residents of Montreux feel honoured that Chaplin and Mercury chose to live in their town and recognised this with lake-side memorials.
I was struck by the lack of a statue of Rabbi Yechiel Yaakov Weinberg, a world-famous posek (Jewish legal authority) who lived in Montreux for a large part of his life until his death in 1966. He was a man of astonishing scholarship, who wrote landmark responsa (published as Seridey Aish, by which eponym the author has become known) tackling the most complex and contentious modern issues. The Seridey Aish was at home in the premier yeshivos of pre-war Eastern Europe, yet was a man of his times, facing modern challenges to traditional Judaism robustly, but with a light touch. He fostered a generation of students, including some of the world's foremost rabbinical leaders, such as the late Gateshead Rov, Rabbi Betzalel Rakow, zt"l, the late Rabbi Joseph Hirsch Dunner zt"l of London, and ylc"t, Rabbi Moshe Sternbuch, shlit"a, the Ra'avad of the Eidah Charedis in Jerusalem.
Where indeed is the statue of Rabbi Weinberg? Of course, hardly any visitors to Montreux will have heard of him and it is unlikely that a bronze likeness of a rabbi would attract the level of interest from tourists to make its manufacture worthwhile; this apart from the obvious halachic issues raised by making a statue in the first place. I'm sure that the matter was never even considered.
Actually, I'd have been rather upset to have seen a statue of the Seridey Aish along the lake-front in Montreux: Rabbi Weinberg immortalised in the company of an actor and a singer. While the contribution of Rabbi Weinberg is immeasurably more significant than, lehavdil, Messrs Chaplin and Mercury, his immortal responsa, which are still debated and relied-upon by halachists the world over, are a far better testimony to his greatness than a bronze cast.