Jack Is Back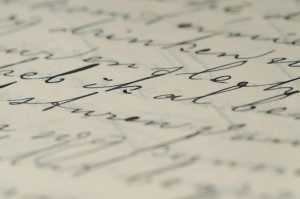 We didn't stop him the last time around when his victim was Conservatism, as I had presciently recommended, and lo and behold, JTS's Jack Wertheimer is back on the attack against the non-Orthodox, this time with What Does Reform Judaism Stand For? in this month's Commentary.
Something must be done about that man, if only by having him join the roster at Cross-Currents, so that his incisive pieces can be written off as just so much Orthodox triumphalist, exclusivist tripe, which can't quite so easily be done now that he's the JTS Provost publishing in Commentary.
Perhaps I'll have other occasion to comment at greater length on the article, but for now I'll suffice with one comment. He writes:
In a remarkable statement issued last summer, Rabbi Yoffie distinguished the Judaism practiced by Reform from other forms of Judaism in these words: "If you take it all upon yourself as an obligation rather than as a choice, you've reached the point at which you're no longer a Reform Jew."

Here, at last, is a candidly non-inclusive position. What it suggests is that in today's Reform, red lines continue to exist to the Right: for a rabbi or a congregant to flirt with the basic concept of religious obligation, or venture too close to traditional Jewish observances, is to rule oneself out.

What of red lines to the religious Left? Are there any limits there? True, the movement disapproves of such outlying phenomena as the Society for Humanistic Judaism with its denial of a personal God, or Jews for Jesus. But, as we have seen, it has accommodated all sorts of other innovation under the rubric of legitimate Jewish expression, and has been remarkably silent on what it would consider beyond the pale.
The reference to Humanistic Judaism jogged my memory, causing me to delve into my voluminous files under "R", for Responsa, Heteredox (I've thought from time to time of drawing on my vast archives and expertise to pen a monthly column titled "A Review of Periodical Heterodox Responsa Literature," to compete with Rabbi Bleich's long-running Tradition feature, but the I realized: who would read it?) What I retrieved was a CCAR responsum from 5751 regarding a secular humanistic congregation seeking admission to the Reform congregational body, UAHC.
Briefly, the question before Responsa Committee was this:
Reform Judaism has been an open-ended and variegated movement. It is historically flexible, but how far does flexibility go? Can it accommodate the philosophy and liturgy of this particular Congregation?
The responsum sets outs to answer this difficult query and, along the way to its resolution, engages in a great deal of very subtle lomdus, which I found fascinating. To share the wealth, I'll quote an illustrative snippet of this, (and will, of course, withhold [almost] all other comment, respectful as I am of other religious traditions):
The Congregation's liturgy deletes any and all mention of G-d, either in Hebrew . . . or English. One of its publications . . . explains the congregation's position in this regard as follows: "The concept of G-d has undergone constant modification in Judaism . . . There has always been and continues to be great diversity in the Jewish understanding of G-d."

There can certainly be no disagreement with the statement that Reform Jews (like other Jews) have different conceptions of God. Our Gates of Prayer, in the sixth Shabbat eve service while leaving the traditional Hebrew God-language undisturbed, does not use the word "God" in the English text. Instead it speaks of "The Power that makes for freedom" and says: "We worship the power that unites all the universe into one great harmony" (p.210).

It is clear that the sixth service remains a prayer service, which leaves it to the worshippers to fill the word "Power" with their interpretation of the supernatural. The language is purposefully ambiguous only within these limits. That kind of ambiguity does not, however, exist in the Congregation's liturgy.

To be sure, the above- mentioned statement says: "Many falsely assume that humanism is atheistic…The definition of Humanistic Judaism does not preclude one's having a concept of God."

This affirmation of people's right to interpret the God-concept in their own way is, however, not borne out by the liturgy which precludes the exercise of this right by omitting any and all references to a supernatural power in whatever language. In fact, the statement goes on to say unequivocally: "The use of prayer in services would be incompatible with such a theological system."
So, to review, the Humanistics are dissembling by granting the right to members to "have a conception of G-d" [although presumably they'd draw the line at an immaculate one – EK] but denying the right to "exercise that right" by having "services" complete with "liturgy" but sans "prayer," whereas the Reform team is honest because its Prayer Service #6 [I can't tell you how much I want to say something here about wonton soup, but I gave my word – EK] remains a "prayer service" despite the fact that it "leaves it to the worshippers to fill the word "Power" with their interpretation of the supernatural." Got that?
After some further discussion, the Committee concludes that "we find Congregation's system of beliefs to be outside the realm of historical Reform Judaism."
But the Committee's not done just yet:
But should we not open the gates wide enough to admit even such concepts into our fold? Are not diversity and inclusiveness a hallmark of Reform? To this we would reply: yesh gevul., there are limits. Reform Judaism cannot be everything, or it will be nothing.
Then comes the "sensitivity" argument in classic (little "c") Reform style:
The argument that we ourselves are excluded by the Orthodox and therefore should not keep others out who wish to join us, has an attractive sound to it.
But it doesn't carry the day:
Taken to its inevitable conclusion, however, we would end up with a Reform Judaism in which "Reform" determines what "Judaism" is and not the other way around.
Not only is this responsum notable for its clear pronouncements — take note, Jack Wertheimer — of "yesh gevul" and " 'Judaism' determines what 'Reform' is, not the other way around," but also for the following three fascinating tidbits:
1) The Committee writes:
The argument has been made that our doors should always be open to ba'alei teshuvah, that is, those who repent and turn back. Our reading of the texts the congregation has published does not bear out the intent that, by joining the Union, it is prepared to turn back to the principles of historic Reform. Rather we find in its literature a declared purpose to redefine the essence of Reform Judaism. The Congregation is of course free to pursue this goal and may wish to attract other groups to its philosophy. It must do this, however, outside and not inside the Union.
If I understand this correctly, the Committe is arguing that a group is free to redefine Judaism, but not to call it Reform Judaism, since that refers to a fixed, historically known set of concepts and values.
Fascinating.
2) The Committee further writes:
Persons of various shadings of belief or unbelief, practice or non-practice, may belong to UAHC congregations as individuals, and we respect their rights. But it is different when they come as a congregation whose declared principles are at fundamental variance with the historic God-orientation of Reform Judaism.
If I understand this correctly, the Committee is arguing that there's a difference between an individual belonging to a Reform congregation despite what he does or doesn't believe or observe, and a congregation seeking to formalize and legitimize its disbelief or non-observance.
Beyond fascinating (how fast can you say CBST?)
I do wonder, however, whether the Movement has moved away from the views in this 1991 responsum that there's no prayer without G-d and that the Movement has non-negotiable standards about things like G-d that individuals can choose to meet or not meet.
A 2007 New York Times piece on the new and improved and market-tested Reform prayerbook noted that it "was intended to offer something for everyone . . . even those who do not believe in G-d." Clergyperson Elyse Frishman, the editor, said that it
reflects a recognition of diversity within our community. . . . There are even those in my community who come to Shabbat worship each week who don't believe in G-d How do we help them resonate with the language of prayer, which is very G-d-centric and evokes a personal G-d . . .? There are many, many Jews who do not believe in G-d that way?
And, finally, 3) in addition to three dissents to the responsum, Professor Eugene Mihaly circulated a 14-page counter-responsum in which he argued, inter alia, that the UAHC's "constitution gives full religious autonomy to its members." In his point-by-point refutation of Mihaly, Professor Michael Meyer noted that
Article VI of the Union's constitution affirms the religious autonomy of its constituent congregations, and not of those who apply for membership. Similarly, an American citizen is free to declare the Constitution a worthless document, while applicants for citizenship are in a different class regarding their affirmations. Their admissibility is judged on the basis of that very Constitution.
Scintillating.
Oh, and it should be noted that one of Mihaly's other arguments for the Congregation's admission was that it "includes men and women who have achieved prominent positions." Give that man an award for the most honest statement in the whole shootin' match.