Of Questions, Answers, and Questions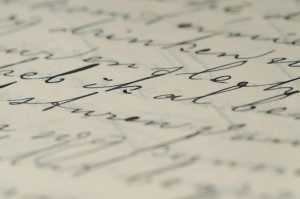 A symposium on the compatibility of science and belief reminds us of the power of the Seder night.
The Templeton Foundation is committed to supporting rigorous academic exploration of what it calls "spiritual realities," and is generally G-d friendly, without shying away from hard questions. It's current "conversation" shows up in full on-line, supported by a two page advertisement in the current issue of Atlantic Monthly.
Hard scientists, soft scientists, philosophers and others weigh in on the topic "Does science make belief in God obsolete?" and the result is predictable. Many of the participants talk past one another, staking out familiar positions while dodging the volleys from the opposition by hiding behind the usual platitudes.
One theme of the anti-theists (אפ"ל) is that science has obviated the need, or even the allowable place, for G-d by answering the questions that generated belief in the first place. Typical is the contribution of Christopher Hitchens, who while certainly not the participant most familiar with science, is such an effective writer that he probably bats cleanup in the lineup of authors who have promoted atheism to the public.
The original problem with religion is that it is our first, and our worst, attempt at explanation. It is how we came up with answers before we had any evidence. It belongs to the terrified childhood of our species, before we knew about germs or could account for earthquakes. It belongs to our childhood, too, in the less charming sense of demanding a tyrannical authority: a protective parent who demands compulsory love even as he exacts a tithe of fear. This unalterable and eternal despot is the origin of totalitarianism, and represents the first cringing human attempt to refer all difficult questions to the smoking and forbidding altar of a Big Brother. This of course is why one desires that science and humanism would make faith obsolete, even as one sadly realizes that as long as we remain insecure primates we shall remain very fearful of breaking the chain.
There you have the one-two punch against belief: First, people used to turn to religion to provide answers to intractable questions. Today, science has the answers to those questions; religion and belief are no longer necessary. Second, the religious mindset is the root of much global and historical evil.
Hitchens' broadside succeeds where it does because it is arguably true that many people believe in G-d through one or more of the "G-d of the gaps" arguments. G-d, Who can do anything, explains those larger-than-life phenomena for which people cannot find any other explanation. The issue might be the origin of the universe, or the intricacy of its function, or the apparent near universality of certain ethical considerations. Whatever lies beyond the existing limits of understanding is attributed to G-d.
The argument is entirely true. G-d indeed is the explanation of what we don't understand. He is also the source of everything we do understand. Simply put, He is the source of everything. We have Rishonim who used some of these arguments as evidence of His existence, so they cannot be taken lightly. An open question, however, is whether the same arguments remain as practically effective in different times and cultures. At some points in history, there were simply no attractive alternative explanations available – not even wrong ones. Amalek – which equals safek in gematria – has done a good job through the ages. Today, when everything can be doubted, there are alternative explanations available, and tomorrow there will be more of them than today. These alternatives – even if wrong – dilute the power of the arguments. People whose reason to believe is the lack of alternative often lose faith when provided with one.
Pesach reminds us, however, of the other approach to belief, the one in which answers came before the questions. This approach, often linked to Rav Yehudah Halevi and the Kuzari, puts national experience ahead of reason or philosophy. Jews believe because they were there, because they experienced the inyan Eloki, the manifestation of a Divine element, in their lives over an extended period of time, and in different ways. The reality of the shared experience may have generated different questions, but the order is decidedly the opposite of the "gaps" approach. Knowledge of G-d came first, because His Presence was unmistakable in our national history. At the Seder, we share the history first, and then wring from it principles and interpretation only after. We have been doing this for over 3300 years, and likely would never have survived without reliving the experience each year.
In short, Jews began with answers where others had questions. At times, we had questions where others would have found answers.
Rav Asher Weiss, shlit"a related this story a year ago in Los Angeles. As the situation in the Kovno ghetto deteriorated, there was no thought whatsoever about obtaining matzoh for Pesach. None, except for one Moshe Golding. He could not bear to think of Pesach without matzos, so set out to do the impossible. Before anyone else began to think of Pesach, he was scavenging for single kernels of grain, lovingly collecting them and secreting them away. When he had a small bag full, he took two bricks and ground them into a small quantity of flour. On erev Pesach, he carefully mixed the flour with water, and rolled small matzos out on a piece of metal over a flame.
It almost worked. As he was preparing his matzos, a German soldier burst in, and asked him what he was up to. He didn't answer. The German swung his rifle butt at his head, again and again, knocking all his teeth out. Somehow, though, he did not break the matzos.
That night, the first night of Pesach, there was a late night knock on the door of Rav Ephraim Oshry zt"l, the Rav of the Kovno Ghetto (and later author of Shut Mi-Ma'amakim on responsa of the Holocaust, whose English language version earned him the National Jewish Book Award.) Rav Oshry opened the door, steeling himself for the worst when he saw Golding. He was sure that Golding would ask him to explain how it could be that in the midst of such fortitude in the performance of a mitzvah, such a fate could befall him. Rav Oshry did not have the answers to replace those that Golding might have found on his own.
That is not what happened, however. Golding had neither answers, nor the questions Rav Oshry supposed he would. Instead, he asked his rav a different question.
"I think I am the only person in Kovno with matzos. The problem is that I have no teeth with which to eat them. Yes, I know what you'll tell me. If I soften them with water, I should be able to swallow them. The problem with that, rebbe, is that my father was always makpid not to eat gebrokts (matzoh that has been allowed to become wet). What should I do, rebbe? Under the circumstances, is it permissible for me to soak the matzos in order to fulfill the mitzvah?"
Rav Asher Weiss framed the story perfectly. Some people, he said, survive on answers. Klal Yisrael, however, has survived at times through questions – questions no one else would think of asking, and that reflect the tenacity of our commitment to HKBH.
In the merit of the answers we will share with our families in the approaching days, may we quickly find the answer to the question of when our long galus will come to an end!