Living and Working Together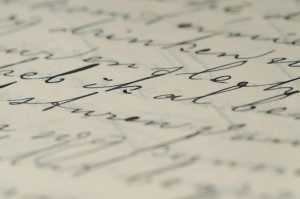 Jonathan Rosenblum previously speculated in these pages that there are advantages to people living in religiously mixed neighborhoods. Another CC contributor, Rabbi Emmanuel Feldman, made the same point earlier this week in the Jerusalem Post.
Here are two variations on that theme, situations and vignettes in which a bit of Jewish intramural multiculturalism seems to be working well.
The Jerusalem Post (Dec. 25) reports on a follow-up survey of Nahal Haredi (NH) graduates. Over 90% have entered the work force, holding down jobs. For the most part, the only members of the haredi community who are urged to join are those for whom learning is just not working out. The finding should be seen positively, therefore, even by those who are opponents of NH. Were it not for their ability to fulfill their military service obligation through NH, these men wouldn't be working but they wouldn't be learning either.
The article further reports that NH has mushroomed. What began as a single company is now at battalion strength, including an elite counterterrorism unit. So things look good, at least to the Jerusalem Post.
They are actually even better that. The Post missed an entire dimension to the story. I first learned of this from my good friend R. Chaim Eisen, whose sons went to dati-leumi (National Religious) schools, from where you would expect graduates to enroll in hesder, the program that intertwines learning in a special yeshiva with periods of army service. Some students in the dati-leumi schools, including one of R. Eisen's sons, are concerned with what they see as unsatisfactory halachic standards in the hesder option. A large number of these knitted-kipah-donning young men are choosing Nahal Haredi as the place to do their service, resulting in a more mixed program than is commonly assumed. Their ranks include young men who are self-confident and assured about their own direction and hashkafa, which includes large doses of commitment to the betterment of the State and some ease in integrating parts of secular culture into their lives. On the other hand, many of the haredi members haven't fully found themselves yet. They often don't fit into the general pattern of acceptability in their society. If they would, they would be in yeshiva full-time, and not consider any alternatives. The mix, at least according to my sources, works well. The groups work well together, sharing their commitment to Torah and halacha. The dati-leumi enrollees serve as models of living in a world with more options without discarding adherence to halacha; the haredi contingent provides the majority element that enables the program to function and grow. Halevai we should see more cooperative ventures of this sort!
Our next tale of integration and cooperation begins with a quiz. Where would you go to show non-Jewish neighbors the value of Israel, and its impact on their lives? Those readers who do advocacy for Israel will have an easy time with this. The answer could be the bank (ATM software systems), the supermarket (checkout scanning systems), the medical clinic (let's not even try to get started on this one!), or the pocket (cellphone technology). I'm leaving out quite a bit. Recently, there is a new addition: under the hood of the car, at least if it is Cadillac. An Israeli company has engineered a system that monitors the car's position relative to lane markers, other cars, pedestrians, and hazards. It does this by analyzing the output of two onboard cameras, which is much cheaper than a RADAR-based system on the Jaguar, and can detect lane markers, which RADAR cannot. Eventually, it could enable cars to drive themselves. Drivers aren't ready for that, but BMW owners now get a safety boost from a car whose steering wheel vibrates and rumbles as if crossing road studs every time it moves out of lane. The system will appear in the Volvo within a year, and is being considered by a long list of manufacturers. An Advanced Warning System package is currently available, and can be installed in existing cars which will warn the driver if he is getting to close to a car in front of him or if he is leaving his lane via audible warning sounds.
Writing the algorithms for this wasn't easy, and a scant few years ago, a dedicated computer was needed to crunch the data received from the on-board cameras. Today, Mobileye has it all compacted into a single chip. Expect to see this technology in a growing number of cars in the coming years, as your car will take over some of the safety functions imperfectly performed at the moment by drivers who are sometimes distracted, inebriated, or just incompetent.
This technology will save lives. And it wouldn't be here without the help of a former student of mine, who is Project Leader on this assignment at Moblieye. When I first met Mois Navon, he was still more into surfing than his Yiddishkeit. Proud of his Turkish background, going the American haredi route was not so attractive to him. Instead, he parlayed an original stint at Livnot U-Lehebanot in Tzfat with his wife Deena into an ever-increasing involvement with halacha and with learning. It wasn't long until they decided to make aliyah, settling in Efrat, where he continued working in computer engineering while raising a family. Along the way, he became one of the chief spokespeople for Ptil Techelet, also developing their website and wonderfully organizing their intellectual content to make it accessible and user-friendly. He began writing Torah articles, especially on parshanut. By now, he has enough to fill his own website. He also gradually learned enough to make serious progress (and pass the first milestone bechinah) in a Mercaz HaRav program leading to Rabbanut semichah!
In Israel a few weeks ago, I dropped by his office in a part of Yerushalayim I had never visited before. Just a stone's throw (no pun intended) from the Sanhedria Murchevet I knew from my own yeshiva days is the industrial park known as Har Chotzvim, with its distinctive futuresque buildings. Mois gave me the tour, and filled me in on what his group was doing. He reserved special pride for the pictures of the group in its infancy, especially ones of him, the only one wearing a kippah, teaching Torah to the rest of the group whom he had somehow convinced should take the time to listen. That was years ago, and he hasn't stopped teaching his colleagues. I share that pride – in everything he accomplished for his ruchniyus and that of his family, for the contribution his parnasah makes to the upbuilding of the State, and for carving out yet another niche where Torah can penetrate, if conveyed with enthusiasm and love by the right personalities.