Leading From Behind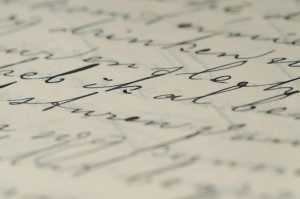 This week's Torah reading sees Yaakov at the end of his life dispensing blessings to each of his sons. There is a comparable passage right at the end of the Torah, in which Moshe blesses the tribes soon before he dies. While these two poetic sections are quite similar, I want to focus on a difference:
A lion's whelp is Yehudah… (BeReishis 49:9)
…Dan is a lion's whelp… (Devorim 33:22)
Here the lion, as in other forms of literature, refers to the leader. While we would expect Yehudah, the ancestor of the kings of Israel, to be portrayed as a lion, why is Dan described in the same way?
Rabbi Tzadok HaKohen explains that there are two models of leadership, which he refers to as 'head of the lion' and 'tail of the lion'. We might call them in modern parlance 'leading from the front' and 'leading from behind'.
Yehudah's role is to lead the Jewish people from the front, setting the spiritual pace for the nation that will follow his example. The Jewish king marches ahead of his people, constantly raising the standards of observance and morality demanded of the nation. This is an indispensable role, one that truly requires the bravery of a lion to implement.
Yet there is another, no less vital form of leadership: that of Dan, which is conducted 'from behind':
All of the count of the encampment of Dan came to 175,600 – they travelled last under their flag. (BeMidbar 2:31)
And the flag of the encampment of Dan travelled – those who gathered all the encampments… (ibid. 10:25)
The tribe of Dan travelled at the back of the Jewish people, gathering the stragglers and ensuring that no-one got left behind. As a result, although Dan could be described as a 'minor' tribe, he is accorded great status in Yaakov's blessing:
Dan shall avenge his people like one of the [important] tribes of Israel. (BeReishis 49:16)

One may also explain that 'like one' means that he is compared with the unique tribe of Yehudah. (Rashi ad. loc. paraphrased)
Yehudah may strike out in front, beating the drum to which he hopes that the Jewish people will march. In both national and religious aspirations, he will, perforce, guide them to places that they don't really want to go: his leadership must comprise a heady brew of idealism and obduracy to succeed in steering the Jewish people towards their destiny. Yet for all his management skills, there is a danger that Yehudah will glance over his shoulder and realise that the people are struggling to keep up with him; worse still, they may not be following him at all. This is where Dan appears to complement the role of the leader: he nurtures, cajoles, even carries the slackers back into the camp and helps them to follow Yehudah. And while out at the front, Yehudah may not even notice the varied needs of the nation in his charge, Dan, who lives among the people, is capable of appreciating their diverse spiritual requirements and devising appropriate means for every member of the community to take his or her rightful place behind the king. This role requires just as much bravery as that of Yehudah, for the Dan's job is often difficult to implement and deeply counter-cultural in a world that expects identically high standards from everyone. Dan, too, is a lion.
Our communities are blessed with many Yehudah-style leaders: tremendous sages, tzadikim, and outstanding role models of inspirational religious life. The Jewish world would, quite literally, cease to function without them. Yet, at least in some places, this appears to be not quite enough: for the people are in danger of falling behind the aspirations of the leaders. Sometimes the demands made by the leadership (whether it be in life-goals, stringent application of halachah, or other areas of Jewish life), cannot be met by every member of the community; this may lead to disappointment, religious burn-out and a sense of disenfranchisement. Perhaps the Jewish world would profit from a few more 'Dans' to gather the strugglers and bring them home: to make them feel loved in a world whose aspirations they find hard to meet and to show them a range of ways of living a meaningful and rich Jewish life with confidence and pride. In fact, at certain times in our lives, all of us may experience the type of disillusionment that the 'Yehudahs' can't quite understand: at those moments, we all need the intervention of a 'Dan' to keep us within the fold.
Finally, we are told in an obscure Midrash (quoted in Torah Sheleimah), that the ultimate form of Jewish leadership must combine the attributes of Yehudah with those of Dan:
Moshiach hails from two tribes: his father is from Yehudah and his mother is from Dan. This is why Yehudah and Dan are both called 'a lion's whelp', for the Moshiach will emerge from both of them.