Spiritual Heroism and the Holocaust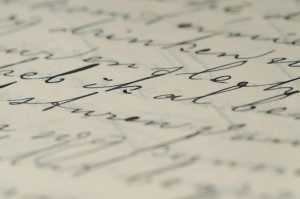 Despite the post-Yom Kippur, pre-Sukkos euphoria which I hope is enveloping all our readers, last week's thread on the Holocaust weighs heavily.
I have often wondered whether our own community's playing fast and loose with historical accuracy (in Gedolim biographies, and in sanitizing history that doesn't fit current expectation) would backfire some day. Would some of the more skeptical in our ranks come to doubt everything they saw in print, resulting in our own form of revisionism?
Last week's responses to MK Tzivia Greenfield's reaction to the Shofar at Auschwitz story left me with a feeling of deja-vu. To be sure, our readers rejected her outright dismissal of the Rabbi Meisels story. I found disappointing, however, that perhaps without realizing it, some of them seemed prepared to meet her halfway. They would not go so far to dismiss, as Dr. Greenfield did, the likelihood of people crying over the loss of a final mitzvah, rather than their very lives. But they entertained a good deal of skepticism themselves, and proposed a continuum of ways to deal with it.
Far be it for me, a dyed in the wool skeptic myself, to criticize skepticism qua skepticism. But in this case, it is misplaced – if not a downright slap in the face to survivors among us who are still living witnesses to so many corroborated stories of exceptional mesiras nefesh – in the true sense of the word – for HKBH, for halacha, for a final mitzvah or davening or d'var Torah. Most of us need not go much further than our own relatives and the relatives of friends to reassure ourselves of the frequency of such events.
I am still shivering from reading the brief biography of R Kalonymus Kalman Shapira, appended to his Aish Kodesh, which I took to shul on Yom Kippur. In the days before Sukkos of 1939, the Rebbe's son was mortally wounded. His daughter-in-law, keeping vigil outside the Warsaw hospital to which he was brought, was killed outright by a shell the next day, along with her aunt. Sukkos fell on Thursday and Friday that year, as it does this year. The Rebbe insisted on celebrating with full enthusiasm on Yom Tov, and on the Shabbos that followed. Only at the end of Shabbos (his son succumbed on the second day of Yom Tov) did he allow himself to pour out his grief, and uttered a line that stretches our imagination of devotion to HKBH: "I've already triumphed in this war; Hashem should help that the Jewish people should also triumph."
The good that can come from this exchange between Dr. Greenfield and Esther Farbstein is that the skeptics should be silenced, definitively and effectively. I won't blame them for not listening to me. So I apprised an old friend, Dr Alex Grobman, of what was happening. Dr. Grobman earned his PhD from Hebrew U.'s Institute of Contemporary Jewry, which may very well be the best Shoah program anywhere. He is the author of: Denying History: Who Says The Holocaust Never Happened and Why Do They Say It? (University of Calif. Press); Battling For Souls: The Vaad Hatzala in Post-War-Europe and American Jewish Chaplains and the Survivors of European Jewry-1944-1948. In terms of academic credentials and hands-on knowledge of Holocaust material, he has the upper hand over Dr. Greenfield, to say the least. I reproduce all of his letter, except for an opening half-sentence of a personal nature. May his words help still the anguish this exchange must be causing the Kedoshim.
We need to respond to people who attempt to distort history-ours or anyone else's.

The person who wrote this appears to have little or no understanding of what transpired in the camps. Her dismissive and mocking tone and the absence of proof to buttress her assertions, raises the question as to whether she has profound problems with her own emunah and projects these doubts on to those who went through the Holocaust.

There is no question that people were focusing on how to survive from moment to moment. And it is also true that many religious people lost their faith during the Shoah. Some became observant again after the war; others abandoned Judaism altogether. Still others retained some level of observance. Scholars have the responsibility to question the veracity of statements made by survivors about their behavior and motivation.

Understanding the depths of religious belief these people had is not easy. Their emunah was tested in ways that only Job could appreciate. Their accounts raise questions in our minds about the level of our own commitment. That they could maintain such beliefs does not seem possible. My initial reaction to Yaffa Eliach's book Hasidic Tales of the Holocaust was: "You have to be kidding."

Yet we know that some people–how many we do not know–did risk their lives to observe Judaism even for a fleeting moment at various times. Our friend Dr. Alfred Pasternak from LA tells how his father bartered food for a Haggadah to use on Peseach. Ziggy Halbreich of LA tells how he and many others lined up to make a bracha on Tefilin just before roll call.

I heard these stories and many others from survivors whom I know and respect. Yad Vashem, The Shoah Foundation, Yale University and Holocaust centers throughout the world have survivor testimony that document these experiences. Ask Menachem Daum, a film maker, to see some of his testimonies about religious response. They are riveting. Ask Mordecai Paldiel from Yad Vashem about the story of the Shofar.

At the hidden synagogue in Terezin, the inmates chose to write on one of the walls: Uvechol zot, shimcha lo shachacnu…

We need to keep these testimonies in perspective. At times, there is a tendency to focus on these examples as if they were the norm. They were not. That they happened at all is important, but we must not exaggerate.

Alex Grobman, Ph.D. from The Hebrew University of Jerusalem.

G'mar Chatima Tova.

All my best,

Alex