Avarice or Cowardice or ???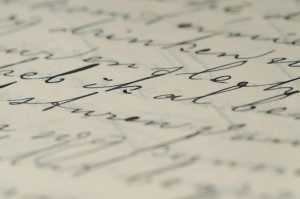 The Forward recently reported on another in a series of what it calls "cushy confabs" that bring together the really important Jews to deliberate and pontificate (although the pontiff himself was not invited — perhaps that big yarmulke did him in) and decide the future course of Jewry and Judaism for all us small folk.
In this sense, this gathering of pretentious eggheads, enjoying an all-expenses-paid jaunt on the dime of a filthy-rich sponsor whose own pretensions are slaked by soaking in the intellectual aroma of the former — read: those who can pontificate; those who can't, bankroll others who pontificate — is so entirely irrelevant that even the slight energy expended by tapping on a keypad grants it more than its due.
This latest shindig, last month's grand summit of Jewish People Policy Planner People, some other such regular inanity called — so very understatedly — "The Conversation" — they're all so fungible and so deeply meaningless.
But one incident at this latest outing, held in Park City, Utah, and put on by the Bronfmans, needs comment. The Forward's reporter describes the scene when old man Bronfman arose to address the assemblage:
Looking out at the crowd, Edgar bemoaned the "deep sexism" in the Orthodox communities and said he couldn't "possibly believe God wrote the Bible." These comments, as well as his uncontroversial plug for tikkun olam, were greeted with hearty applause by everyone, the most religious included.
Now, neither Bronfman's musings nor the audience's enthusiasm for them are surprising in the least . . . almost. How did that last line end? "[T]he most religious included"? That's what I thought.
I haven't put a call into the Sam Bronfman Foundation to request a full list of the 40-odd invited guests, but I do know from reading press reports in the Forward and JTA that the conference coordinator is an Orthodox rabbi. At least three of the participants are of that persuasion as well, including an individual who was spoken of as a candidate for Y.U. president and the fellow who would have been his competition had the former been selected.
[I omit all names here because I'm really not sure that it's permissible to mention them, and, in any event, this post's objective of drawing attention to their behavior is adequately achieved without such mention. But, dear reader, if you know any of these individuals, by all means feel free to direct them to this post; perhaps they'd like to explain themselves.]
So, if we are to believe the Forward 's writer, we have prominent Orthodox Jews heartily applauding, along with everyone else, a condemnation of Orthodoxy for "deep sexism" (the article doesn't say or even imply that any other segment of Jewry came in for Edgar's wrath on any score, or, if they did, that hearty applause was forthcoming).
They further reddened their palms in appreciationof renowned theologian Bronfman's considered view, arrived at after eighty-some years of sustained cogitation (for fellow former A. Konigsberg devotees: "with time out only to try to get the two little balls in the eyes of the bear") that G-d hath not written the Bible (of course not, silly, which CEO doesn't do dictation?)
But perhaps we rush to judgment, you say, and the mention of "the most religious" refers not to our Orthodox brethren, ro perhaps we ought not believe the reporter at all. It still seems a good bet that if they didn't applaud, heartily or otherwise, they didn't stand up and make a ruckus, or even politely demur, or even storm out dramatically, or even slither out quietly. Because had they done so, it's quite likely that the press would have dutifully reported as much.
And so, the question now becomes: why? Why would Orthodox Jews, sophisticated and glib ones at that, at best sit docilely by, and at worst join in the gladiatorial frenzy, as their faith community, their families, their rebbes, their cherished beliefs, are singled out for public censure as immoral and as an octogenarian am ha'aretz feels entitled, having paid for the food, to boorishly rub his rejection of the essence of Judaism in his beneficiaries' faces?
There are, it would seem, three possible answers. One is simple cowardice. Another is simple avarice, that is, fear of ruffling the feathers of the goose that lays the golden eggs they so hungrily consume. The Forward itself suggested as much, writing about the whole bunch of fearless intellectuals that "off the record, participants grumbled about the conference's disorganization, lack of focus, academic arrogance and moments of sexism (the last being likely the fault of the conference's Orthodox coordinator; you know how deeply sexist those kind are – EK). But no one wanted to step on another's toes, and certainly nobody wanted to step on the Bronfman purse strings."
In other words, the dynamic here may have been no different than that at play when, in the past, Orthodox Jews, to their great shame, sat by passively as Michael Steinhardt — another boor who confuses "philosophy" with "philanthropy" — appeared before a high society dinner — one marking Richard Joel's retirement from the Hillel presidency to assume that of Y.U.! — in full Chasidic dress to nastily lampoon Orthodox Jews. Is there anyone who doubts that a comparable blackface performance would have gotten him thrown off every board he sits on?
So encouraged does Steinhardt seem to have been by the Orthodox non-response that earlier this year, at the posh dinner of another Jewish organization, Steinhardt took the podium to say of Orthodox Jews that "they come from a different planet," while, according to the Jewish Week , the Orthodox guests in attendance "shook their heads" and "squirmed in their seats," but apparently weren't willing to walk out in protest and miss the delectable dessert yet to come. After that incident, too, Samuel Freedman noted that Steinhardt is "a great deal of money with an intemperate mouth, a combination that has let him . . . play on bigoted stereotypes and get away with it because nobody is about to turn down one of his checks."
Lastly, there's the possibility that the Orthodox Jews at the Park City event didn't quite disagree, or at least not vehemently so, with Bronfman . . .
Whichever one or more of these answers is the reality, it doesn't smell good.