As I Watch From Afar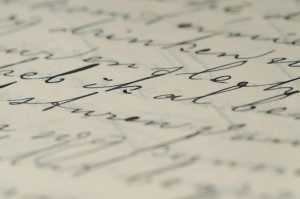 How does one cope with the pain, sitting here in New York, while at this moment, thousands of miles away, our beautifully pure, and purely beautiful, Yerushalayim is being traumatized?
Yerushalayim, whose streets and alleyways — including Rechov HaMelech Dovid — have known the footsteps of prophets, kings, high priests, countless millions of spiritual heroes, known and unknown.
Yerushalayim, within whose embrace sits ge'on uzeinu, Rav Yosef Sholom Elyashiv, shlit"a, who, at this moment, is undoubtedly sitting and singing a melody over a sefer as he has for the last eighty uninterrupted years of toil in Torah, and who tends a flock of thousands and thousands of toilers in Torah and their families.
Could it really be that within those same boundaries unfolds a spectacle in which others — Jews! — exalt into a parade, a philosophy, a movement . . . what? What is it they pay homage to thus? What great truth, what powerful ideal must lie thereunder? At root, under the layers of repackaging and posturing, only the pettiest and basest of fleeting, animalistic urges.
But then, seeking some slight comfort from the pain, I recall a wonderful article by a rebbe of mine, Rav Yechiel Perr, entitled Experiences in Emunah (Jewish Action, Fall '92) in which he writes, inter alia:
I remember a certain young man who called from Manhattan to make an appointment to speak with both my parents, as he insisted. This young man had been only marginally interested in Yiddishkeit when he lived in our community and my parents hoped that his call signaled a new interest in Torah. But it turned out that all he wanted was to debate my parents on matters of emunah. In those days, the theory of evolution still had a dominant hold over the popular mind. Science presented itself and was indeed perceived as the infallible truth, while religion was belittled and considered the province of the superstitious and dimwitted.

As soon as it became evident that the young man had no interest in hearing anything contrary to his opinion, my father retired from the field of battle and engrossed himself in a sefer, only looking up once in awhile to see how things were faring with my mother who continued the
argument. I sat by and observed in amazement. Here was a young man utterly convinced of his apikorsus (heresy), who had taken a trip out to Queens only for the purpose of validating his apikorsus by smashing it down on the heads of an old rabbi and his wife. How powerful was the emunah deep within his own heart that required this of him. But moreover, when had my father ever lectured on the topic of science and religion, that he should be made the object of this nasty assault? My father never discussed emunah topics unless he was forced to.

The answer is that my father had an uncompromising commitment to meticulous observance of Torah and this itself spoke resoundingly of the existence of the Creator. It spoke so loudly and clearly that it was still heard years later in a distant place by a young man who had once seen it.
Why do these marchers force themselves on an unwilling Yerushalayim Ir Hakodesh, prepared even, amidst a firefighters strike that threatened to cancel the parade, to pay privately for firefighters to be present just so the spectacle could proceed? Why do they insist, year after year, on flaunting their "pride" here, only here?
This is my hergesh, and only that:
I believe that these people testify more eloquently than I ever could to Yerushalayim's beauty, a beauty so deep that an estranged Yiddishe neshoma will — must — travel from afar to tarnish it.
It's not despite, but rather, because this city's streets have known the footsteps of prophets, kings, high priests, countless millions of spiritual heroes, known and unknown, that the marchers are compelled to march. These marchers, they're as Jewish as you and I, and their neshamos , too, sense and know what they might not. And under layer upon layer of alienation from kedushah, they hear Yerushalayim's massive Torah, Avodah and Chesed call out to them in a voice that can be neither silenced nor muffled no matter how much they strain to shout above it to assert their "pride" in that in which they are entrapped.
And I fall in love with powerful, beautiful, wise, holy Yerushalayim all over again.