A Charedi Majority, with Buying Power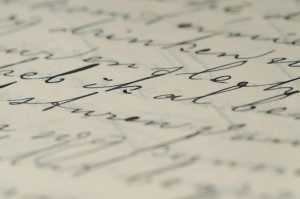 The Jerusalem Post reports that "every fourth baby born in Israel is haredi and so is 52% of the Jewish population under 18 year old." Yay for the charedim, right? Well, I was scared for a moment, because it meant that that majority of babies born in Israel aren't Jewish. Given that the Charedi population is growing rapidly, if 52% of Jews under 18 are Charedi, I think we can safely say that roughly 60% of Jewish babies are. And if those 60% are only 25% of babies, that means 58% of babies aren't Jewish, if I have my math right.
The good news is that I think the JPost included the Palestinian Authority in those numbers. Analysts have been writing about the Arab demographic time bomb for years, along with comparisons of fertility rates not only between Arabs and Jews, but between Gaza, the West Bank, and within the pre-1967 Green Line. As Phill Brennan reported for NewsMax in 2002, "In 2000, total fertility rates (TFR) in the Gaza Strip were the highest in the world at 7.4 births a woman. The TFR in Palestine (5.9) was almost twice as high as in Israel (3.0)… Similar trends can be seen within Israel: Jewish women have a TFR of 2.7 compared with 4.8 for Arab women."
But as Jon Dougherty wrote a year and a half later, projections of trouble within a generation include the West Bank and Gaza. So, if we can now exclude PA territories from calculations of future Knesset elections, and given a charedi TFR of at least 4.8 (among Chassidim, the average family size may exceed nine!), the charedi population is apparently on track to become not only the majority of Jews, but the majority of Israelis.
The JPost dropped these Jewish population numbers in an article about a new charedi purchasing co-operative. Taking a lesson from WalMart, "The haredi community launched what might prove to be the nation's largest-ever consumer bloc on Sunday."
"Dozens of yeshivot, seminaries, women's schools and other educational institutions from all walks of haredi society – Lithuanian, Hassidic and Sephardi – plan to concentrate their buying power. Working together, these institutions hope to eliminate the middlemen and pressure wholesalers to lower prices… Huge yeshivot such as Ponevezh and Slobodka will join forces with the Beit Ya'acov Girl's School and Hassidic courts to create a consumer force to be reckoned with."
Various sources are quoted in the article pointing to the diverse tastes of charedi consumers, and — for this reason — doubting that households will participate.
"Satmar rely on the Eda Haredit for their meat while Lithuanians will only eat Rabbi Rubin's kashrut certification and the Sephardi buys Beit Yosef," said a haredi ad man who preferred to remain anonymous.

"Besides, the haredi market has grown accustomed to choosing from a wide range of products. So I don't see how it will be possible to create a consumer bloc for one specific product."
I think these pundits are mistaken, and the reason is WalMart. The various yeshivos and seminaries and "Hassidic courts" all have the same issues with kashrus and product preferences — but as WalMart shows, the same bulk-buying pressure can be exerted across a range of vendors. The real issue is delivery to individual customers — will the co-op sell to the corner makolet? Will it build super-stores? I do not think the "Hassidic courts" only intend to lower prices within the schools, but across the chassidim, and so they need a delivery model — or however well-meaning the initiative, the goal of "savings on staple products and food of as much as 30%" may never be realized.