Vanishing Jews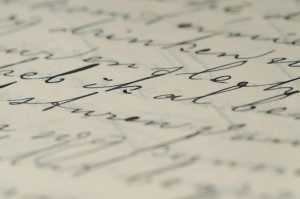 In today's Miami Herald there are four articles, each one an interview with an elderly Florida couple who survived the Holocaust. Their stories are tragic and also inspiring, but here is the fact that caught my eye: each of these couples — all of them now in their eighties — had exactly two children, and today they have between them very few grandchildren and great-grandchildren.
I am not certain whether it is because of the conscious choices that non-Orthodox Jews made, or Divine Providence, but today it is only Orthodox Jews whose numbers are increasing. I don't remember who made the famous remark about not granting Hitler posthumous victories, but Jews in America are famously reproducing at negative-ZPG rates.
The only non-Orthodox elderly Jews with significant numbers of grandchildren are those fortunate enough to have at least one BT child. It is too late for those elderly survivors, but young Jews today who do not want Jewish numbers to decline any further should 1. marry young and 2. have more than two kids and 3. give their children enough of a Jewish education so that their kids, too, will have more than two kids.
"Marry young" means, for a woman, before age thirty — even if she doesn't have tenure yet. Some things are more important than a career, or should be. Jewish heroism today means giving birth to more Jews! Have you seen the latest biography of Einstein? The lists of Jewish Nobel laureates? The review in Moment Magazine of a book about the Chofetz Chaim? Jews are a blessing to the whole world. Jews, Jews, we need more Jews!