Standards, Comments, and Chabad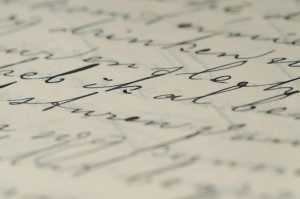 I wonder if the editor would comment on this blog's rules of acceptable discourse. Without prejudice either way on the claims being made, I wonder if the charges being made were leveled at charedi/mo movements or their leaders, whether they would have been allowed.
Joel raises an important point that more than deserves a response.
I'm one of the editors, and I can't figure out the rules myself! (There is no one editor. Several people have editorial privileges, and usually whoever gets to the moderation desk first makes the decision, often asking the others when there are questions.)
We are long overdue on a formal protocol for comments. There are some rules we all agree upon:
1) There should be no obvious violations of hilchos lashon hora and rechilus (laws of impermissible speech). (Yes, we do ask shaylos; no we are not perfect.)
2) We avoid comments that attack generally accepted hashkafic principles within mainstream Orthodoxy. (Only Dennis gets to do that, and only when debating me 🙂 )
3) We delete (or edit) comments that use demeaning and fighting language, racist references, or comments that will lead to chilul Hashem in the general population
4) We do allow criticism – even strong criticism – of charedi or centrist Orthodoxy. We would not allow criticism of a named leader of any mainstream Orthodox group. Criticism of Chabad was tolerated on this thread; we would not have allowed insults of the Rebbe z"l himself.
5) I have been pushing to change the rules further, and make the comment section hew closer to the line of ezines, in which it is not there to facilitate back and forth between readers, but where only comments that say something new and insightful would be published. I don't know how popular that will be with other contributors.
We did stretch the rules for this thread, and allowed comments far more vituperative than we would normally tolerate. I have a long friendship with Rabbi Eliezrie; I believe him to be a vital and reasonable link to the Chabad world. He has shared many of his talents with the non-Chabad world in the past (such as instructing and guiding figures in major Orthodox groups in the fine art of dealing with media) , and is as much a meshichist as I am a Reconstructionist. I wanted him to hear the voices of the non-Chabad world with the dampers off; I wanted him to take off his gloves and mount a vigorous defense. I certainly don't agree with all his points, but he (and some of the commenters of like mind) has done a good job staking out a different position.
Why is any of this important? Elsewhere , Harry Maryles has come up with his own somber assessment of this thread. "If the cross-currents comments section is any kind of barometer about what the Torah world is thinking, Lubavitch is in big trouble whether it realizes it or not. The Torah world has all but rejected them. Not necessarily by ostracizing them or excommunicating them. But by almost totally ignoring them… and virtually everything they do. Which is a lot." This would be a tragedy of epic proportions; if there is any chance at all that he is correct, it would behoove people on both sides of the divide to try to do something about it, rather than just crow with delight about how righteous they are and how evil the others can be.
I remember an exchange of words many years ago between Rav Schach z"l and the Rebbe. Remarks by the latter were seen as so offensive to the recognized Gadol Hador of the Litvishe world, that a protest rally was organized, with the anticipated participation of thousands of yeshiva students. Rav Gifter z"l was one of the prominent organizers. When Rav Yaakov z"l found out, he phoned Rav Gifter and told him that if he, Rav Gifter attended, that Rav Yaakov would not. His absence would doom the entire enterprise.
Rav Yaakov explained that Rav Gifter was a capable and fiery orator. He feared that Rav Gifter might do such a good job, that it would drive Chabad to separate entirely from the Torah world, and he did not want to see that happen, chas v'shalom. Rav Gifter agreed to pull back; the rally was redesigned as supporting the honor of the Torah, rather than protesting against Chabad.
I grew up with the standard yeshiva attitudes towards the excesses of Chabad – among people who had no trouble citing example after example. It is likely that my contempt for meshichistism is way above average; I have a very warm regard for Dr. David Berger. On the other hand, I have personally seen too many genuine, fine yidden in Chabad – with lots of Ahavas Yisrael, not just Ahavas Chabad – not to be impressed by the good. Still, I run the risk of disapproval of good friends who are disappointed that I could say anything that would soften public resolve against the problematic aspects of Chabad.
But there has to be a limit. We cannot tolerate that Chabad should move away from us, or that we marginalize them to the point that we de facto become two separate communities. I hope that this exchange can mean more than venting on both sides. I hope that Rabbi Eliezrie can take some of the depth of feeling about Chabad (some of it coming from very respected members of the community) back to his compatriots, and get them to realize that there is a problem out there; I hope that some on the other side have learned that there are legitimate grievances on the other side as well. Perhaps a few of us can continue talking to each other.
Es achai anochi mevakesh.