Why We Are All ID Dummies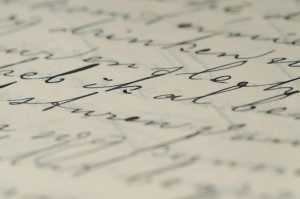 Oh dear. At least one can say in favor of this posting that it's accurately titled. Beyond that, it reminds me how important it is, including for rabbis, to hesistate to express opinions on subjects on which they haven't educated themselves sufficiently or at all. Anyone interested in understanding why ID is not a "God of the gaps" argument should look here: http://www.discovery.org/scripts/viewDB/index.php?command=view&id=200
Oh dear, indeed. I wondered how long it would take before David Klinghoffer weighed in on my ID post. His is a welcome contribution. I have abiding affection for David, despite so very rarely agreeing with anything he writes.
I imagine that David believes that critiquing the post falls within his responsibilities as a staff member of the pro-ID Discovery Institute. Those willing to call a spade a spade will concede that at least part of the raison d'etre of said institute is to wrest back some of the ground lost to the improper use of science in the hands of people like Richard Dawkins, who prove that atheists can be as fanatically foolish as their theistic counterparts. About that, I suspect we are not in any disagreement. While I believe David completely missed the point – especially in regard to Rabbi Slifkin's essay – I don't want to be guilty of missing one of David's. Intelligent design material should be read and digested, even by those who are skeptical as to whether it should be seen as science or not. My personal leanings are in the latter direction, but that issue isn't half as important as how we conceive of G-d's role in the world around us, both past and present.
On this, I will admit to being a maximalist. I believe that it is part of the mandate of every Torah Jew to see the Will of G-d in all existence, His presence in all phenomena. It does not matter whether one holds like the Rambam cited by Ramban at the end of Bo, or the Ramban himself; whether one embraces a "natural law" or sees it as an imaginary smoke-screen for the reality behind it. Les asar panui minei (there is no place void of Him) as the Zohar says.
This was Rabbi Slifkin's point. ID'ers try to convince people that they have given evolution a free ride, that a Higher Intelligence is what the facts point to. (They should be commended for this, even if they may be wrong as to whether this is science or philosophy.) But they do it by pointing out where conventional evolutionary science falls short of explaining what we observe. Precisely at that point we must invoke G-d. The mindset to which ID is popularly addressed is one in which G-d can only be successfully invoked to explain what "conventional" or "natural" law cannot. It does not matter a whit whether it is a "gap" that commends turning to G-d or an "inference to the best explanation," as the author of the linked piece prefers. In other words, it does not matter whether people turn to G-d because of something in the evidence that is not there, or because of some striking feature that is. Both of these imply that for many people, seeing the role of G-d would not be so crucial absenting those factors. To the frum Jew – those who accept his thesis on the compatibility of a G-d driven evolution and those who do not – G-d is seen at least as much in the readily "understood" or "comprehended" part of the universe as in what is not so understood. Where the atheist sees nothing but randomness, where those of other faiths see an autonomous natural law, the frum Jew sees the wondrous presence and wisdom of G-d. (For a view that I have particular dislike, consider the words of the director of the Vatican Observatory. "If they respect the results of modern science, religious believers must move away from the notion of a dictator God, a Newtonian God who made the universe as a watch that ticks along regularly. Perhaps God should be seen more as a parent or as one who speaks encouraging and sustaining words… The universe has a certain vitality of its own like a child does. It has the ability to respond to words of endearment and encouragement")
Frum people who are unsure about whether to jump on the ID bandwagon don't reject the central premise that G-d in fact is the Cause of life. Frum opponents of ID believe that just how Hashem accomplished His Creation is largely irrelevant. He is the proximal Cause of all phenomena. It simply does not matter whether He created the world in ten literal utterances six thousand years ago, or through an evolutionary process inherent in the conditions He set into place at some initial creation fifteen billion years ago, or whether He set an evolutionary process in motion and then tweaked the process through some Intelligent Design intervention at multiple places along the way. (Given the fact that He acts outside the limitations of time, I have absolutely no idea of what the real difference is between the second and third options anyway.) The bottom line is that the existence, shape and order of all things is the result of the active sustaining Will of Hashem.
As far as expressing "opinions on subjects on which they haven't educated themselves sufficiently," I am hard pressed to understand the target of his barbs. If it is me – I didn't express an opinion. I cited the opinions of two authors who had written pieces on ID that were not the boilerplate presentations. If he meant the two authors themselves, he is even further off the mark. Dr. Aviezer's mainstream scientific credentials will go head to head with anyone's; Rabbi Slifkin has spent more time as a layperson in the serious study of science than any layperson I've met. I would be very surprised if David can match his grasp.
What really disturbs me about all the brouhaha concerning models and timetables for creation is that it is more tragic than pointless. It is tragic because so much confusion abounds. So much confusion abounds because for the first time in hundreds of years – perhaps ever? – we do not have Torah luminaries who have devoted themselves to taking on the challenge posed by general culture. (I do not fault them in any manner or form for this. They have enough on their plates. I can still feel sorry for us, and for the honor of Torah.) Those who oppose evolution as a matter of principle (certainly their entitlement) simply shrug their shoulders at the evidence for it (note: I wrote evidence, not proof), or even dismiss it entirely. They do not own up to the voluminous work supporting evolution. If evolution is incorrect, these phenomena need explanations – not appeals to outdated science, gross inaccuracies, and the citing of marginal figures. The same holds true in other areas, such as archeology and Biblical criticism. The standard conclusions are wrong – but the phenomena noted call for explanations, and no one in the Torah world cares enough to provide them. People who have studied too much to just ignore these phenomena then often find it more satisfying to go far outside Torah circles for enlightenment.
I recall Rav Bulman zt"l telling us about those in the nineteenth century who threw themselves into the work of answering the new Higher Criticism, especially Rav Yaakov Mecklenburg (HaKsav VeHakabbalah), the Netziv (Haamek Davar), and Rav SR Hirsch. The Malbim had started Artzos HaChaim – and could have written what would have become the Mishnah Berurah – but understood that he had to make clear the organic connection between Torah she-b'ksav and the Oral Law that was so cynically rejected by the Reformers.
Imagine if we had a Rav Dovid Zvi Hoffman today, doing for biology what he did for Biblical criticism. David and I might have more important things to argue about.