Rav Yaakov Hillel Outs the Charlatans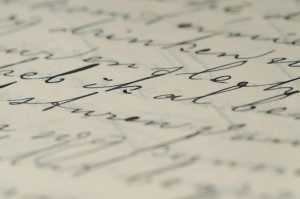 Rav Yaakov Hillel, one of the acknowledged masters of Kabbalah, spent a few hours on Tuesday with the collected rabbinate of Los Angeles. Accepted in Israel in the widest circles – including Lithuanian yeshiva circles typically far removed from the (often) Sephardic redoubts of Kabbalistic interest – he is an intriguing mixture of elements not usually seen together. Born in India, he speaks English effortlessly. He runs not one, but several yeshivos of note. He demonstrates full grasp of, and appreciation for, the world of chassidus. His shiurim on Kabbalah are attended by many of the stellar names in Torah excellence. He carries himself with the demeanor of classic Sephardic warmth, gentleness, humility, and understatement – but he lets you know that he will brook no nonsense. He is famous in America for his "Faith and Folly," an examination of the misapplication of Kabbalah, in all its manifestations. We expected him to be devastatingly critical of the phonies. We were not disappointed.
He was blunt and unsparing regarding the plethora of Kabbalah wannabes, the people who come to communities reading mezuzahs, or palms, or kesuvos. Lamentably, too many people who should know better, including Torah figures, flock to these charlatans for advice. Besides amounting to nothing more than hokum, he views them as fully flouting halacha, which forbids predicting the future. They accomplish what they do in some cases through accomplices who gather information, and in other cases through a combination of intuition and the careful study of chicanery. Even when this is not true, we should not be swayed by their success in knowing things that others don't. He cited Derech Hashem of the Ramchal, that Hashem sometimes grants supernatural powers to people who have failed to get where they should – not as a reward, but as a punishment. These powers are not holy, but the opposite.
Why are people so eager to suspend their critical thinking and flock to the quacks? Too many have succumbed to the need for instant gratification typical of the rest of the world. Some people want instant coffee; frum Jews often want instant yeshua (solution of their problems), especially if it does not demand real change on their part. A person suffers a heart attack, and is triumphantly shown that one of his mezuzahs had a hole in the word levavecha – your heart. He concludes that the mezuzah is the problem, instead of realizing that the hole in the mezuzah is the effect, not the cause. The cause of the problem is the spriritual defect in this heart, which is then externalized as the defect in the mezuzah.
The charlatans, he said, can't be real, because they never spent quality time learning Torah. How could they? At eighteen, they became Baba this or Baba that. (He knows of one who ran a brisk business stealing tefillin in his yeshiva days.) The real mekubalim were different. Baba Sali was the head of a beis din till he was seventy. He wrote important works on Choshen Mishpat. After a full life of Torah excellence, he moved on to giving berachos at the age of ninety. The best way to deal with those who come into town and ask to set up shop is to ask them to stop at the local kollel first and give a shiur. It almost always scares them away, because they are incapable.
Fooling people has become a brisk business, through the manipulation of PR machinery. People pay to have their photos printed alongside recognized greats, in order to increase their prestige among the populace. One unworthy candidate paid $250,000 to be the keynote speaker at the dinner of a major Torah institution, just to bolster his image.
Rav Hillel recounted how his own children proved the gullibility of their neighbors. They persuaded the janitor of their school to accompany them through the street, walking slowly and hunched over, with a white sheet wrapped around him. People – including many who should have known better – rushed over to kiss the hand of the obvious "holy man."
Some would counter that the Kabbalah merchants may not be talmidei chachamim, but they are "hidden tzadikim." When a friend of his took this position, Rav Hillel advised him to pull his children out of their yeshivos and Bais Yaakovs. Why bother with the learning? Let them stew in their mediocrity, and Hashem will reward them special powers He gives to the otherwise unaccomplished "hidden tzadik," who remains hidden by carrying himself like a pathetic failure. This is a terrible error. Hashem does not give such hidden powers to a person whose external appearance and conduct is substandard. The hidden tzadik carries himself with dignity, but whose full worth is not appreciated by others.
Where can we find legitimate Kabbalah personalities? The first rule is to avoid those who get any kind of personal gain from their knowledge. He spoke of someone he knew who would never accept a dime, never a favor for his learning or his beracha. Someone whom this giant had touched positively tried to repay him by performing a favor without his knowledge. When he learned of it, he was so disturbed that he did not speak to his benefactor for decades.
When pushed for the identities of such people, he would not offer a single name. If you want a beracha, go to the most accomplished in Torah – Rav Chaim Kanievsky, Rav Elyashiv. People of their caliber are capable of miracles, but no one of lesser stature.
He struck me as having the best of two worlds: the embrace of serious study of Kabbalah that was part of the Baghdad from which came his great-grandfather, and the focus on the "meat and potatoes" of traditional Ashkenazi learning that he picked up in Gateshead and Ponovezh. He would, however, take issue with such a description, claiming that it misses the point entirely. The legitimate master of Kabbalah has no other option but to be a serious talmid chacham, the result of decades of study of Gemara and Rishonim. There is no other way. Separating the two orbits is artificial.
He didn't enjoy pointing out all that has gone wrong. There was pain in his voice. Having seen Torah and Torah greats in their full glory, both in nigleh and nistar (the revealed and hidden parts of Torah), he is driven to rescue them from those who would infantilize or trivialize them.
It must be lonely at the top, but – to make use of the cliché – boy, what a view! We were enriched and uplifted to hear him share it.