Rabbis with Answers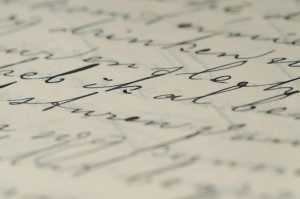 The JTA ran an article recently about the development of new web sites to answer questions from Jews around the world. Our own JewishAnswers.org features prominently, of course, though the article missed what I consider JewishAnswers' greatest advantage: by using technology to distribute the questions, we have a network of over 60 participating rabbis and educators. The result is a wonderful collaborative effort involving dozens of different Jewish outreach organizations.
Worse than that, though, the JTA called upon Samuel Heilman to put the most negative possible spin on the altruistic efforts of over 100 people overall (even though some are paid for their efforts, the true "money quote" comes from Rabbi Yosef Carmel, dean of the Eretz Hemdah Institute: "The connection between money and mitzvot is not good").
Heilman explained the dearth of non-Orthodox sites as the nature of the different movements. "The Orthodox rabbinate is much more willing to tell people what to do," Heilman said.
I don't mind criticism when it is informed and fair, but when it comes to anything involving the Orthodox community, especially the charedi community, Samuel Heilman can be relied upon for commentary as ignorant as it is bigoted. If one has any doubt in this particular case, browsing JewishAnswers should resolve it immediately.
Because JewishAnswers is published in blog format, a visit to the home page brings up the most recent twenty answers published. Currently, 85% have no instructive content whatsoever. They cannot be construed as telling anyone to do anything, unless you call "You can browse their stuff" (for further information) "telling people what to do."
The other three are responses to requests for information — from a woman wanting to know how to light candles, from a groom on preparing for his wedding, and from a woman with fertility problems on appropriate prayers. What sort of sick individual would call recommending some prayers to a distressed woman, or advising a nervous groom about approaching his intended's father for his blessing, "telling people what to do?"
That's not Heilman's sickness, though. He never checked the site. He never checked AskMoses or any of the others, either, all of which are similar in content and intent. His sickness is that he is so bigoted against the Orthodox (though he is observant himself) that when confronted with the contrast between "the dearth of non-Orthodox sites" and the plethora of Orthodox ones, he is compelled to offer a completely uninformed and innaccurate explanation that casts Orthodox responsiveness and generosity in as sinister a light as he can manage.
Consider how few young Jews today get a strong Jewish education. They are often embarrassed to walk into a synagogue and demonstrate to a Rabbi how little they know. The Internet is now the first recourse when young people seek out information on a topic — so the development of informational Jewish web sites can make the difference between sparking interest and helping close the information gap, or losing that young Jew forever.
Once again, it is the Orthodox leading the fight to save the Jewish future. But you'll get anything but that from Heilman and his well-worn axe.