The Monsey Poultry Scandal – A Non-Response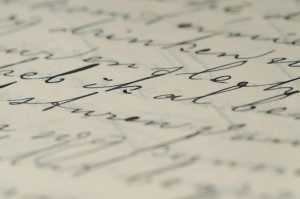 Rav Sheftel Neuberger shlit"a reminded me last week of a dramatic episode recounted by Rav Shalom Schwadron, zt"l, the famed Magid of Yerushalayim. Those of us who had the privilege of once listening to him in person will have no trouble imagining him standing among us, and throwing out the punch line in his deep, gravely voice. (The story does not appear in any of Rav Pesach Krohn's books, at least according to the recollection of his rebbetzin. Several others I spoke to, however, recall the story attributed to the Magid.)
Some people will not be satisfied without Cross-Currents enmeshing itself in every current controversy. They will not be satisfied with this piece. Others, hopefully, will find something in this tale to slake their curiosity, while still meeting the extra demands upon us during this week of Teshuva.
The war years – WWI that is – were the worst for the poor of Jerusalem. Much of the community subsisted on meager charitable contributions from European Jews. Most of those funds were choked off as the Allies fought the Axis, which included the Ottoman empire that had long controlled the Holy Land.
A poor couple sent a young child to the grocery store with a few coins for some basic supplies. Whem returned with them, plus some change, his parents realized that somehow he had taken a valuable gold coin that they had been saving as their next egg. They immediately ran to the grocer and explained. He denied ever receiving such a coin. The parents knew that he must have received it, and pushed their case. The grocer remained adamant, and passions grew.
There were charges and counter-charges, and batei-din (Jewish law panels) convened to consider them. The case became the talk of the town, and each side had its army of supporters. Nothing was resolved, but acrimony remained in ample measure.
Ten years later, a newcomer to Jerusalem sought out the grocer, and the parents. He could explain it all. He had lived in Jerusalem at the time, and had no food to offer his young family. When he saw a child walking in the street with a gold coin, he could not resist the temptation. He found a way to distract the child, and exchange another coin for the golden one.
Rav Schwadron then took charge of the story's application. "By now, all the protagonists in the story have gone over to the Olam HaEmes (the World of Truth). Would you like to know where they all are? I will tell you. The grocer is in Gan Eden (Paradise). He was, after all, entirely blameless. His subsequent actions against his accusers were understandable, even if not perfect. The parents are there too. They were not unjustified in suspecting the grocer of theft. They were wrong, but not unreasonable. Even the thief is in Gan Eden. His repentance was long, thorough, and heart-felt.
"But there were others involved – all those who joined the fracas, who took sides in a dispute that was not really their concern. You want to know where they are? They all went to Gehinom (hell)!"
A pause, and many more decibels applied to the final line: "And they will never get out!"
Perhaps, on second thought, this is all the response that is necessary.