Davening on Planes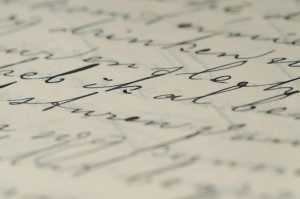 The incident aboard an Air Canada flight from Montreal on Friday may bring new meaning to the term "high dudgeon." Was this an outrage at 35,000 feet?
A chassidic man who spoke neither English nor French was quietly davening in his seat albeit apparently with a talis over his head and shukeling away. The cabin attendant understood that he was not Muslim, but nonetheless had him leave the plane after it returned to the gate. After apparently securing a translator, they let him board the next flight.
To us, it does seem outrageous. First of all, when it comes to those whom they should be suspicious of, Western authorities walk on eggshells. Secondly, doesn't everyone know that we are harmless?
Do they? How can we possibly know how we look in the eyes of people outside our community? To those with no familiarity with the whys and wherefores of traditional Jewish life, doesn't it seem a bit bizarre that fifteen people gather on the side of the baggage claim area at JFK at 7AM with what look like Muslim prayer rugs wrapped around their persons, except for some leather straps on strategic parts of their anatomies? (That was me and fourteen others a week ago.) I don't know if I fully blame them.
The next morning on the return leg of the flight I had to daven solo at JFK. A Texas-type came over after I finished and asked a series of pointed and intelligent questions about what he observed. He bothered asking. What about the hundreds of other folks who never ask. What do they think? I'm not suggesting that we stop davening at airports, but I wouldn't criticize everyone who raises an eyebrow at the sight. Most Americans at least are so inured by unexpected behavior that after they raise those eyebrows, they let it pass. Try that around a bunch of Russians, or older Germans, or upper class Brits.
I do know that some of our behavior on planes is most definitely offensive, and should be stopped. It has become much more difficult after 9/11 to get minyanim (prayer quorums) to congregate in the back of planes, making life miserable for the cabin attendants, blocking access to the bathrooms, and jostling the sleeping occupants of the last row.
As far as I'm concerned, this is a welcome development. We now are forced to abide by the long-standing psak of Rav Shlomo Zalman Auerbach zt"l, who opined (Halichos Shlomo vol. 1, pgs 95-96) that people on planes should daven in their seats. Shemonah Esreh should be said sitting in place, and not standing in the aisles creating a disturbance for others. While he ruled that those who fathered minyanim on planes did not have to worry about the lack of a mechitza, he was against forming those minyanim, because of their inconveniencing others.
It is not clear whether his solicitude of others extended even to French Canadians.