What Animal Behavior Tells Us About Humans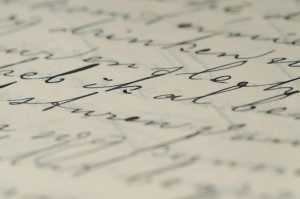 If your spouse has been ignoring you lately, reading one article in the New York Times will explain it all to you. The piece describes the success that the author had in domesticating her husband by studying the techniques of exotic animal trainers. It is extremely funny, and entertaining even if your spouse has not been acting strangely.
Some readers will squirm at the idea of extrapolating from animal behavior to human conduct. The human neshamah is sui generis; what could we possibly learn from lowly animals? My understanding is that we could gain a significant amount of knowledge. This is true whether or not one completely dismisses the idea of evolution, or believes that a guided evolution is compatible with Torah thought. (We're not going there in this piece!) According to the latter view, there is ample room for the overlap of human and animal behavior; according to the former, the inclusion of an "animal neshamah" within the human apparatus leaves room for commonality of responses as well.
In case you still doubt it, consider this passage fro). R' Meir Simchah in Meshech Chochmah (Shemos 12:21 s.v. u-vaderech zeh) comments on an otherwise inexplicable passage in Pesachim 112B, wherein the Gemara list various animal calls, concluding with a much longer string of sounds meant as a call to laborers pulling river barges. (Free translation)
What is meant here is that animals can be aroused with a simple sound, uttered and repeated several times. Humans, however, respond to difference. This is a wonderful insight. It instructs us that to break the strength of some lust or passion [i.e. whose source is in the "animal" side of our personalities], repeating a simple saying or thought over and over can be effective. For example, a person who desires some forbidden object might repeat to himself some awe-inspiring phrase, like "jealousy, lust, etc remove a person from this world." On the other hand, to properly refine a person's opinions and attitudes, shoring them up against the onslaught from questions that arise in man's mind, the same process would be insufficient. For this [which relates to "higher" parts of man's makeup], he needs to think and become wiser through the acquisition of more complex arguments and intellectual ideas…
Apparently, according to R' Meir Simchah, the animal trainers do have what to teach us.