Larry Derfner Agrees with Jonathan Rosenblum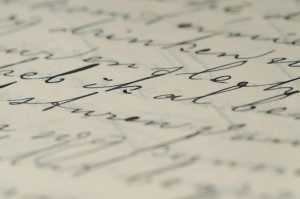 The following article was sent to Rabbi Adlerstein by a colleague or talmid (I'm not sure which), and, given that he's out of the country, he sent it to me asking whether I wanted to post it. I think it's an amazing article, so, as is now obvious, I said yes.
It first appeared, with the title "Who's living an incomplete Jewish life?", in the Jerusalem Post of May 17. It is by Larry Derfner, whose writing often demonstrates a very different viewpoint from that of the observant community — some might even term it biased coverage on many occasions. I would even go so far as to say that this article demonstrates bias, as I will comment within. That makes his agreement with Jonathan Rosenblum's thesis of earlier today all the more striking.
He does not, to be certain, agree that "those whose identity is purely Israeli have been infected with a death wish," as Rabbi Rosenblum concludes. But given the choice between a world with only observant Jews, or only a State of Israel, he concludes that there is a greater need for the former. Or, as he puts it, "the core is more important than the shell."
I am a secular Israeli Jew, a secular American-Israeli Jew to be more precise. To be even more precise than that, I'm an atheist. But I think anybody taking an objective, disinterested view of the life I live would have to say it's a Jewish life.

I'm a citizen of the Jewish state, all my neighbors are Jewish, I deal almost solely with Jews in the course of a day (which drives me nuts, I wish there were some gentiles around). I speak Hebrew, my children grow up learning not only about Israel but about Judaism, which is very important to me whatever they do with that knowledge.
The interesting thing is that the state's secular founders were dedicated to replacing the "Diaspora Jew" with the modern "Israeli Hebrew." Just think of recent attempts to declare any Russian immigrant who served in the IDF "Jewish," and to have those who fell in battle interred in a Jewish cemetery. IDF service has, for them, replaced conversion by any standard.
Finally, in the last sentence, he mentions something that might, indeed, establish a "Jewish" life in any terms greater than "most of my friends are Jewish." Those more familiar with Israeli secular education, though, say that the Jewish education is pretty minimal.
We celebrate the Jewish holidays, and even go to a Reform synagogue on some of those holidays – strictly for the kids' sake, and, to a lesser extent, for my wife's sake, though. For myself, synagogue has never been anything but a bore.
Any number of Reform-affiliated Jews in America would concur absolutely — just check out synagogue attendance when there's no Bar or Bat Mitzvah in progress. This never obstructed them from calling it part of their Jewish lives.
Yet regardless of my secularism, even my atheism, the fact that I'm a Jew living in Israel, surrounded by Jews and participating in the daily life of the Jewish state, makes the life I'm living a Jewish one.

I know it and anybody but the most closed-minded religious Jew knows it, too.
OK, thanks for the sniping. Any religious Jew knows that a "Jewish life" is a matter of degree. Cultural Judaism has not done well. Jonathan Rosenblum's points about cultural assimilation in Israel are indeed compelling. So what's Derfner's point? Has he established a base line for a "Jewish life" that he claims everyone recognizes, except the frummies? If his line is "anything greater than zero" he's way over it. Yes, way beyond most American Jews.
But I'd really like to meet the "closed-minded religious Jews" who supposedly believe otherwise. Is there anyone who would say that speaking Hebrew, surrounded by Jewish friends, learning some rudimentary Judaism, and occasionally attending a non-Orthodox synagogue (even due to family coercion) is no greater than zero when it comes to "Jewish life"?
NOW LET'S take my brother-in-law and sister-in-law and their children living in Thornhill, just outside Toronto. They are ultra-Orthodox Jews, living according to Jewish law. My brother-in-law studies in yeshiva before work, my sister-in-law teaches in the synagogue kindergarten, my nephews and nieces study in yeshiva. They all dress like ultra-religious Jews and they live in a heavily Orthodox neighborhood. Their behavior is marked by a modesty, generosity and ultra-conservatism that obviously has a lot to do with their religious beliefs and practices.
Lose the "ultra-" pejorative, Larry, and you're doing fine. A JPost writer of all people should know that "ultra-" is a biased slur, and it's your own family you're talking about.
Anybody taking an objective, disinterested view of my in-laws' life in Thornhill would call that a Jewish life. Anybody who just sees them would know it.

Even A.B. Yehoshua would know it.

EVEN YEHOSHUA, the scourge of the Diaspora, would never suggest that my in-laws' life isn't a Jewish one. However, based on his recent, highly controversial remarks, he would say that my in-laws are living a "partial" or "incomplete" Jewish life. A complete Jewish life, as far as he is concerned, can only be lived in Israel.

I think he'd be right about my in-laws – they are living an incomplete Jewish life because they're living in the Diaspora, not Israel.
AB Yehoshua, like the unidentified "closed-minded religious Jews" to whom Derfner referred above, also used definitions that Derfner disagreed with. Strangely, Derfner does not call Yehoshua "closed-minded," or claim that the latter believes a Diaspora life is not a Jewish one — although, as reported in The Forward, Yehoshua said exactly that: "that Jewish life in America is meaningless."
Instead, he gives Yehoshua a pass, casting him as having said something entirely reasonable: that they have an incomplete Jewish life because they are not in Israel. That is exactly what most observant Jews would say about Derfner's Jewish life: it is incomplete, not non-existent.
So in the same article in which Derfner distorts the belief of observant Jews to cast it in a negative light, he distorts the apparent statement of A.B. Yehoshua (in precisely the opposite direction) to cast it in a positive light. See what I mean about Derfner's bias? It makes what follows all the more surprising.
Like Yehoshua, I think all Jews in the Diaspora, even the most religious of them, are living only partial Jewish lives. Life is not only personal, it's also public, it's also national, and the only country where one can live a public, national life that's fully Jewish is Israel.
Now, here's where his tenor changes. The following paragraphs are stunning.
BUT WHAT about the personal side of Jewish life? Is it possible to say that one's personal life is Jewish if he is basically indifferent or maybe even disdainful toward Judaism? Not necessarily as a subject for study, but as a belief in God and a practice of that belief? Judaism, the Jewish religion – isn't that also a vital part of the Jewish life, the personal Jewish life? Even if you're a Jew living in Israel?

I think it is.

I think all of us secular Jews in Israel – including Yehoshua, who referred to "the dull and worn-out value of Jewish spirituality" in a Haaretz magazine essay – are also living incomplete Jewish lives.

In fact, I'd say my in-laws in Thornhill and other seriously religious Jews in the Diaspora, Orthodox or non-Orthodox, are not only living as Jewish a life as Yehoshua and the rest of us secular Jews in Israel, they're living a more Jewish life.
Read it again: Seriously religious Jews in the Diaspora (note the sudden omission of "ultra-") are living a more Jewish life than secular Israelis. Is this the same Larry Derfner?
We're just living a more Israeli life. It's a Jewish life, too, no question about it, but the Jewish part is in the outer shell, in the public, national, Israeli-Jewish part of our identity.

For serious, honest-to-God religious Jews in the Diaspora – people whose days revolve around Jewish law, prayer, mitzvot and usually religious study as well – Judaism isn't in the outer shell of their lives, it's in the core. It suffuses their personal life, and usually their communal life as well.

Yes, their lives would be more Jewish, completely Jewish, if they lived in Israel. But the lives of us secular Israeli Jews would be so much more Jewish, completely Jewish, if we were religious.

Look at your typical Orthodox Jew in the Diaspora, then look at your typical secular Jew in Israel. I'll make it easier: Look at a Diaspora Orthodox Jewish wedding, then look at an Israeli secular Jewish wedding. Which is more Jewish? Who has further to go on the road to a complete Jewish life? You may be thinking: So, Mr. Atheist, why don't you become a religious Jew?

My answer is that while I've been exposed to Judaism and I'm interested in Judaism, I've become absolutely convinced that I don't believe in it and that religion, any religion, is not for me. Furthermore, I don't think that the more Jewish life is necessarily the better one; religion brings out the best in some Jews and the worst in others, and so does living in Israel.
I think we could agree about religion in general, but disagree about Judaism. What Judaism, even mussar, fails to do is to guarantee sainthood. The Torah itself says that there is no such thing as an "observant" Jew who lives up to our own standards — even Moshe himself, Moshe the lawgiver, was a human being, and to be human is to err in performance of the Commandments, as everywhere else. But from everything I have observed, and from every statistical survey done thus far, observant Jews, as a demographic group, perform better in their interpersonal ethics as a result of their study of Judaism and Jewish values.
But whatever I think of Judaism or Zionism, it doesn't mean I have to deny the obvious – that in Jewish life, devotion to the religion of Judaism is at least equal in importance – more so, I think – to citizenship in the Jewish state.

Imagine the Jewish Diaspora without the State of Israel. Then imagine a 100% secular State of Israel in a whole world without any practicing, believing Jews. Obviously I wouldn't want to choose either one, but if I had to, as an atheist Israeli but also a Jew, I'd choose the former.

In the Jewish life as in any other way of life, the core is more important than the shell.
One only wishes Larry would learn mussar. As soon as he realized that Judaism can, indeed, provide the tools to bring out the best in himself, he'd be well on the road to Torah observance.