Education for the Jewish Future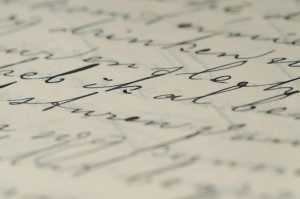 The NY Jewish Week covers the "largest PEJE conference ever." PEJE is the Partnership for Excellence in Jewish Education, and the fact that this conference is large and growing can only mean good things.
Non-Orthodox day schools are now popping up all over the country — and whatever we might have to say about the movements themselves, Day Schools are a positive force. They are much better than Hebrew schools, and usually not as doctrinal as the movements (one reason: many of the teachers are, as you might have figured, Orthodox).
A generation ago, many Modern Orthodox Jews sent their children to public school, but today a day school or yeshiva education is all but a given for this cohort.

What changed?

"It was a monomaniacal commitment to Jewish education," Rabbi Gottlieb said. "It was a recognition that it was one of those things that was absolutely necessary to [transmit] cultural values."

Rabbi Joshua Elkin, executive director of PEJE, said non-Orthodox Jews could learn a lot about accepting the day school idea from their more traditional counterparts.

"In the Orthodox community, families for the most part believe in this kind of education, and they arrange their lives to make that possible," said Rabbi Elkin, who was ordained at the Conservative Jewish Theological Seminary. "They make it work because they believe in its value — it's not negotiable."
What the article doesn't say — and I wonder if even the non-Orthodox educators at the conference have yet realized — is that the above does not merely explain why the Orthodox are now all sending their children to day school. It explains why Orthodoxy is the only form of Judaism growing today.
The conference also focused upon the biggest problem in Jewish education, one that stretches across all ideological boundaries: finances. Normally I don't have a lot of admiration for Yossi Abromowitz and his "Jewish Family & Life!" — they that spent a cool four million dollars building a "trans-denominational" imitation of Torah.org. But anyone with "a financial model that would enable day school parents to borrow up to $80,000 annually to cover tuition and school expenses" gets a round of applause from me and my bank account.
A program "expected to pump $26 million into 159 day schools in North America" is certainly a good start. I suppose it's too much to expect them to support the schools per-capita rather than emphasizing their favorite ideological bent — meaning Orthodox parents will continue making real sacrifices to educate their children, as the philanthropists' know they will — but that does mean that more children overall will choose Jewish schools. That's a good thing, regardless of whose name is on the building.